Why the stock market shrugs off a trade war, but not a trade deal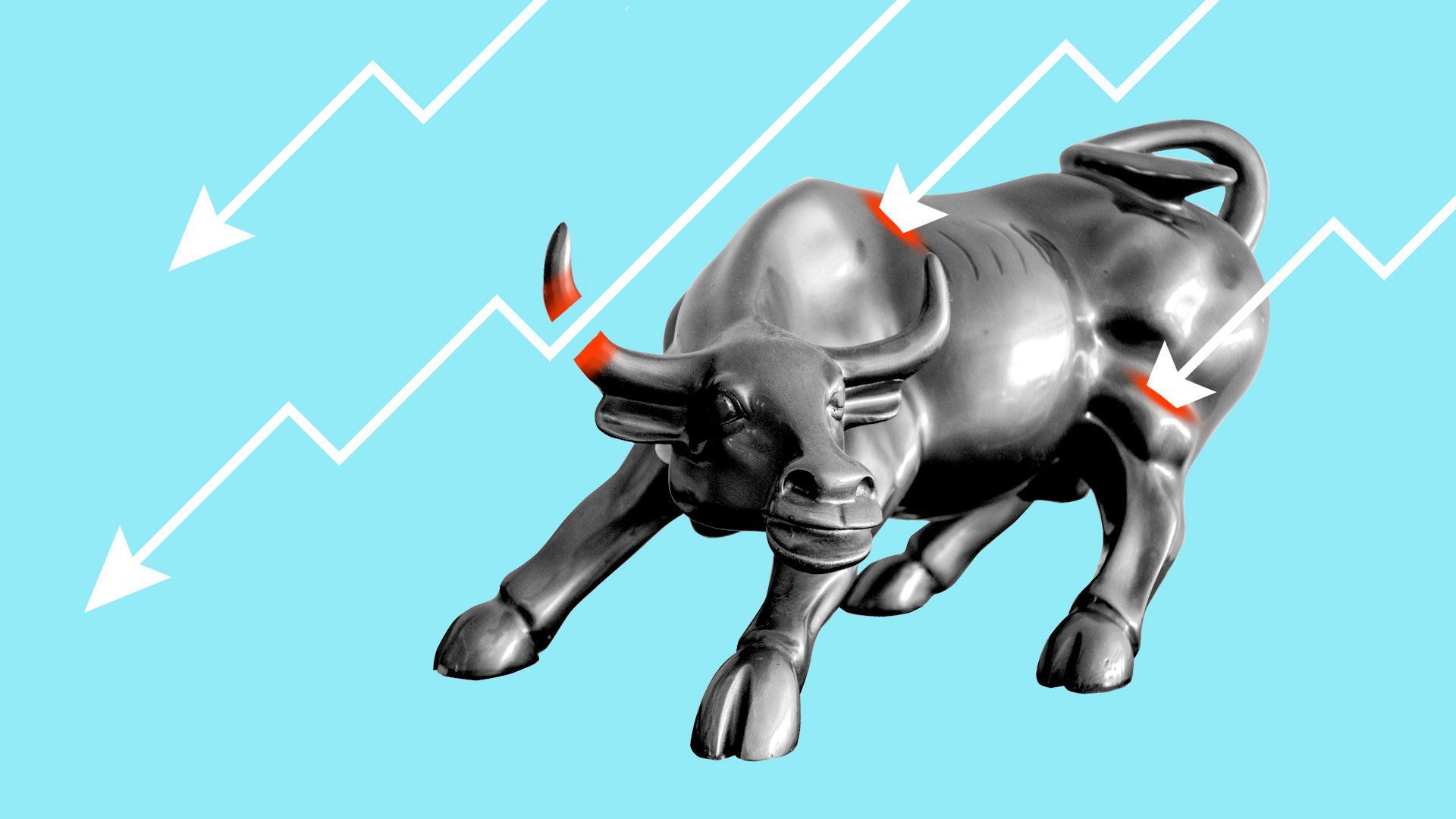 The U.S. is embroiled in a full-on trade war, but markets continue to notch new highs. For the most part, investors have shrugged off the trade drama. But it's not because investors don't care about trade.
The bottom line: The markets view bad news on trade fights as just part of President Trump's bluster and negotiation strategy while good news is seen as actual progress. "Any de-escalation is a victory," says James Liu, founder of Clearnomics, a research firm.
As Lindsey Bell, a strategist at CFRA, puts it, investors buy into the "all's well that ends well" theory: the tariffs are part of Trump's negotiating tactics and the trade war will ultimately be resolved.
Bell said stocks "seemingly react more positively to the good news, and less negatively to the bad news."
Bad news was no big deal in June when the Trump administration said it would move forward with the tariffs on $50 billion in Chinese goods, and the country vowed it would retaliate, or the week in July when President Trump said he was "willing" to impose tariffs on all $505 billion in goods the U.S. imported last year from China.
But markets rallied after President Trump made headway with NAFTA negotiations, and stocks hit new highs.
Bottom line: If there was no trade war, Bell said the market would be higher than it is now. Trade uncertainty puts a "ceiling" on stocks, which she said is not necessarily a bad thing.
Go deeper