Pompeo seeks to dial down tensions with Moscow ahead of new sanctions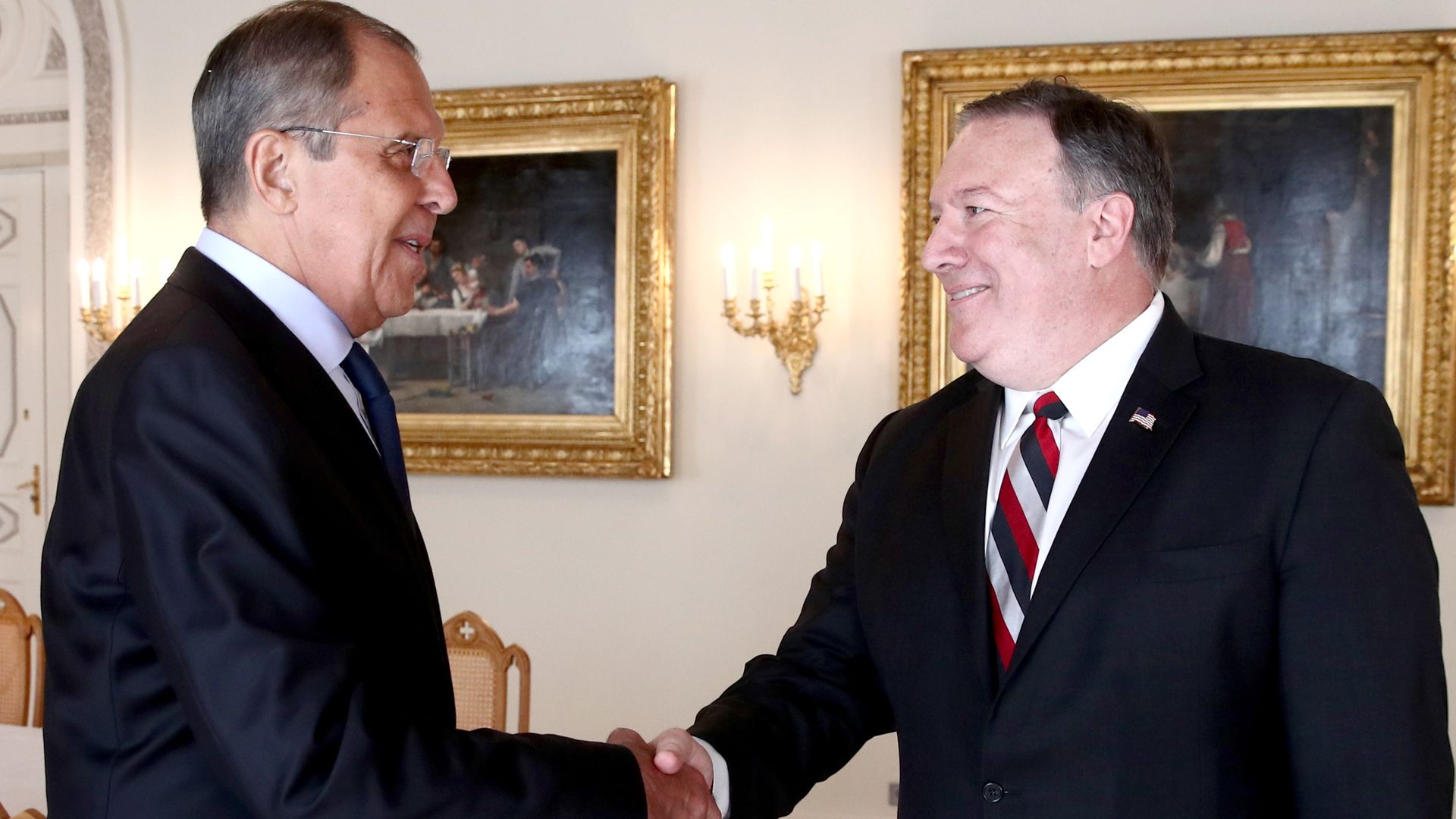 With the a deadline to impose further Russia sanctions looming, the Trump administration has reached out to the Kremlin in hopes of avoiding another tit-for-tat escalation with Moscow, the Washington Post's John Hudson reports.
What to watch: Secretary of State Mike Pompeo certified earlier this month that Russia had illegally used chemical weapons in the poisoning of Russian ex-double agent Sergei Skripal and his daughter in England. That triggered automatic sanctions under a 1991 law, and gave the administration three months to pick from a menu of further penalties, some of which could hit Russia hard. Pompeo has requested a meeting with Russian Foreign Minister Sergei Lavrov before that deadline, and Lavrov has accepted, per Hudson.
Why it matters: President Trump wants to improve relations with Russia, but has been compelled to respond forcefully to Russian acts of aggression. He wants to break the cycle of escalation. As Hudson writes, "the wide discretion the Trump administration has in choosing the severity of the sanctions gives Pompeo room to negotiate, but he will eventually have to answer to Congress."
"The Trump administration currently has a two-sided Russia policy: imposing even more punitive sanctions on Moscow at the direction of Congress and then reaching out for dialogue at the direction of President Trump. The Russians look at this and think everything is unpredictable. And they think that since Helsinki, they can't rely on things improving because the sanctions keep coming."
— Angela Stent, Russia expert and former Bush administration official, to the Post.
Go deeper: Trump's dueling Russia policies.
Go deeper