In photos: John McCain lies in state in the Arizona State Capitol
The late Sen. John McCain laid in state in Arizona's State Capitol Rotunda in Phoenix Wednesday on what would have been his 82nd birthday. Arizona Gov. Doug Ducey, Sen. Jeff Flake, and former Sen. Jon Kyl all spoke during the service.
Picturing an Arizona without McCain is like picturing Arizona without the Grand Canyon. It's just not natural.
— Gov. Doug Ducey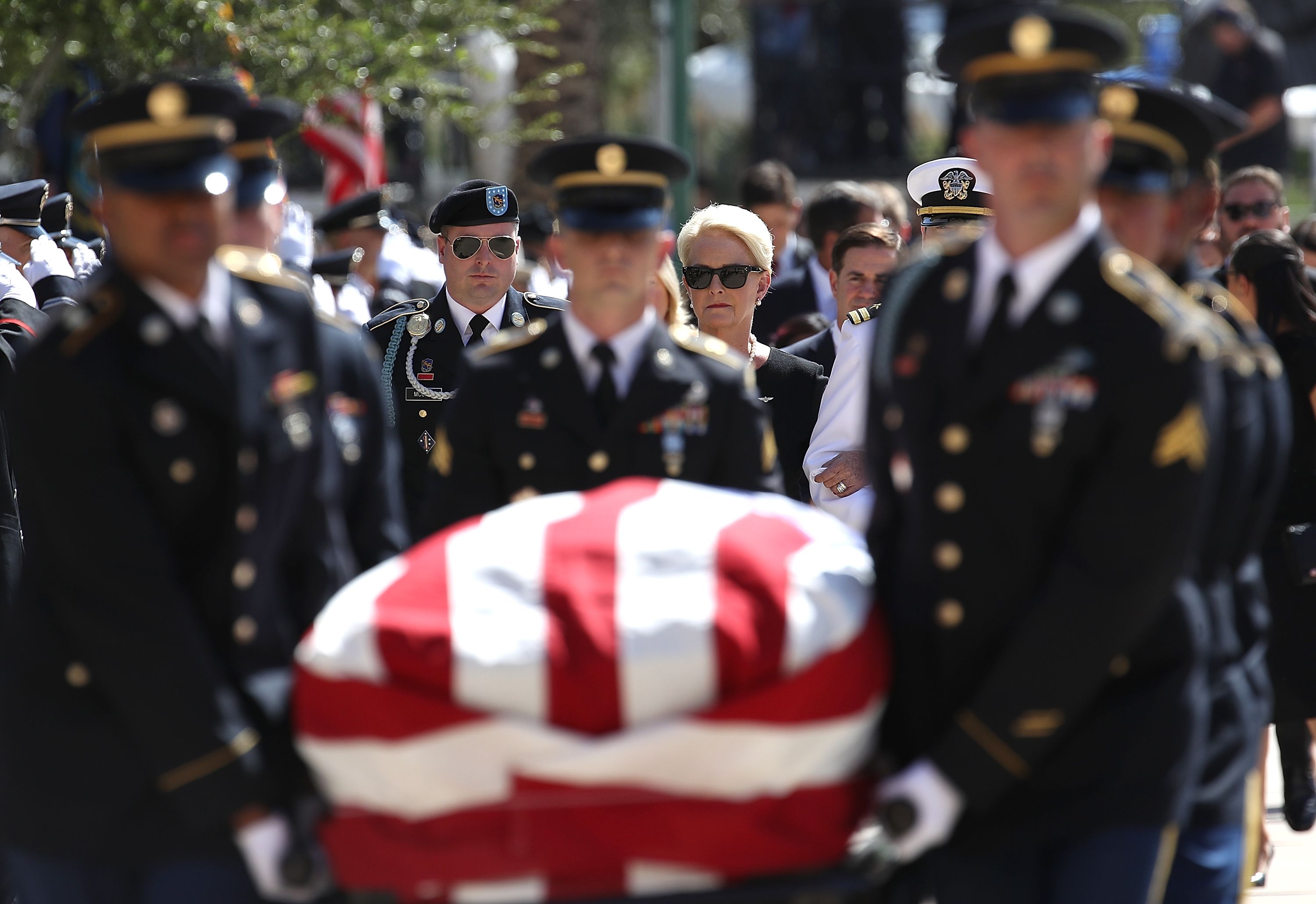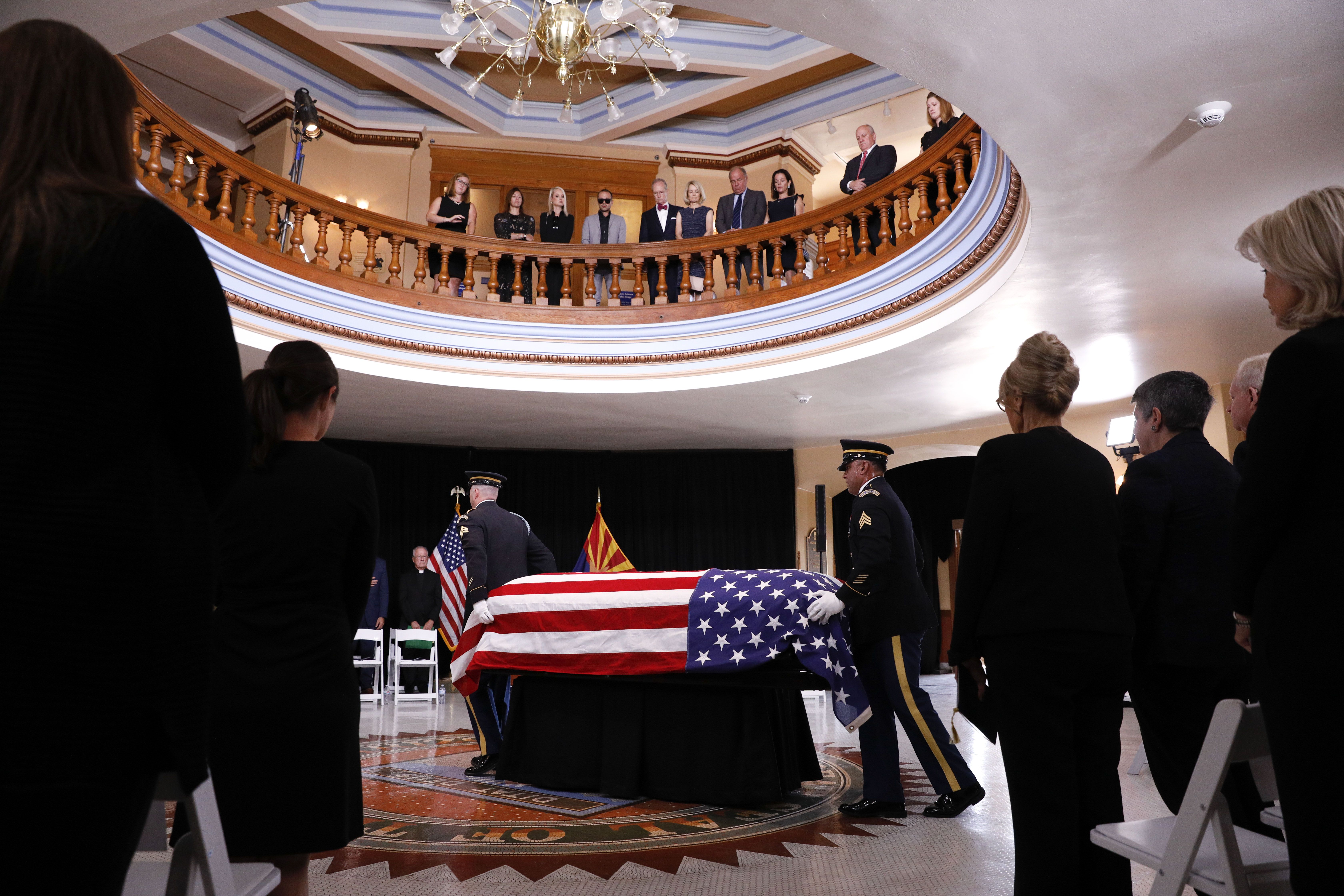 We are grateful for his life and for his sacrifice…We are especially grateful that John made Arizona his home.
— Sen. Jeff Flake
What's next: McCain will have a memorial service in Phoenix on Thursday where Joe Biden will deliver remarks. McCain's body then will head to Washington, D.C. where he will lie in state in the U.S. Capitol Rotunda on Friday before a memorial service at the Washington National Cathedral on Saturday featuring eulogies from former Presidents George W. Bush and Barack Obama. He will be buried at the U.S. Naval Academy Cemetery in Annapolis, Maryland on Sunday.
Go deeper