Facebook employee group champions "political diversity"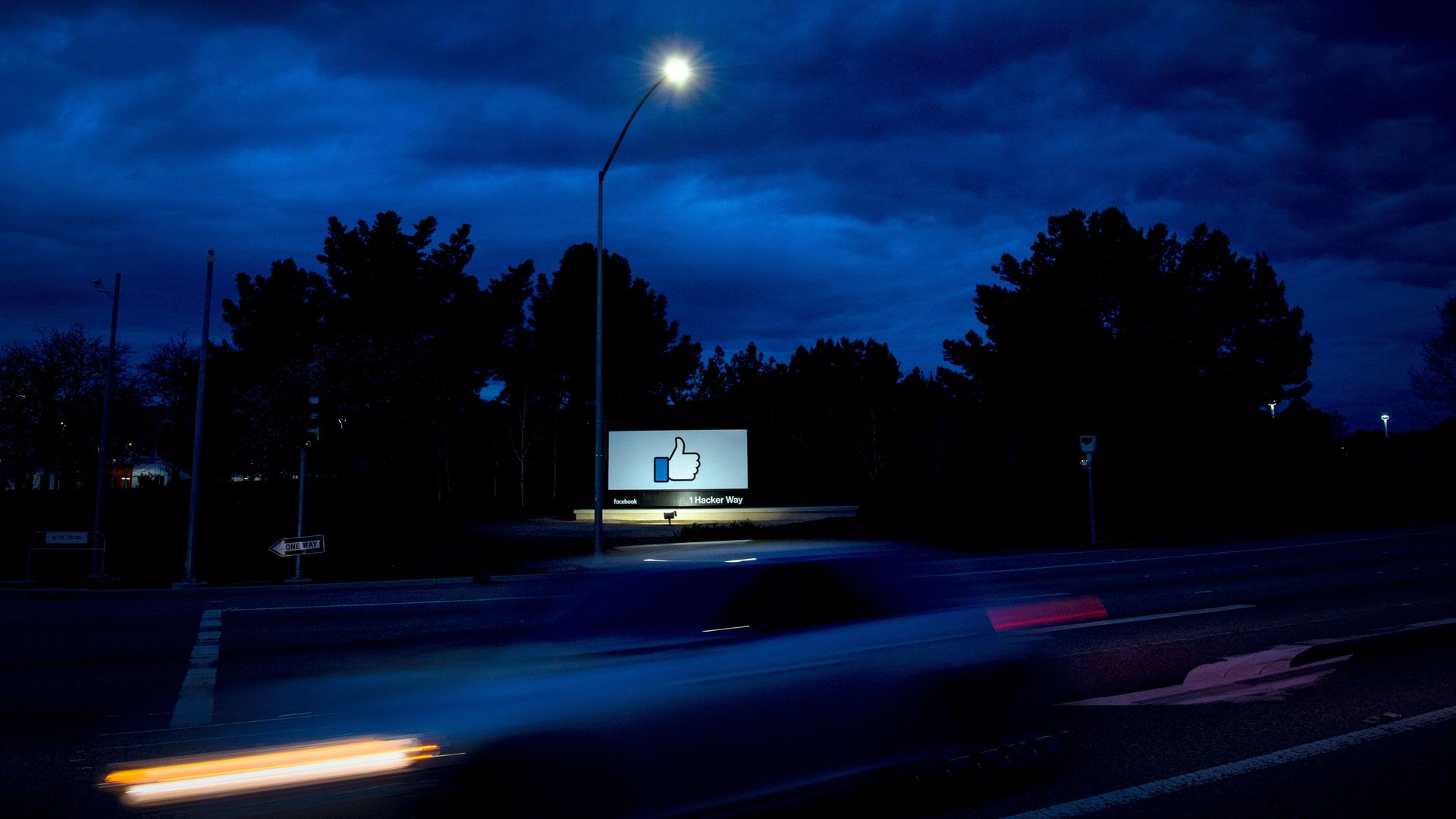 A small group of Facebook employees, frustrated with what they see as a liberal "monoculture," have joined a Facebook group promoting "political diversity," per the New York Times' Kate Conger and Sheera Frenkel.
Why it matters: Facebook and other tech companies are under pressure from conservative lawmakers and President Trump, who say their products reflects Silicon Valley's liberal outlook — despite there being little evidence of intentional bias.
Facebook engineer Brian Amerige created the internal group, called "FB'ers for Political Diversity.
""While the problem isn't unique to us, we are entrusted by a great part of the world to be impartial and transparent carriers of people's stories, ideas, and commentary," Amerige wrote in a message to colleagues that was published by the Times. "Congress doesn't think we can do this. The President doesn't think we can do this. And like them or not, we deserve that criticism."
The group has reportedly caused concern with some other employees.
Last year, Google faced controversy after an engineer circulated a memo suggesting that gender inequities in pay and promotion might have natural causes. The company fired the employee, James Damore.
Reality check: Facebook has thousands of employees. The Times reported that Amerige's group has "more than 100" members from within the company's ranks.
What they're saying: "It is important to us at Facebook to foster diversity of political thought inside our company," said a Facebook spokesperson in a statement. "On Day One of Facebook's new hire orientation in Menlo Park, everyone hears from our chief diversity officer about the importance of diversity and how to have respectful conversations with people who have different viewpoints."
Go deeper