ActBlue raised $100 million for Democratic candidates in August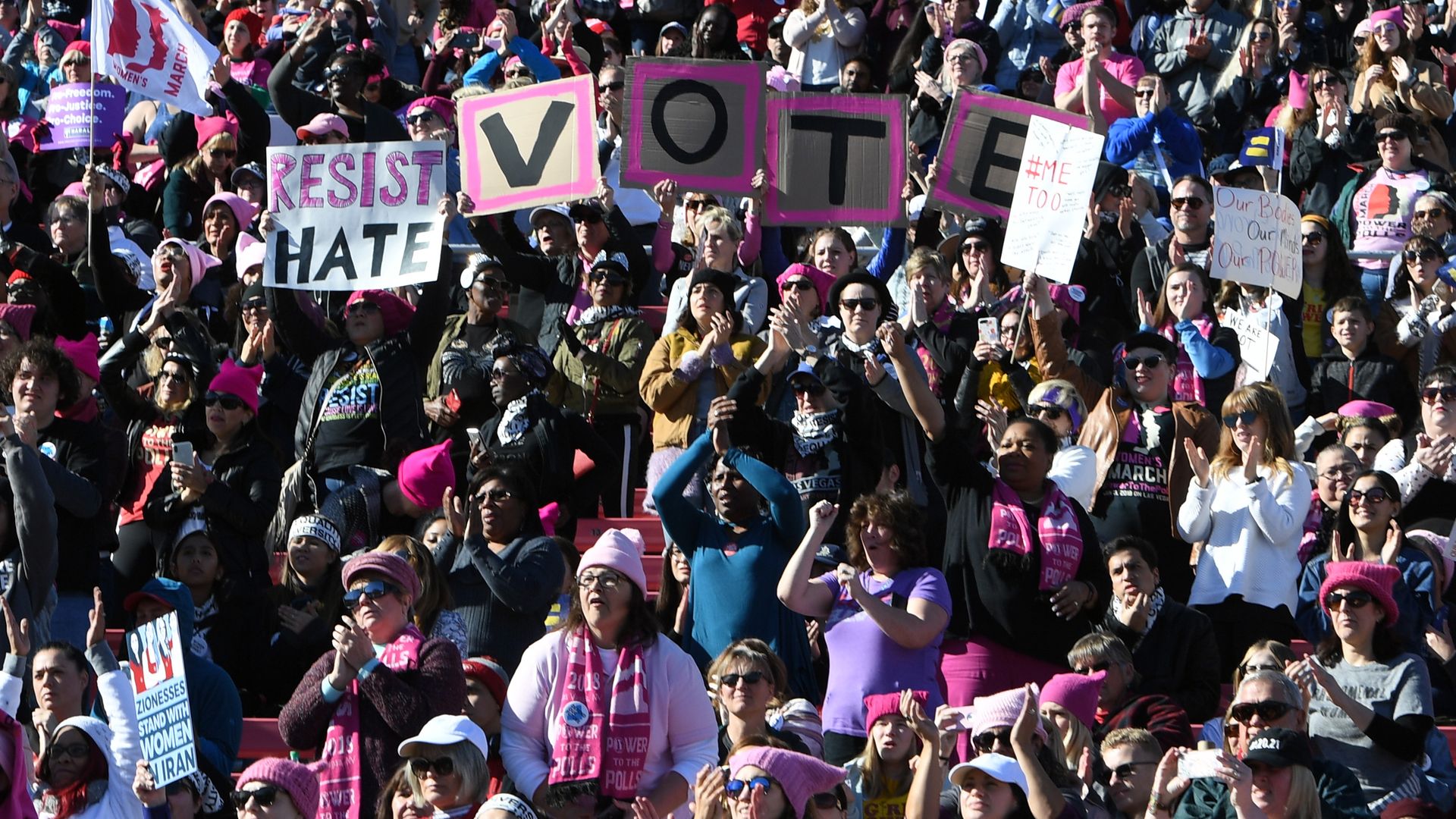 The online fundraising platform ActBlue raised $100 million in August for Democratic candidates, marking their biggest fundraising month since they launched in 2004.
Why it matters: Liberal activists and donors are showing no signs of slowing down before the 2018 midterm elections.
The backdrop: Over 2.2 million contributions, including 7,350 campaigns and organizations, all led to this month's $100 million raised.
"Were seeing that energy across the board, and [donors] are only ramping up for what's to come," said Erin Hill, ActBlue's executive director.
The group raised $91 million in June and $83 million in July.
They previously announced raising a total of $1 billion this cycle for Democratic candidates.
61% of donors this cycle are women, Hill told Axios, up from 54% in 2016.
Some of the candidates who benefit most from ActBlue's platform include Beto O'Rourke running for U.S. Senate in Texas, as well as Democratic gubernatorial candidates Stacey Abrams in Georgia, Andrew Gillum in Florida, Tony Evers in Wisconsin, Rich Cordray in Ohio, and Gretchen Whitmer in Michigan. 
Go deeper: Most campaign contributions come from outside candidates' districts.
Go deeper