The race to be Florida's next governor is 2018 in a nutshell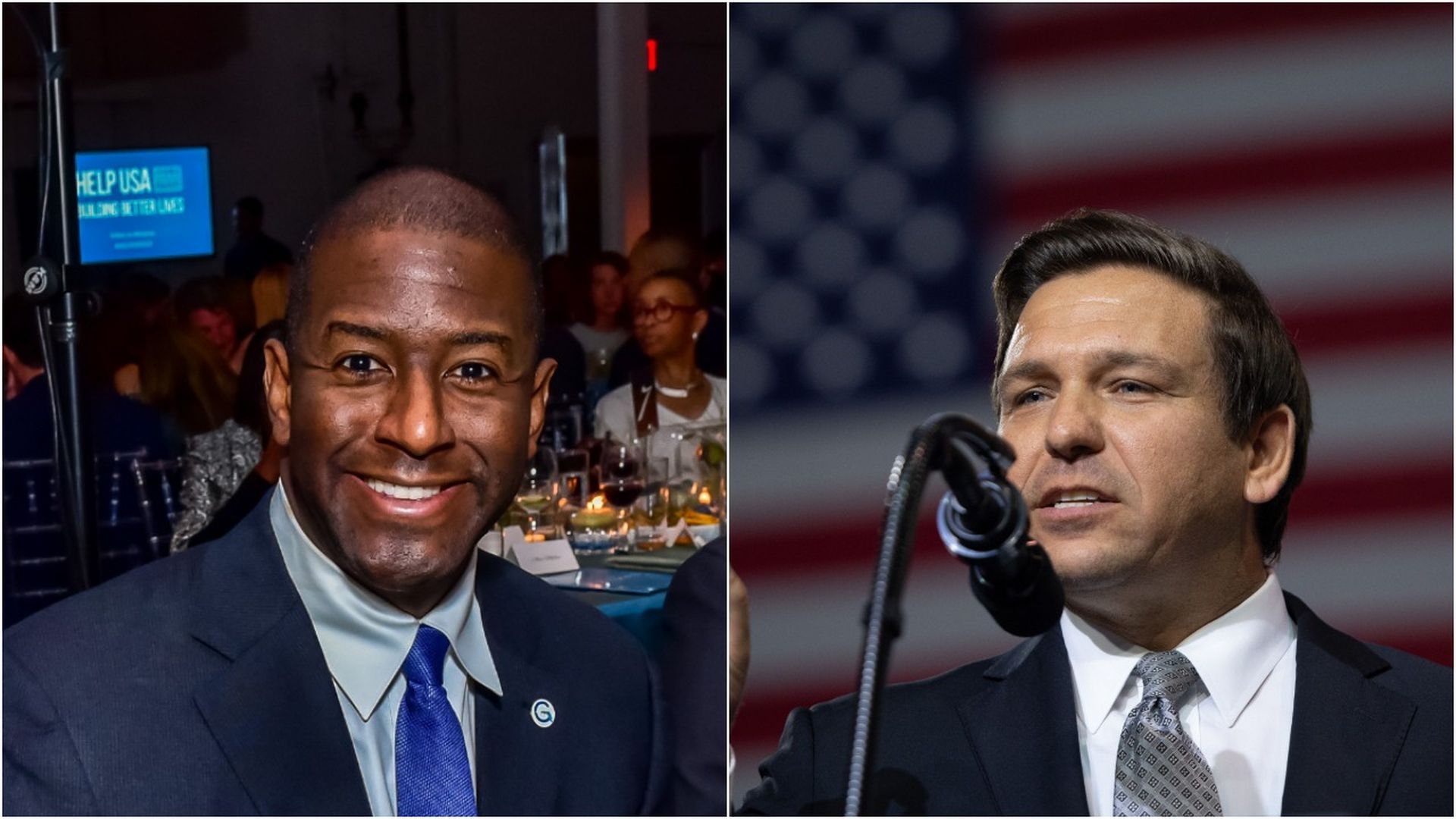 The Florida governor's race nominees tell us a lot about the state of politics in 2018. It's officially the race of the new Trump GOP versus the progressive Democratic left.
The state of play: Ultra Trump-loyalist Ron DeSantis will face Democrat Andrew Gillum who campaigned on things like Medicare for All, is backed by both Bernie Sanders and Tom Steyer, and who would be the first black governor of the state.
Picture that contrast in the weeks leading to November. While one candidate touts "standing against socialist dictatorships," another has been endorsed by a socialist Democrat.
DeSantis criticized his Republican primary opponent for distancing himself from President Trump after the "Access Hollywood" tape. Gillum spoke for Hillary Clinton at the 2016 Democratic National Convention.
DeSantis spent $2.5 million on TV advertising. Gillum spent $598,000.
Based on endorsements, DeSantis will be associated with Trump. Gillum will be associated with Sanders, Steyer, Alexandria Ocasio-Cortez, and George Soros.
Be smart: Midterms are a referendum on the president. If that holds for Floridians in November and the majority of Democratic voters are casting a vote in opposition to the president, that could swing things away from the GOP.
The bottom line: This race is a microcosm of 2018. "The far right is meeting the far left in Florida, and it's going to be a doozy," as the Tampa Bay Times put it.
Go deeper