What to watch in tonight's primaries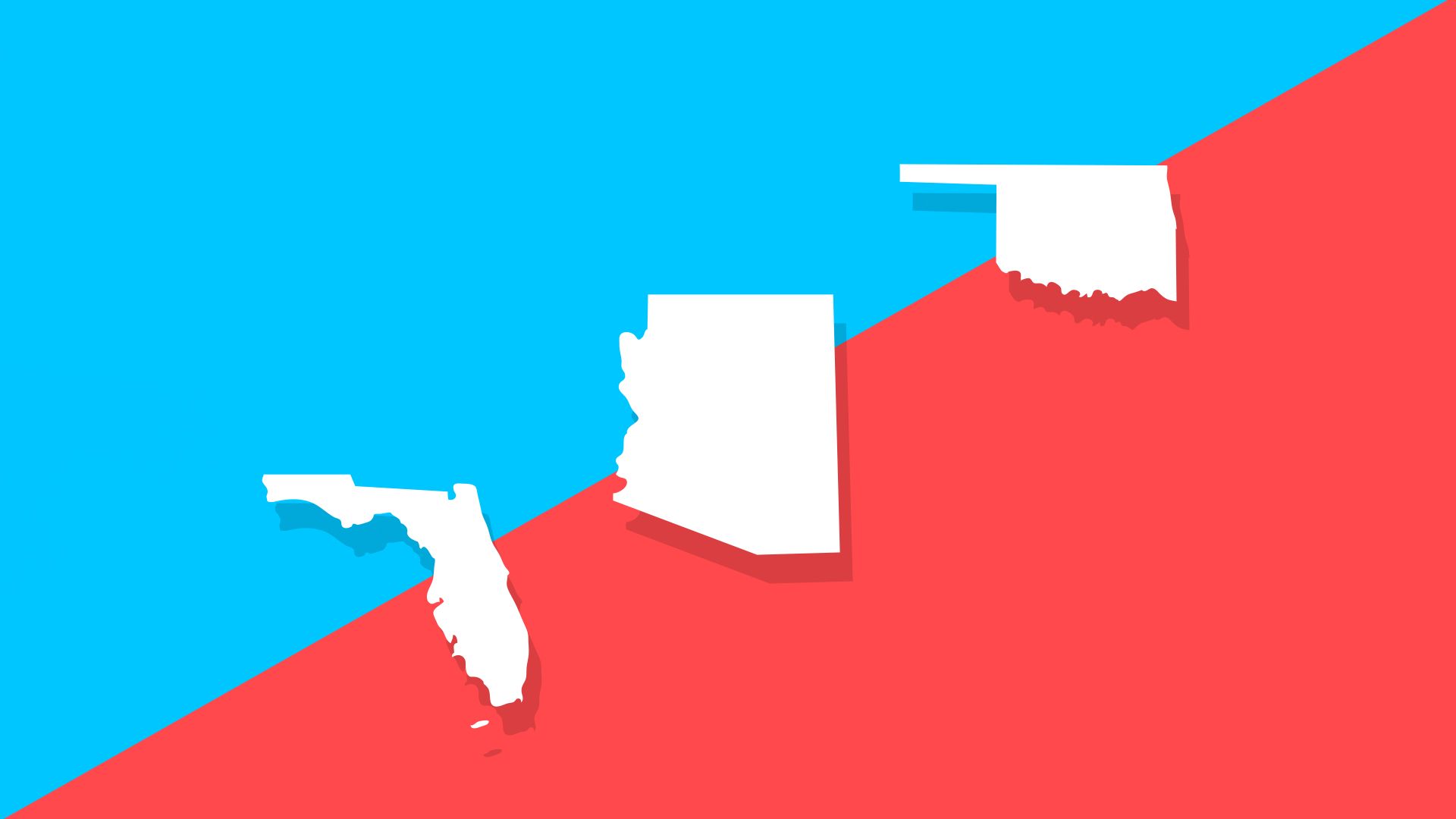 One of the most consequential Senate races of the 2018 midterms may finally get its general election lineup tonight.
What to watch: The GOP primary for Senate in Arizona, where two Trump-loving Republicans are facing Rep. Martha McSally, who didn't endorse him in 2016. She's the likely frontrunner, but hasn't secured the coveted Trump endorsement yet.
One candidate who's not sweating the elections tonight is Democratic Rep. Kyrsten Sinema, who's running unopposed in Arizona's Democratic primary for Senate.
The Florida Senate race will be a closely watched competition between incumbent Democratic Sen. Bill Nelson and Republican Gov. Rick Scott. Both are running unopposed in their primaries.
Go deeper