Young Americans far more likely to view China favorably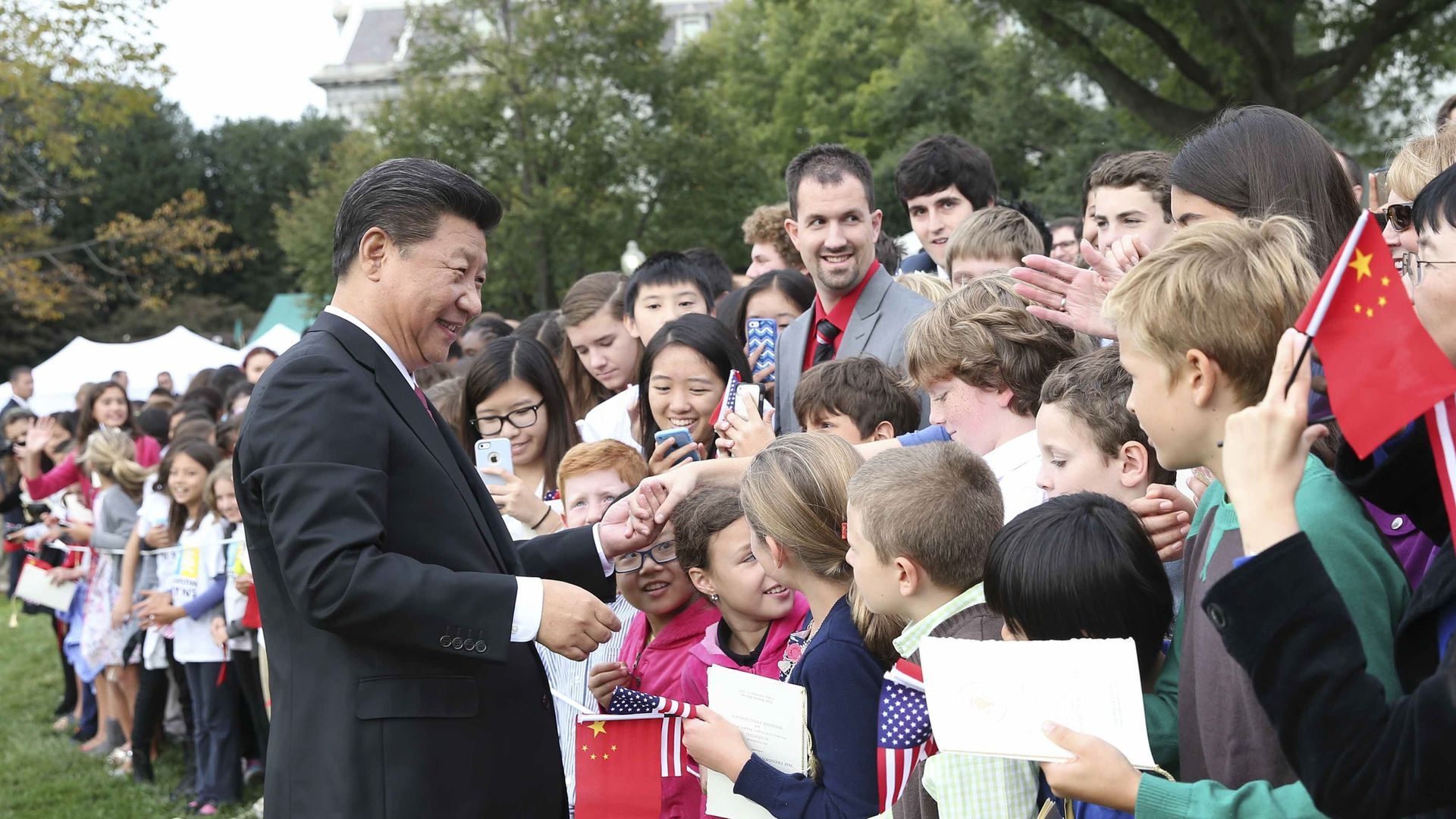 Among 18-29-year-olds, 49% view China favorably and 36% unfavorably (+13), compared to a 38%/47% (-9) split in the country as a whole, according to a new Pew survey.
Why it matters: Competition with China for supremacy in the economic, military and technological fields is ramping up, and could well define the decades to come. It's therefore noteworthy, and a bit surprising, that young people are more likely to have positive views of the country.
More takeaways…
Attitudes toward China became sharply more negative during the 2012 election cycle, before ticking back up in 2017. China's favorability in the U.S. now sits at 38%, down from 44% last year.
The top issues: Americans are most worried about U.S. debt to China, cyberattacks, environmental harm, the loss of U.S. jobs to China and the trade deficit. Economic concerns have actually dropped significantly since 2012, perhaps due to an improving U.S. economy.
Partisan split: "Republicans are especially worried about economic issues… while Democrats are particularly worried about the impact of China's growth on the global environment."
The big picture: According to a separate Pew survey, from last year, Americans are about evenly split over whether China will surpass the U.S. as the leading global superpower. In China, the vast majority believe U.S. dominance is coming to an end.
Go deeper: Special report — China, cyberattacks and other top global threats.
Go deeper