Red-state Democrats feel the heat on Kavanaugh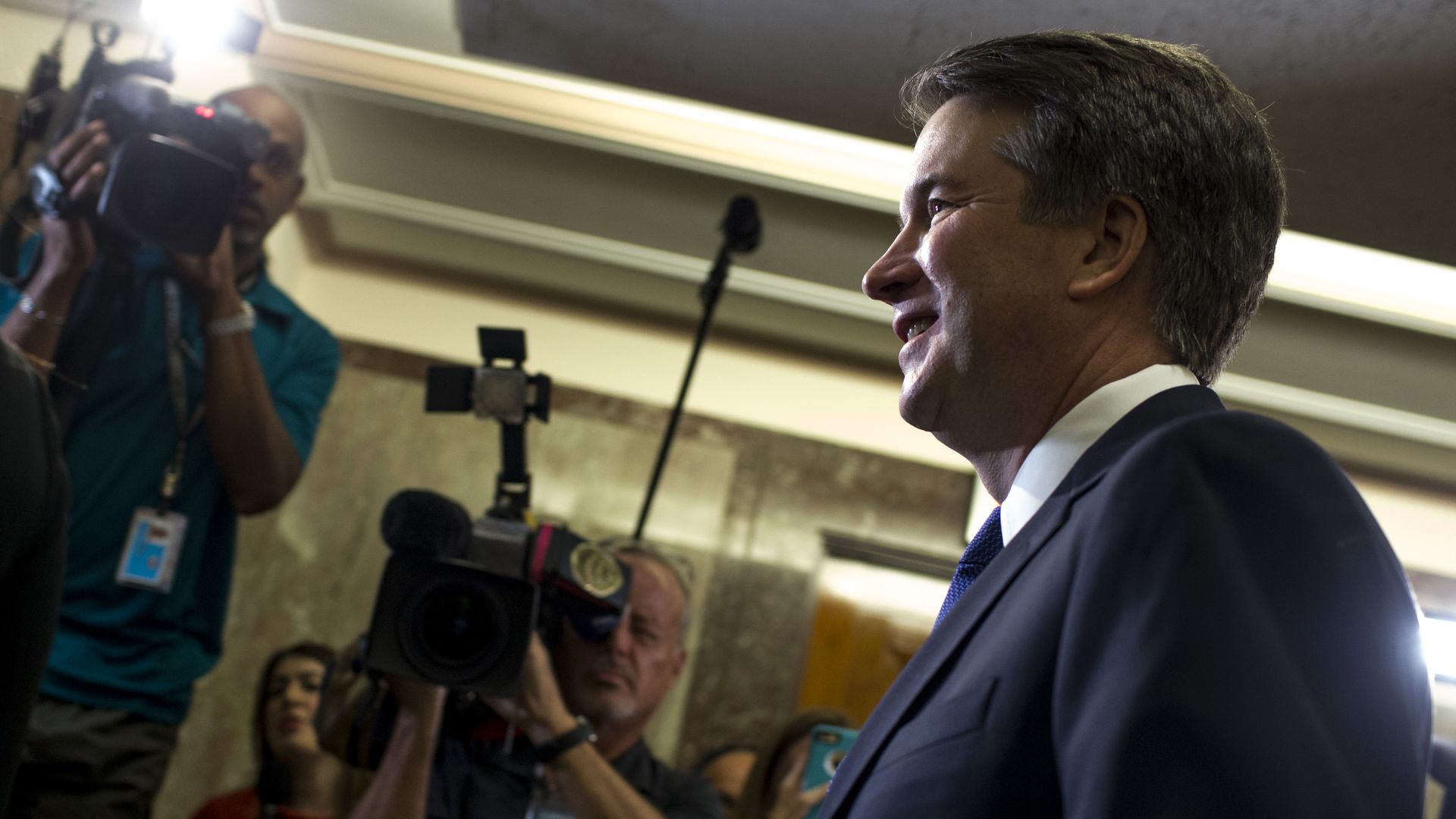 One of the fall's great political dramas will be the Brett Kavanaugh confirmation votes by Democratic senators up for reelection in red states.
The big picture: A polling memo from WPA Intelligence and Definers Public Affairs, "Political Peril Facing Red State Democrats On SCOTUS Obstruction," shows how Republicans will try to make the issue an albatross. In 10 states polled, "support for Judge Kavanaugh's nomination is highest in four states that President Trump won by double-digits in 2016 and where incumbent Democratic senators are particularly vulnerable" — North Dakota, Montana, West Virginia and Missouri.
Go deeper