Who to watch in tonight's primaries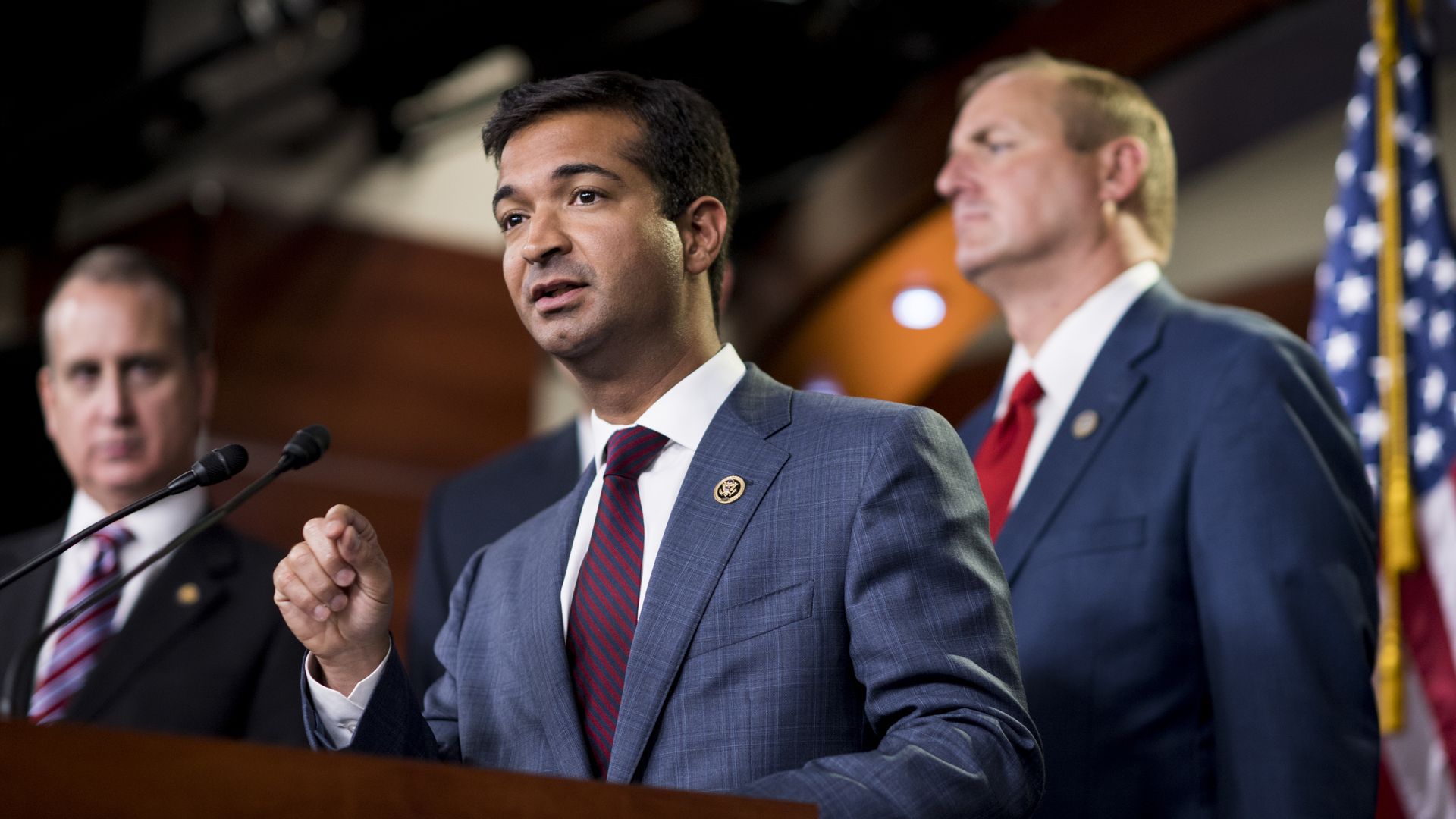 Trump-backed candidates, diverse groups of Democrats, and 15 millennials are all competing in tonight's primaries across Arizona, Florida and Oklahoma.
Why it matters: We're seeing a pattern across the country where Democratic candidates offer more diverse, groundbreaking "firsts" in primaries, while Republican candidates are often differentiated by the strength of their loyalty to the president.
Be smart: Of the 15 Trump-endorsed candidates in battleground primaries, 12 have won, only one has lost, one has a primary tonight and the other will have a primary in November.
Trump has endorsed Doug Ducey running for Arizona governor; Ron DeSantis running for Florida governor; current Florida Governor Rick Scott who's running for U.S. Senate; incumbent GOP Rep. Ted Yoho in Florida's 3rd district; and incumbent GOP Rep. Matt Gaetz in Florida's 1st district.
Who to watch:
Two Democratic candidates for Florida governor would make history if elected. Andrew Gillum would be the state's first African-American governor; Gwen Graham would be the state's first woman to serve as governor.
Sean Shaw would be the state's first African-American attorney general.
Cedric McMinn could become the state's first openly gay African-American lawmaker if he wins his state legislature race.
15 millennials — defined as 40 and under by the Millennial Action Project, the largest nonpartisan organization of millennial policymakers in the country — are running for the House, and five are Republicans. Of those, six are running in Arizona and eight in Florida. "The average age of Congress reflects the backwards policymaking we're currently seeing," said Steven Olikara, president and founder of the Millennial Action Project. "It's more stuck in the past than on the future."
Go deeper