Nasdaq hits 8,000 for first time ever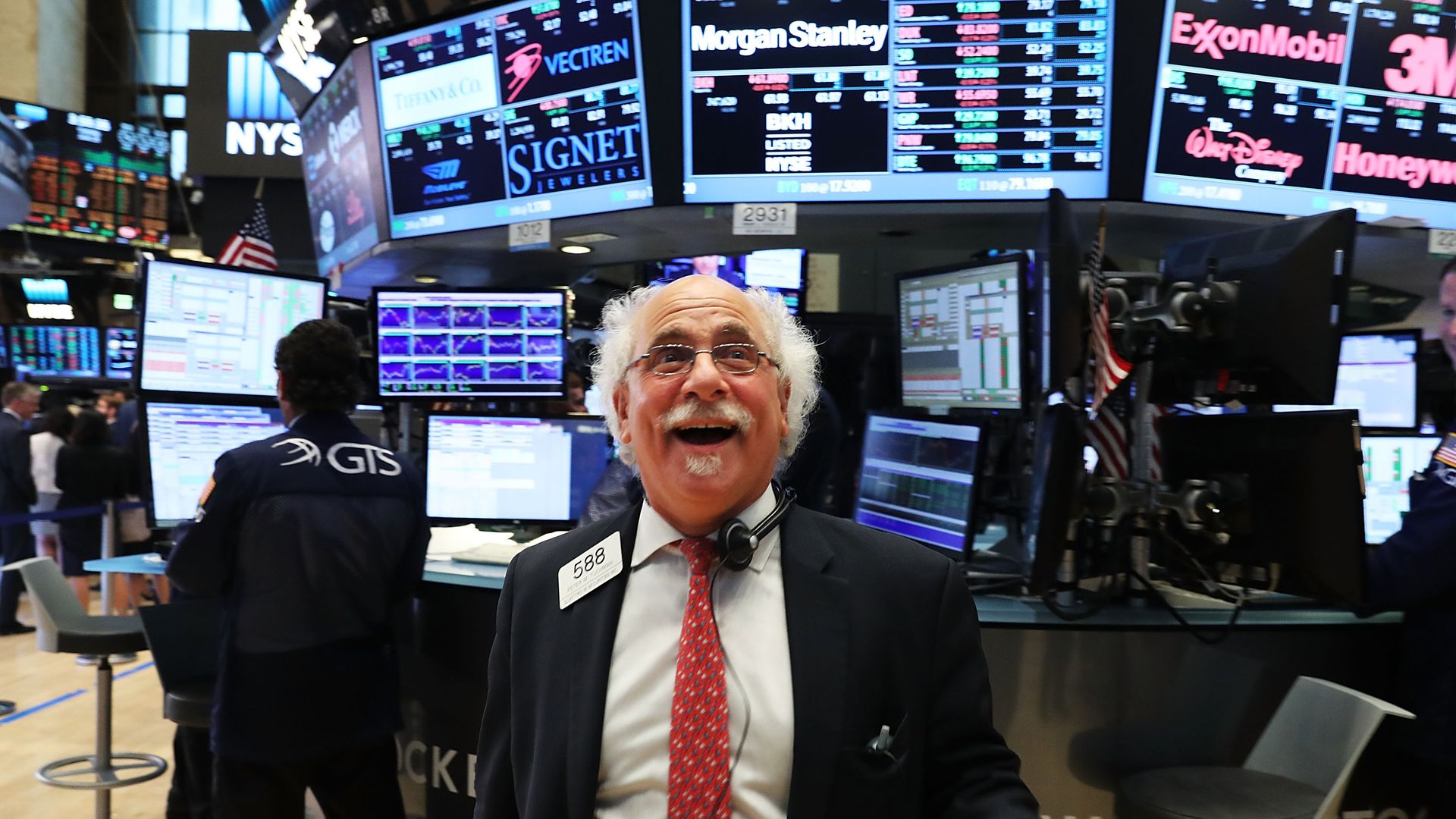 The tech-laden Nasdaq broached the 8,000 mark for the first time ever after reports that the U.S. and Mexico struck a partial NAFTA deal. The Dow also rose above 26,000 for the first time since February, CNBC reports.
Why it matters: This is the latest example of investors reacting to good news on the trade front, which has been considered a headwind for the markets.
Go deeper