UN report calls for Myanmar military to be investigated for genocide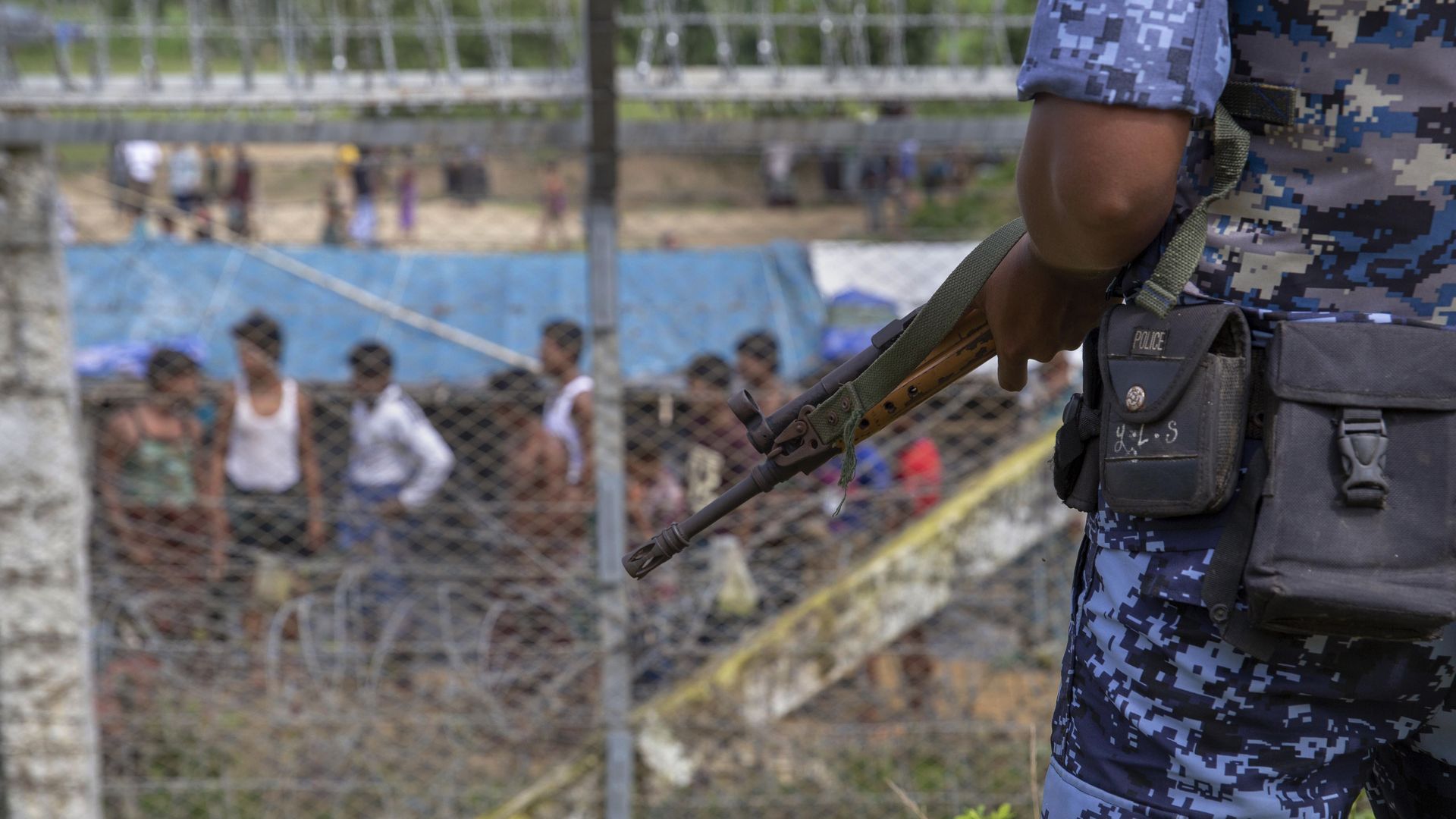 A UN fact-finding report has called for top military leaders in Myanmar to be investigated for genocide, crimes against humanity, and war crimes against the Rohingya people.
The big picture: Myanmar's government has consistently claimed its operations in Rakhine State target militant threats, but evidence in the report suggests otherwise: "Military necessity would never justify killing indiscriminately, gang raping women, assaulting children, and burning entire villages." The UN has called for the case to be referred to the International Criminal Court and names six military officers as "priority subjects for investigation and prosecution."
In response to the report, Facebook — which the UN has previously said played "a determining role" in fueling the Rohingya crisis — announced it would be removing and banning dozens of accounts for committing or enabling "serious human rights abuses" in Myanmar.
Go deeper: Mass graves and ethnic grievances in Myanmar's Rakhine state.
Go deeper