How a California bill could upend the dialysis industry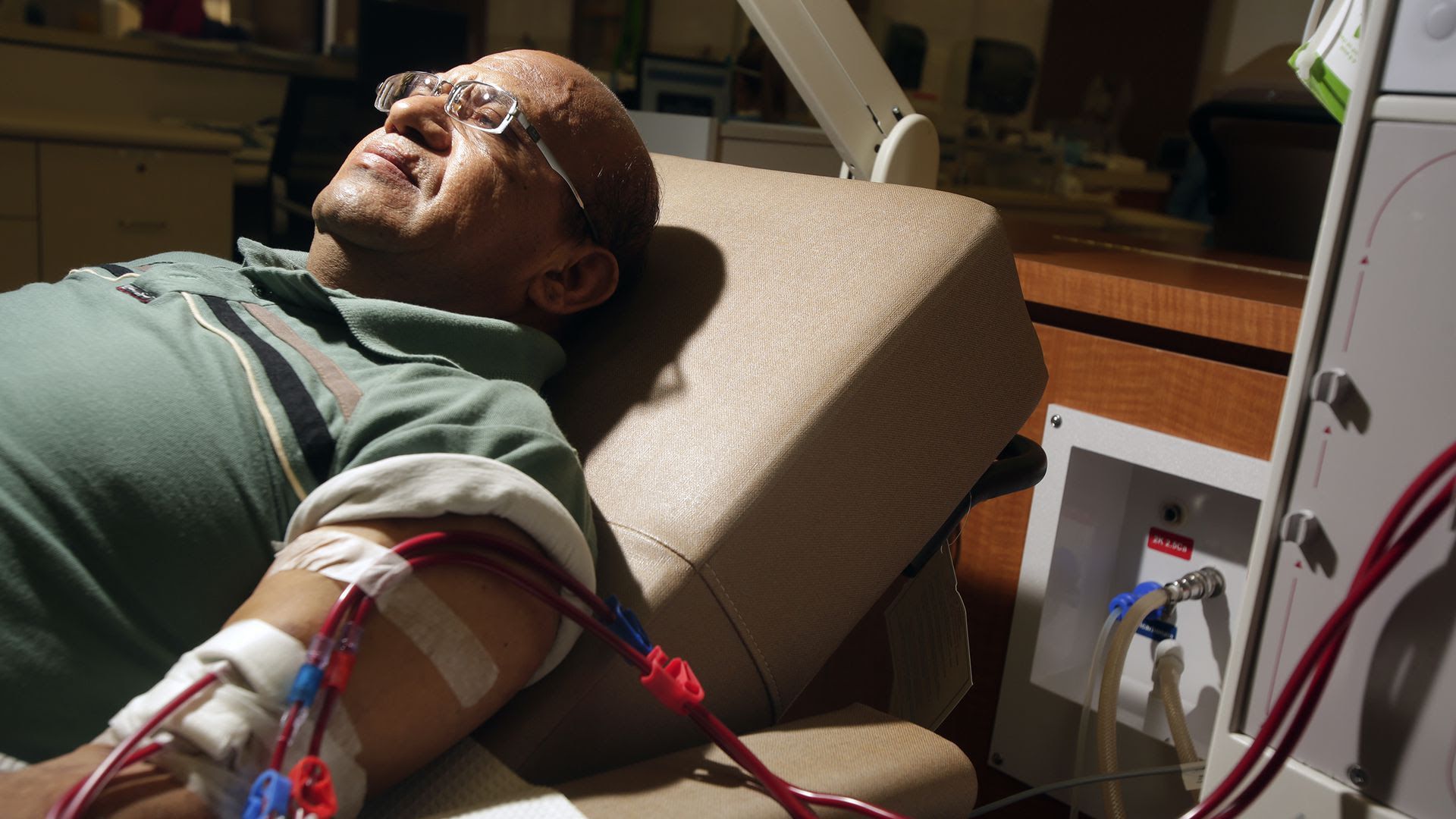 This week is make or break for a California bill that has the potential to sap hundreds of millions of dollars in profits from dialysis providers in the state.
What's happening now: California's Legislature has until this Friday to pass SB 1156, a union-backed bill that would cap commercial dialysis payments at lower Medicare rates and force charities to disclose donors of third-party payments. If it passes, Gov. Jerry Brown has until the end of September to sign it into law.
Why it matters: This essentially would become single-payer for dialysis services in California. But even if this bill falls short, it could pop up again in other states where the Service Employees International Union wants to take on big dialysis providers like DaVita and Fresenius.
"This effort will remain a considerable overhang for the outpatient dialysis industry for the foreseeable future," says Andrea Harris, a health care analyst at Height Capital Markets.
She thinks DaVita could lose $95 million in profit in California if the bill passes.
Threat level: It seems like the bill's passage is a coin flip right now. Dialysis chains, doctors and the American Kidney Fund have spent millions of dollars lobbying against it, and are relying on their collectively large war chest to kill the effort.
The big picture: The federal government also still needs to re-release rules on charitable premium assistance that were proposed by the Obama administration but were legally thwarted by the industry.
Go deeper