A QAnon conspiracist visits the Oval Office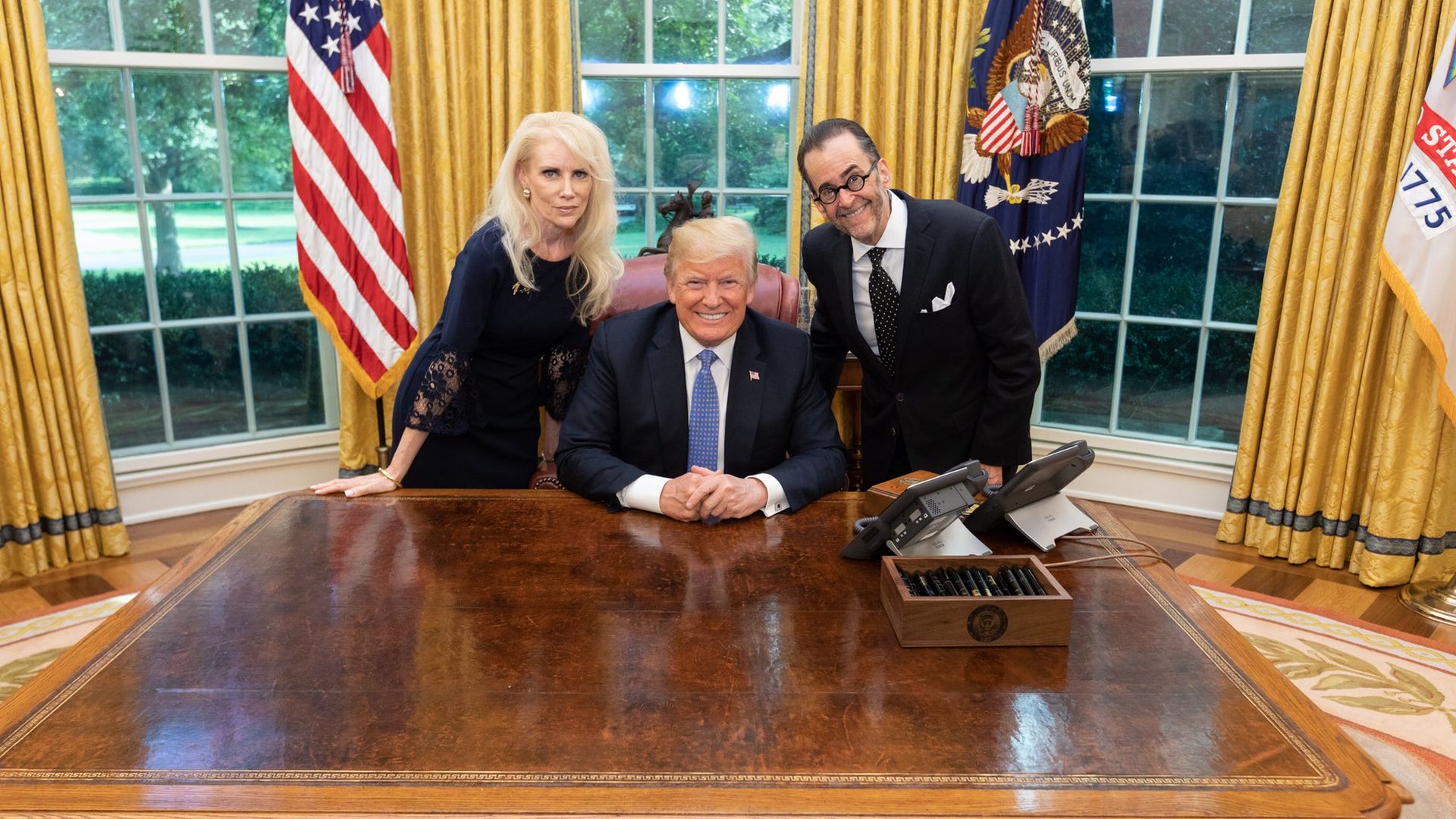 On Thursday, a bespectacled gentleman who goes by the name "Lionel Media" on Twitter, met President Trump in the Oval Office.
The big picture: Lionel Media, whose real name is Michael William Lebron, is an enthusiastic proponent of the QAnon conspiracy theory, which posits that Trump and Robert Mueller have secretly teamed up to take on a global cabal of pedophiles (Hillary is on the same side as the pedophiles). He's also a 9/11 truther.
"There are simply no words to explicate the profound and ineffable honor of meeting @realDonaldTrump in the tabernacle of liberty, the Oval Office," he tweeted.
Shortly after this gentleman posed behind the Resolute desk for a photo with Trump, he tweeted about people having chips implanted in their skin as part of government mind control.
So, how, you might be wondering, did this person get into the Oval Office with the President of the United States? I asked the White House press office for an explanation on Friday afternoon. On Sunday, press secretary Sarah Sanders said: "A large group came through the White House for a brief tour and a photo."
Go deeper: For more on this saga, I commend this piece by The Daily Beast's resident weirdo-chroniclers, Asawin Suebsaeng and Will Sommer.
Go deeper