Pope Francis faces deepening abuse scandal as he visits Ireland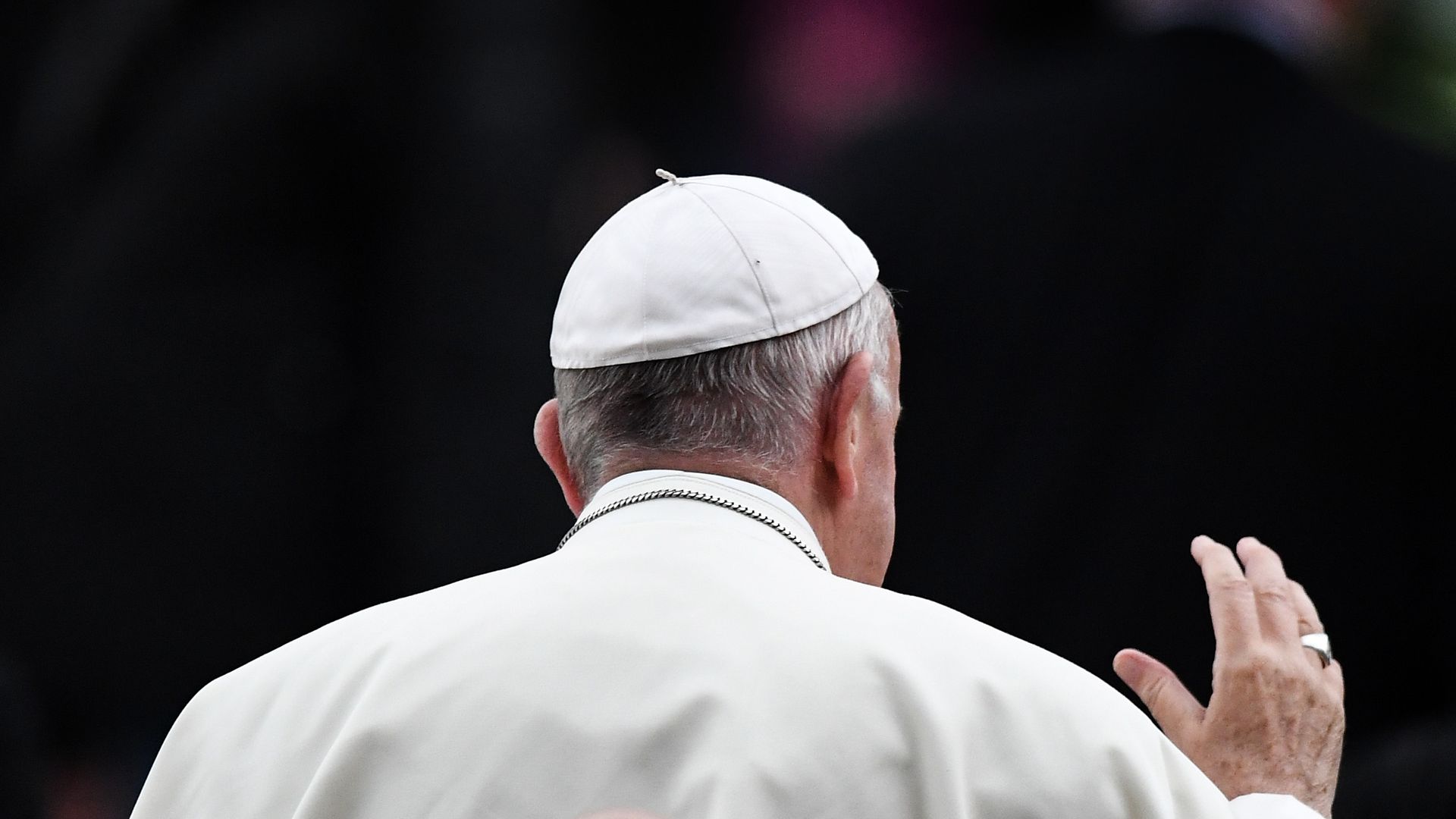 Pope Francis met privately with victims of clerical abuse during his first visit to Ireland this weekend, begging for forgiveness for the Church's sins amid massive outcry over its mounting scandals, reports the AP.
Driving the news: In step with his Ireland visit, Archbishop Carlo Vigano, a former Vatican ambassador to the U.S., has accused Francis of knowing about allegations of sexual abuse against Cardinal Theodore McCarrick in 2013 and has called on him to resign, according to the National Catholic Reporter.
Vigano claims that Pope Benedict XVI had leveled unannounced sanctions against McCarrick in 2009 or 2010, which prevented him from celebrating Mass publicly or traveling. Vigano says he told Francis about the allegations in 2013, three months after he was elected pope, but that Francis ignored them and made McCarrick "free from all constraints."
Worth noting: Vigano provided no evidence that there was a formal reversal of the sanctions and has himself been accused of covering up sexual abuse allegations, per NCR.
The big picture: Separate from the sexual abuse scandals roiling the Church across the rest of the globe, Ireland has a history of forced adoptions pushed by the Church that saw newborns taken away from unwed mothers. Francis' visit to Ireland was intended to coincide with the World Meeting of Families, a global gathering of the Catholic Church, but it has been largely overshadowed by demands that he address the Church's worldwide issues.
"None of us can fail to be moved by the stories of young people who suffered abuse, were robbed of their innocence or taken away from their mothers, abandoned and left scarred by painful memories. ... This open wound challenges us to be firm and decisive in the pursuit of truth and justice."
— Pope Francis' sermon in Knock, Ireland on Sunday
Go deeper