Go deeper: The schedule for John McCain's memorial events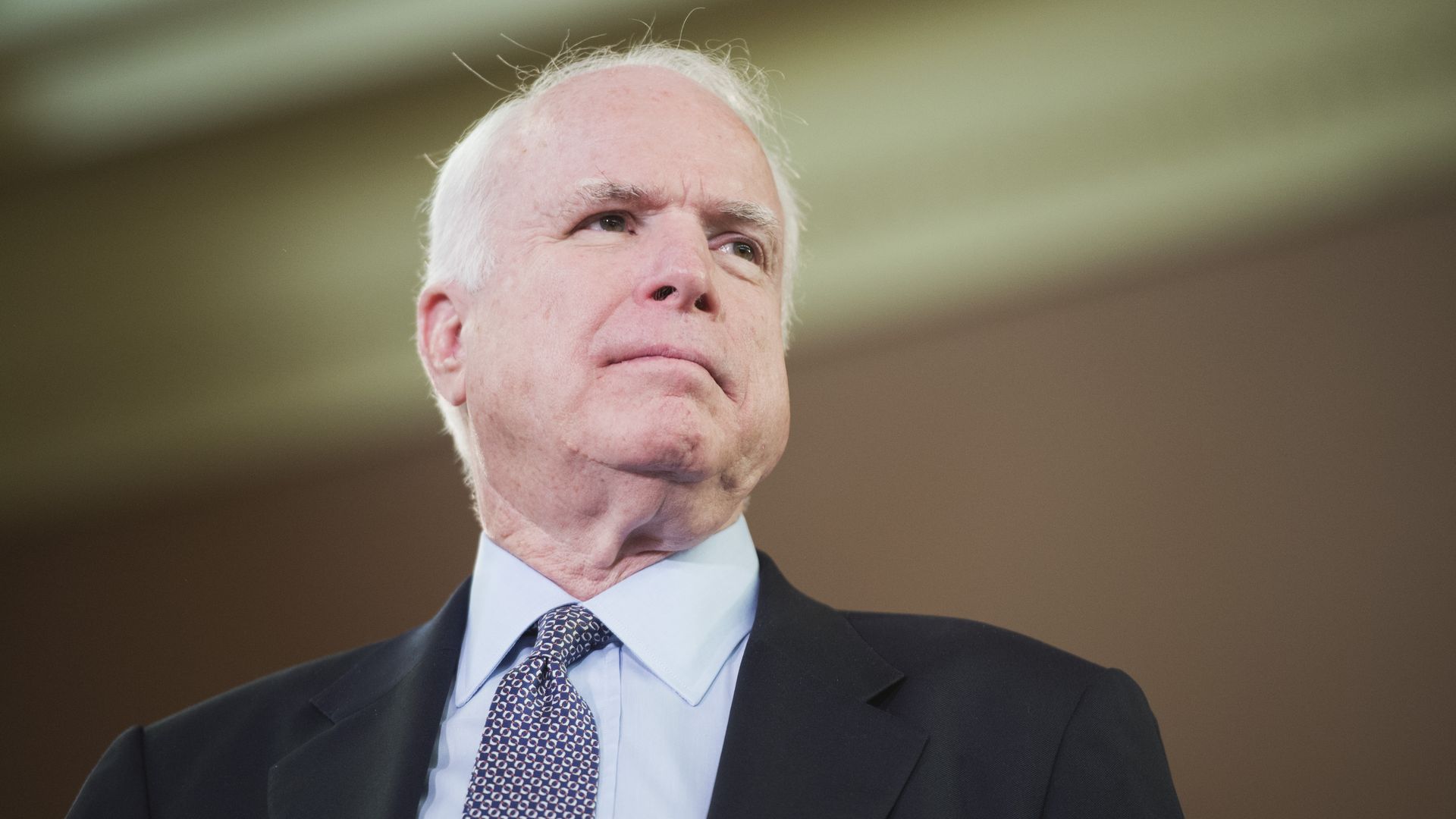 The schedule of events — from Phoenix, Ariz., to Washington, D.C. — that will celebrate the life of the late Sen. John McCain this week is beginning to come together.
The big thing: McCain will become just the 31st person to lie in state in the U.S. Capitol Rotunda since 1852 — one of the greatest honors available to an American statesman.
His body will lie in state in the Rotunda of the Arizona State Capitol on Wednesday, which would have been his 82nd birthday.
A memorial service will take place at the North Phoenix Baptist Church at 10 a.m. PT on Thursday.
McCain will lie in state in the Capitol Rotunda for a public viewing between the hours of 2 p.m. and 8 p.m on Friday.
His funeral service will take place on Saturday at 10 a.m. at Washington National Cathedral. 
He'll be buried in Annapolis, Md., at the U.S. Naval Academy Cemetery.
Go deeper: John McCain's finest moments as a senator.
Go deeper