2 dead in Jacksonville mass shooting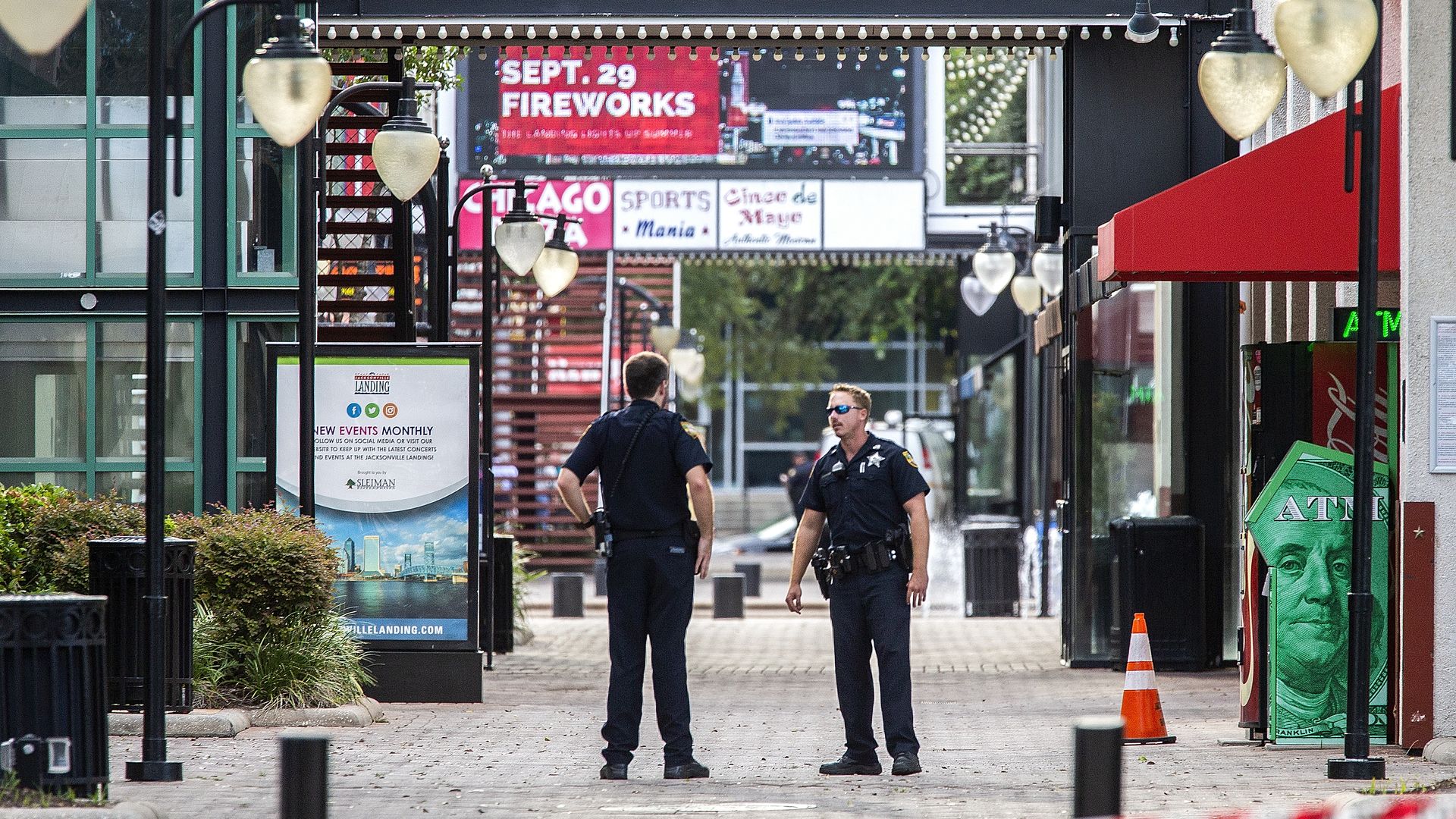 Two people are dead after a mass shooting — plus the shooter, believed to be a 24-year-old Baltimore man — at a Madden video game tournament in Jacksonville, Florida, Sunday afternoon, per the AP.
The details: Nine others were shot and two others were injured fleeing the shooting, according to the AP report. Officials are still waiting to confirm the shooter's identity, adding that there are no other outstanding suspects.
Go deeper