What's next: How John McCain's Senate seat will be filled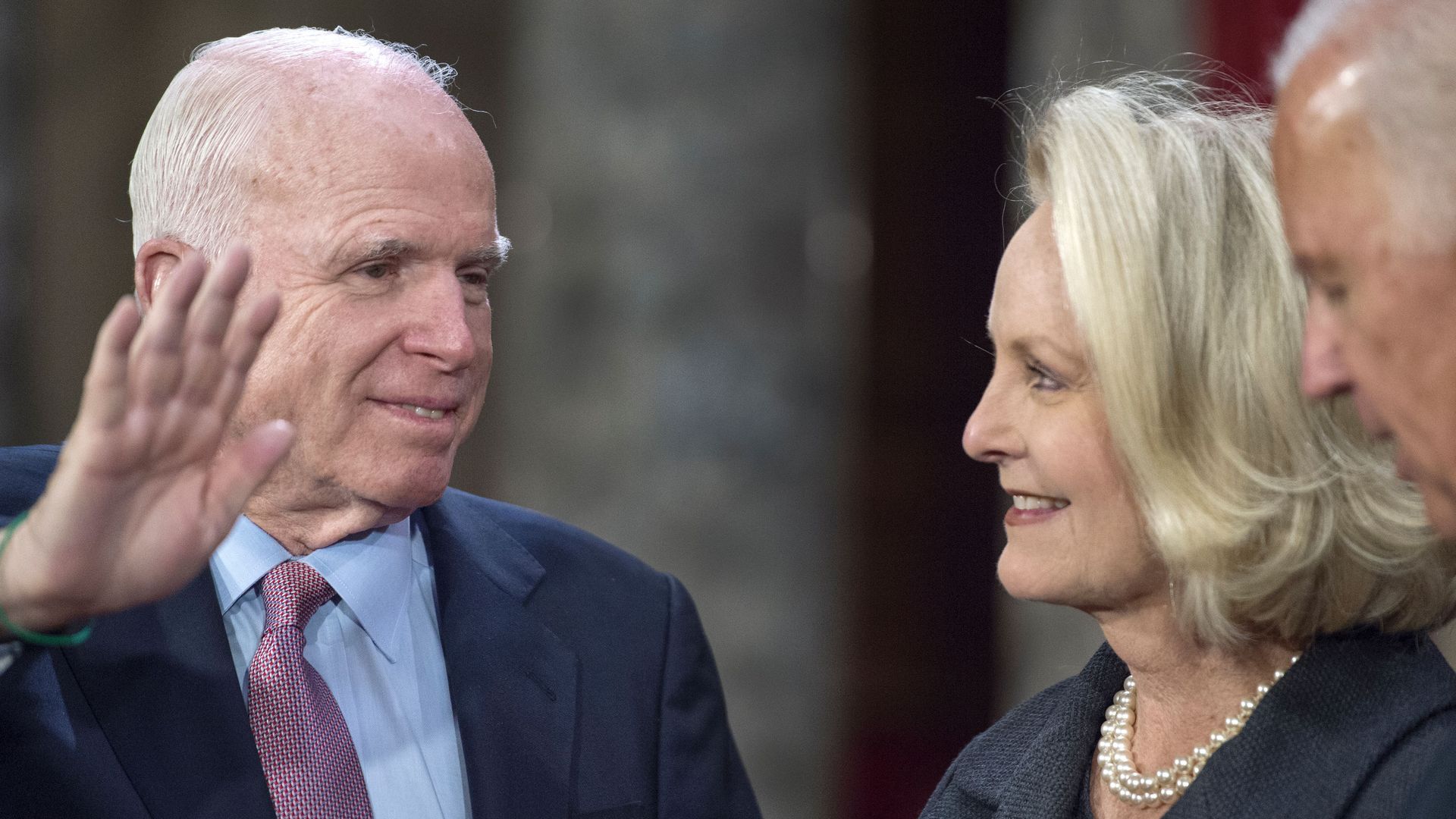 John McCain's Arizona Senate seat, which he'd occupied for more than three decades, will remain vacant until after his burial at the U.S. Naval Academy Cemetery in Maryland, an aide to Gov. Doug Ducey told The Arizona Republic.
What's next: Ducey, a Republican, will appoint McCain's successor to serve until a special election in 2020. The winner of that election would complete the remainder of McCain's term, which ends in January 2023.
Who Ducey might choose:
Cindy McCain, the late senator's 64-year-old wife, leads the list of potential successors, per the Republic. She is a philanthropist, a business leader and an advocate against human trafficking — and she has represented McCain at public events in recent months since his cancer diagnosis.
Kirk Adams, a former state lawmaker and Ducey's chief of staff, is also on the Republic's shortlist. Adams ran an unsuccessful bid for Congress in 2012.
Other potential choices on their shortlist: Barbara Barrett, the state's first female gubernatorial candidate; former Sen. Jon Kyl; former Reps. Matt Salmon and John Shadegg; Karrin Taylor Robson, a member of the state Board of Regents; and Eileen Klein, whom Ducey appointed as state treasurer in April.
Flashback: Jean Carnahan was appointed to a Missouri Senate seat in 2001 after her husband, former Missouri Gov. Mel Carnahan, was posthumously elected.
Go deeper