Trump shifts tone on midterms: It'll be "tougher" to keep the House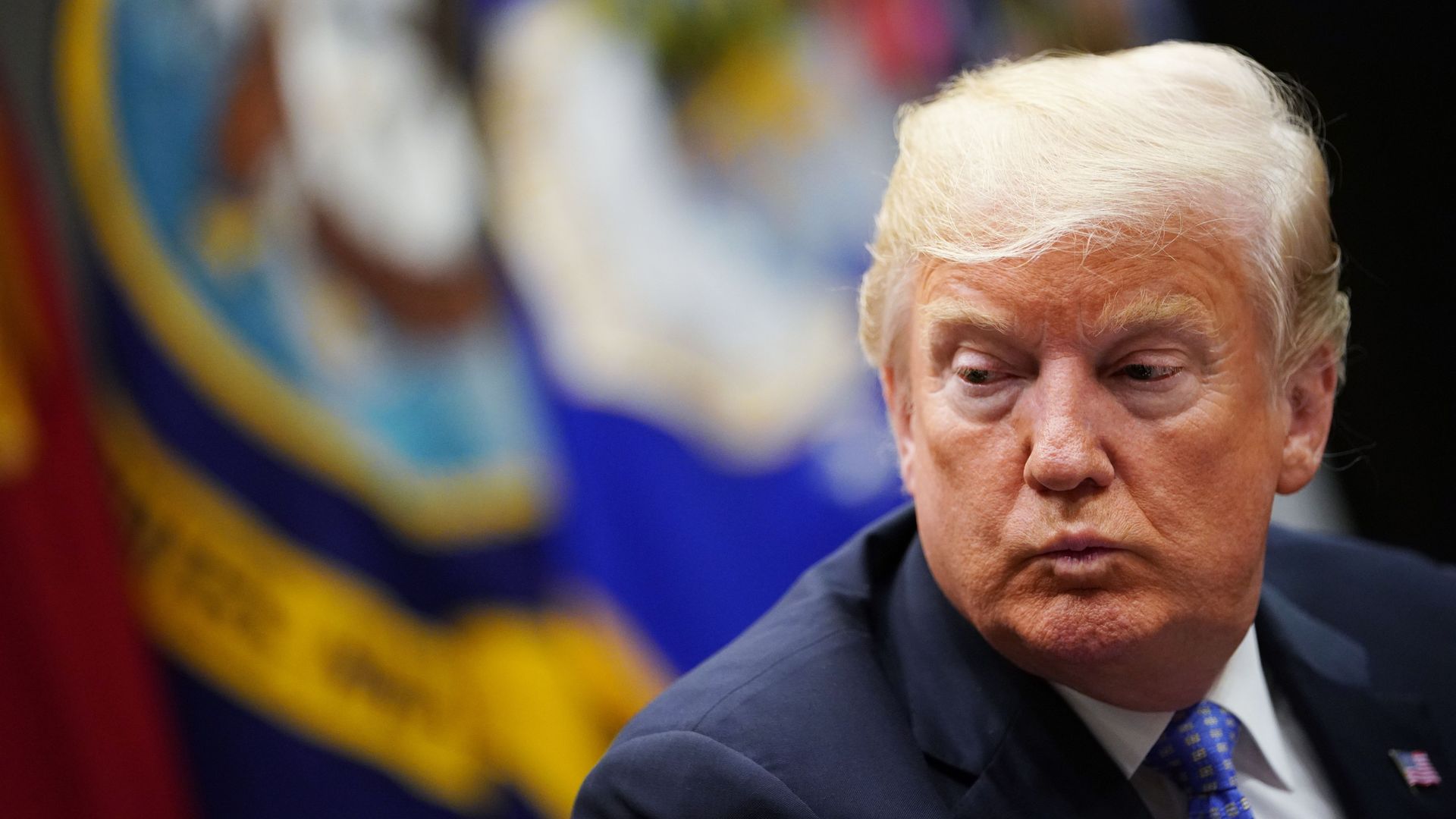 President Trump had a shift of tone on Friday in regards to the 2018 midterms, saying it's "probably tougher" to keep control of the House, the Washington Post reports.
Why it matters: Trump has projected nothing but confidence in the Republican party's ability to keep hold of the House and Senate — so much so that Axios' Jonathan Swan reported his "red wave" predictions could stop Republicans from heading to the polls. But at the Ohio Republican Party's annual dinner, Trump said the GOP will "win a lot of seats" in the Senate, but "the House is probably tougher."
Go deeper