Trump's hell week: fear and fury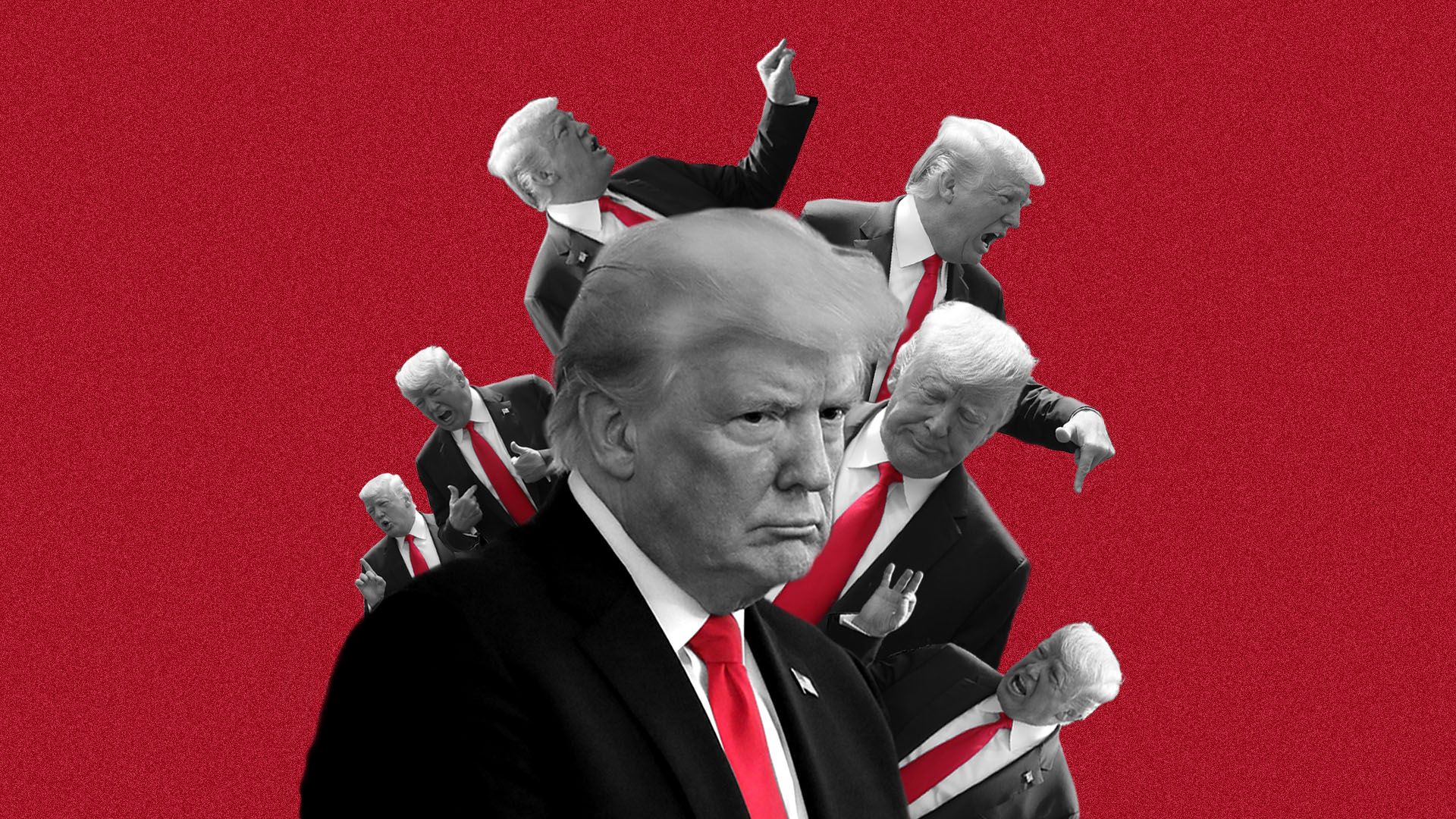 The immunity deal for the Trump organization's chief financial officer leaves no doubt: This has been, unequivocally, the worst week of Donald Trump's presidency.
Why it matters: For the first time, I'm hearing real fear and concern in the voices of Trump allies. 
The big picture: The warning lights of growing legal jeopardy are flashing red. His former lawyer and campaign manager are going to jail, the lawyer has implicated him in a federal crime, and now his CFO and the head of the National Enquirer have been given immunity to share what they know.
The latest:
Trump organization CFO Allen Weisselberg has been granted immunity to talk to federal prosecutors about the payments former Trump lawyer Michael Cohen made during the 2016 campaign to two women who had affairs with Trump, per the Wall Street Journal.
That follows the news of another immunity deal with David Pecker, CEO of American Media, Inc., which publishes The National Enquirer, over the same issue. Pecker was friendly with Trump, and the Associated Press reports that the National Enquirer had a safe with records of damaging stories about Trump that were bought and buried — a practice called "catch and kill."
And Cohen's guilty plea set the stage by accusing "Individual-1" — guess who — of ordering him to pay the hush money to keep the women from talking about the affairs. That would be a violation of campaign finance law.
All of this goes way beyond the Robert Mueller investigation. This is now in the hands of federal prosecutors, and they can keep going regardless of what happens with the Russia probe — including, possibly, digging into Trump's business affairs.
Unlike Cohen, who was involved in quixotic projects and sleazy side deals to hush up women, Weisselberg has true and deep visibility into the Trump Organization.
What we don't know: The Weisselberg immunity deal might not mean he's ready to spill a lot of secrets. Any good white collar lawyer would request immunity for their client. We don't even know for sure that federal prosecutors are looking for anything in the Trump organization, other than evidence of campaign violations.
A top Washington white collar attorney tells me: "Could be really big deal but unclear if it's limited to past Cohen stuff which culminated in his plea or if it's ongoing. But clearly prosecutors thought he had something of value in return for giving immunity. There had to be some 'showing' by his counsel to get the immunity."
The bottom line: Trump's legal peril is getting worse, not better.
Go deeper:
Trump organization CFO Allen Weisselberg gets immunity
David Pecker granted immunity in Cohen investigation
Go deeper