Trump cancels Pompeo's North Korea trip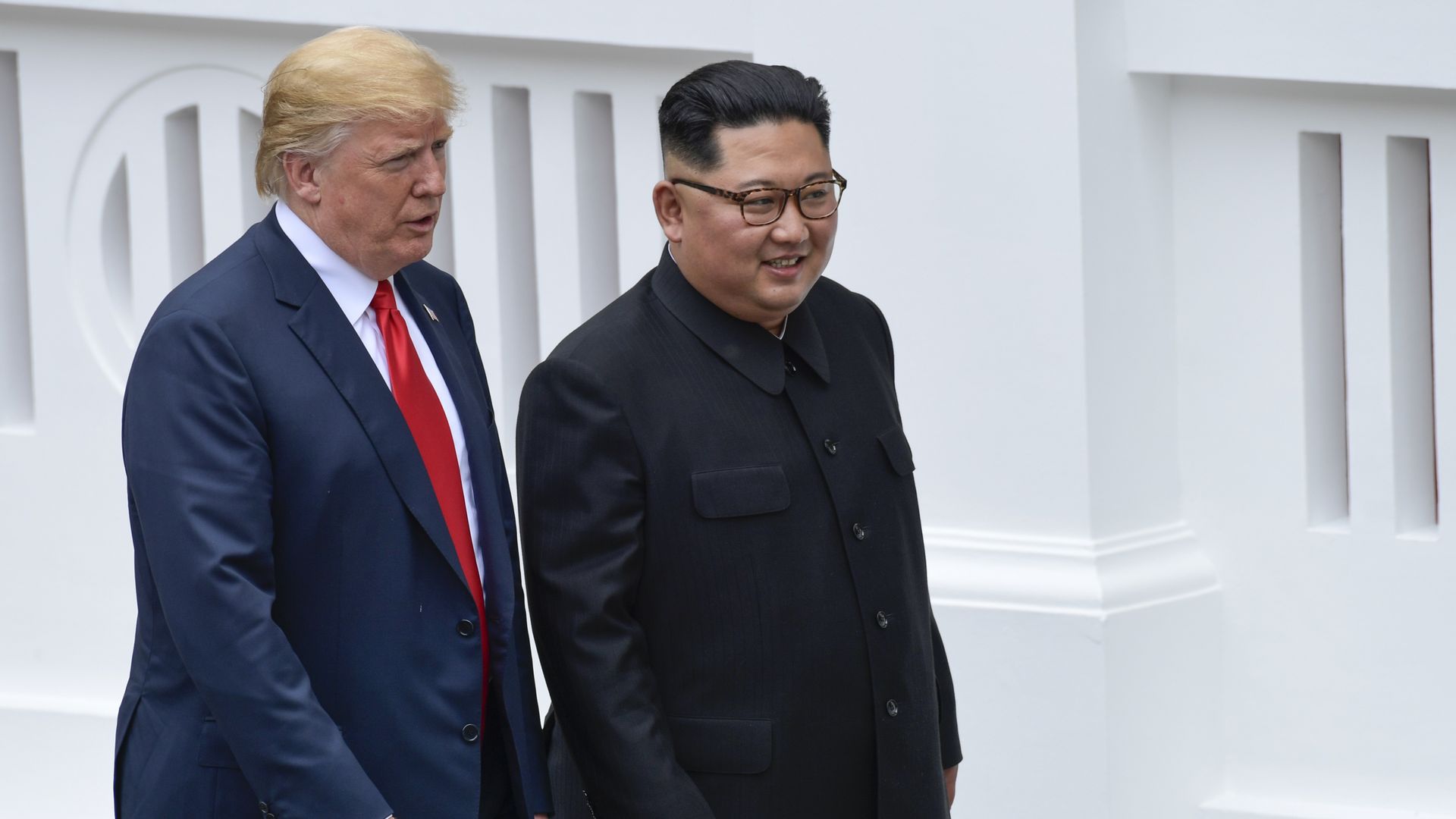 President Trump has directed Secretary of State Mike Pompeo to cancel his upcoming trip to North Korea, saying the country was not "making sufficient progress with respect to denuclearization."
Why it matters: Despite the pledge North Korea made at the summit in Singapore in June to commit to denuclearization, the Kim regime has yet to take any significant steps toward doing so.
The China angle: Trump also tweeted that, because of his tougher stance with China, he does "not believe they are helping with the process of denuclearization as they once were." He added that he thinks Pompeo will be able to return to North Korea once the trade issues with China have been settled.
Between the lines, per Axios contributor Bill Bishop: The North Korea issue is one that could quickly return to the forefront of U.S. policy towards China if Beijing is easing off the sanctions pressure.
The Singapore Straits Times has reported that Xi Jinping is planning to attend the celebrations for the 70th anniversary founding of North Korea in Pyongyang in September, and if he goes it seems unlikely he would show up without bearing some gifts.
If President Trump decides North Korea is playing him, and Beijing is complicit, then it wouldn't be surprising to see U.S. sanctions on China and North Korea back on the table.
The tweets:
Go deeper