Senate passes Health and Human Services spending bill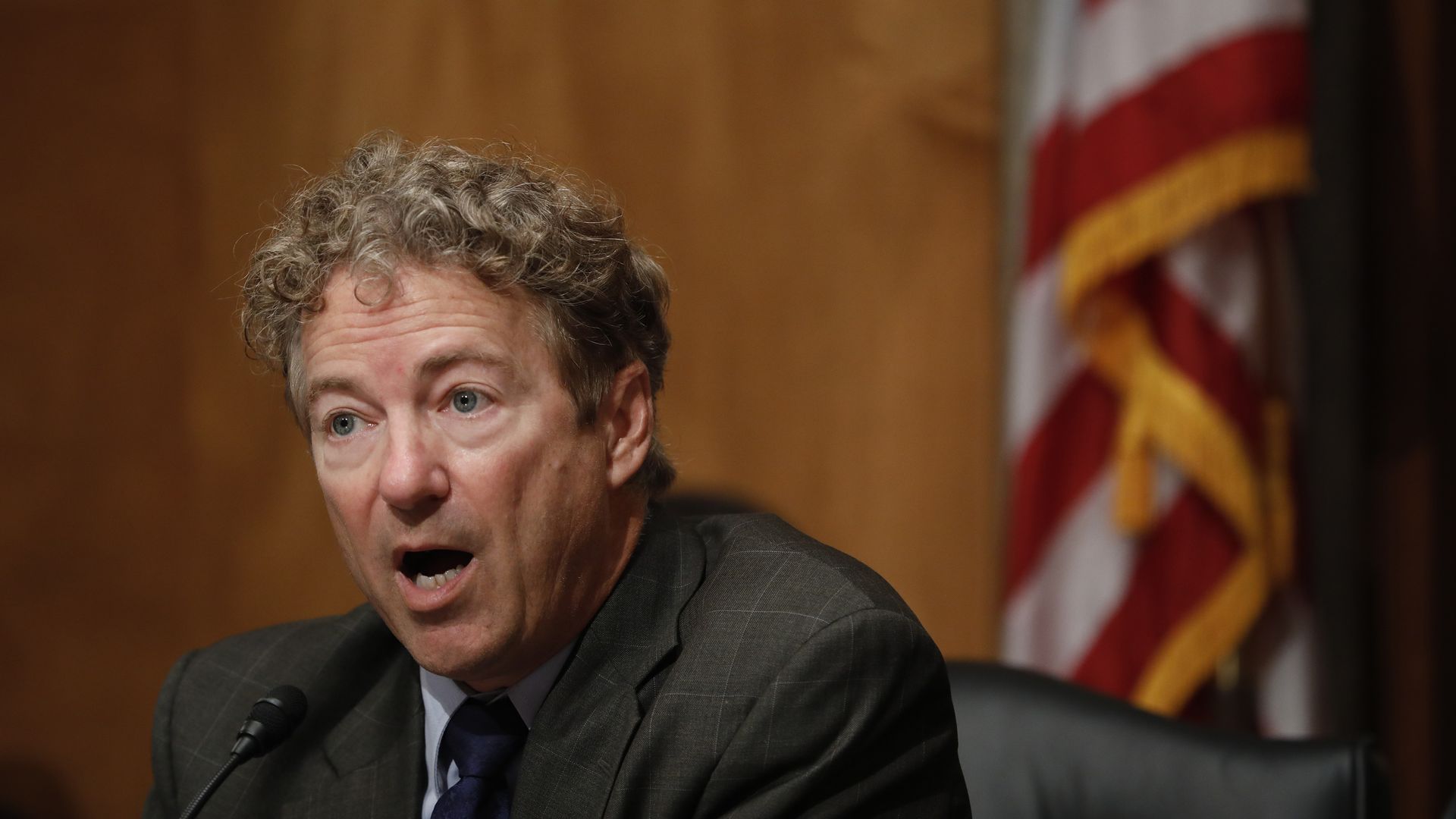 The Senate yesterday passed its bill to fund the Department of Health and Human Services — the first time since 2007 that this bill has passed on its own in the Senate, rather than as part of a larger spending package. The vote was 85-7.
The big picture: The bill includes important funding measures like a $2 billion increase for the National Institutes of Health and $3.7 billion in opioid spending.
The last-minute drama: Sen. Rand Paul's amendment to defund Planned Parenthood got a vote and failed, 45–48. Every Democrat voted against it.
Sen. Joe Manchin's amendment affirming the ACA's pre-existing conditions protections didn't get a vote, which he wasn't happy about. A vote could have pitted Senate Republicans against the Trump administration.
The details: A few notable amendments made it into the final bill.
Sens. Chuck Grassley and Dick Durbin's amendment giving $1 million to HHS to implement the aforementioned rules requiring drug companies to include list prices in direct-to-consumer advertising. 
Sens. Bob Casey and Todd Young's bill giving $10 million to carry out the Child Abuse Prevention and Treatment Act, a response to the most recent Catholic church scandal.
Sens. Bill Nelson and Marco Rubio's $10 million demonstration program expanding school-based mental health services in low-income schools, a response to the Parkland school shooting.
Other vulnerable senators — including Sens. Claire McCaskill, Joe Donnelly and Heidi Heitkamp — also got noncontroversial riders into the package. 
What we're watching: How this gets reconciled with the much more partisan House bill. 
— Correction: This article has been updated with the correct funding levels for the NIH and opioids.
Go deeper