Hickenlooper likely to face progressive backlash in possible 2020 run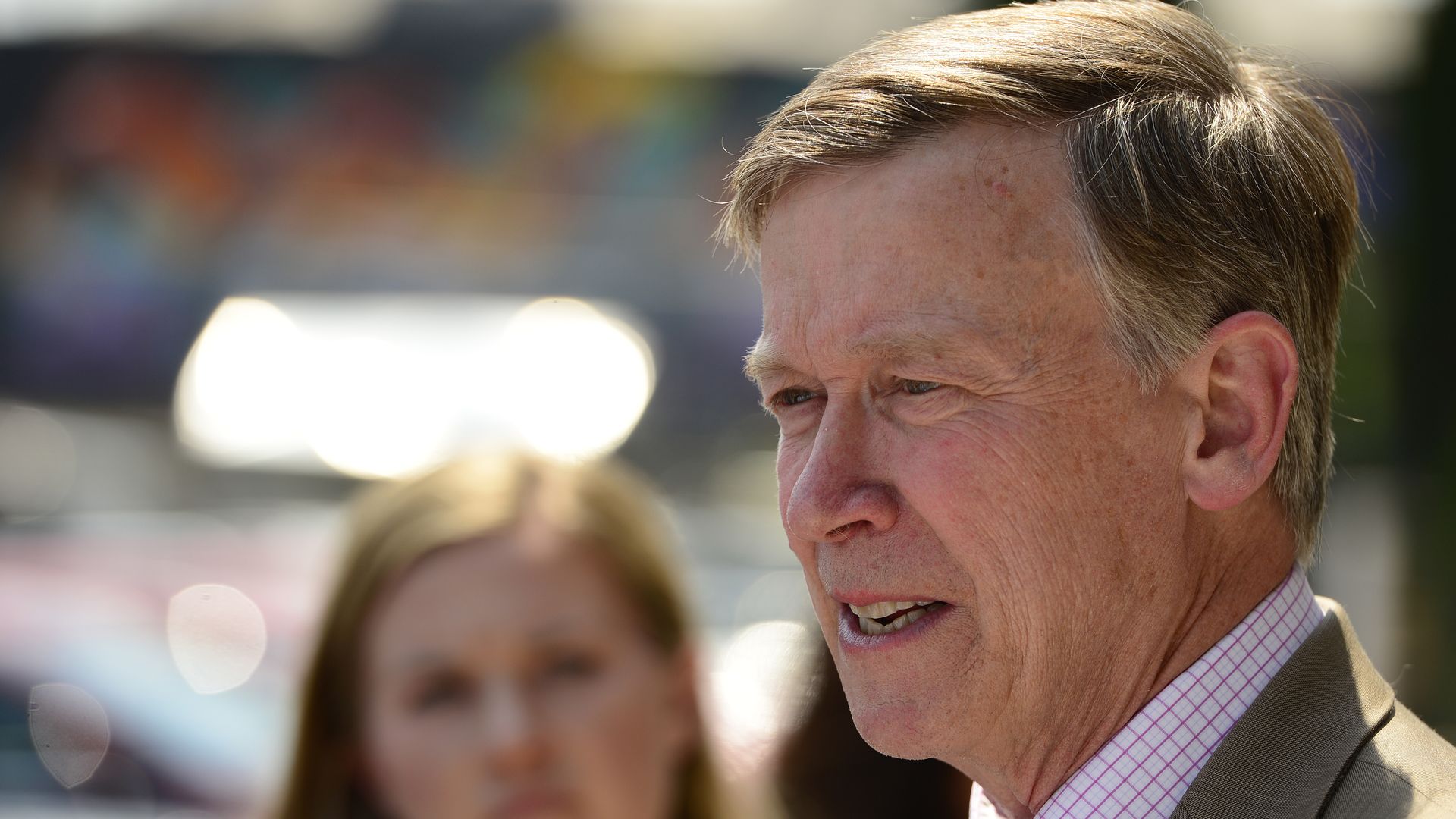 One of the lead organizers of an anti-fracking ballot initiative in Colorado said this week the state's Democratic Gov. John Hickenlooper would alienate himself from progressives if he ran for president given his support for the oil industry.
Driving the news: At an event hosted by Axios in Denver Friday, the outgoing governor said he has been talking to people for advice, discussing the sacrifices involved were he to run for president in 2020.
The details: Anne Lee Foster, an organizer of the ballot initiative that would significantly curtail the state's curtail oil and gas development, said Hickenlooper wouldn't have the support of many progressives in the state because of his outspoken support of the industry. Progressive leaders and activist environmental groups at the national level have similar sentiments.
Hickenlooper, a former geologist, said once he drank the fluid companies use in fracking, a controversial oil and gas extraction method, as a way to emphasize the strides the industry has made to make the process safe.
Bottom line: On environmental and energy issues, Hickenlooper would be in similar spot with environmentalists and the oil industry as Hillary Clinton was, which is to say: frequent tension with the former and muted relations with the latter.
Go deeper: Colorado's fracking fight poised for ballot
Go deeper