NASA spacecraft captures first image of near-Earth asteroid Bennu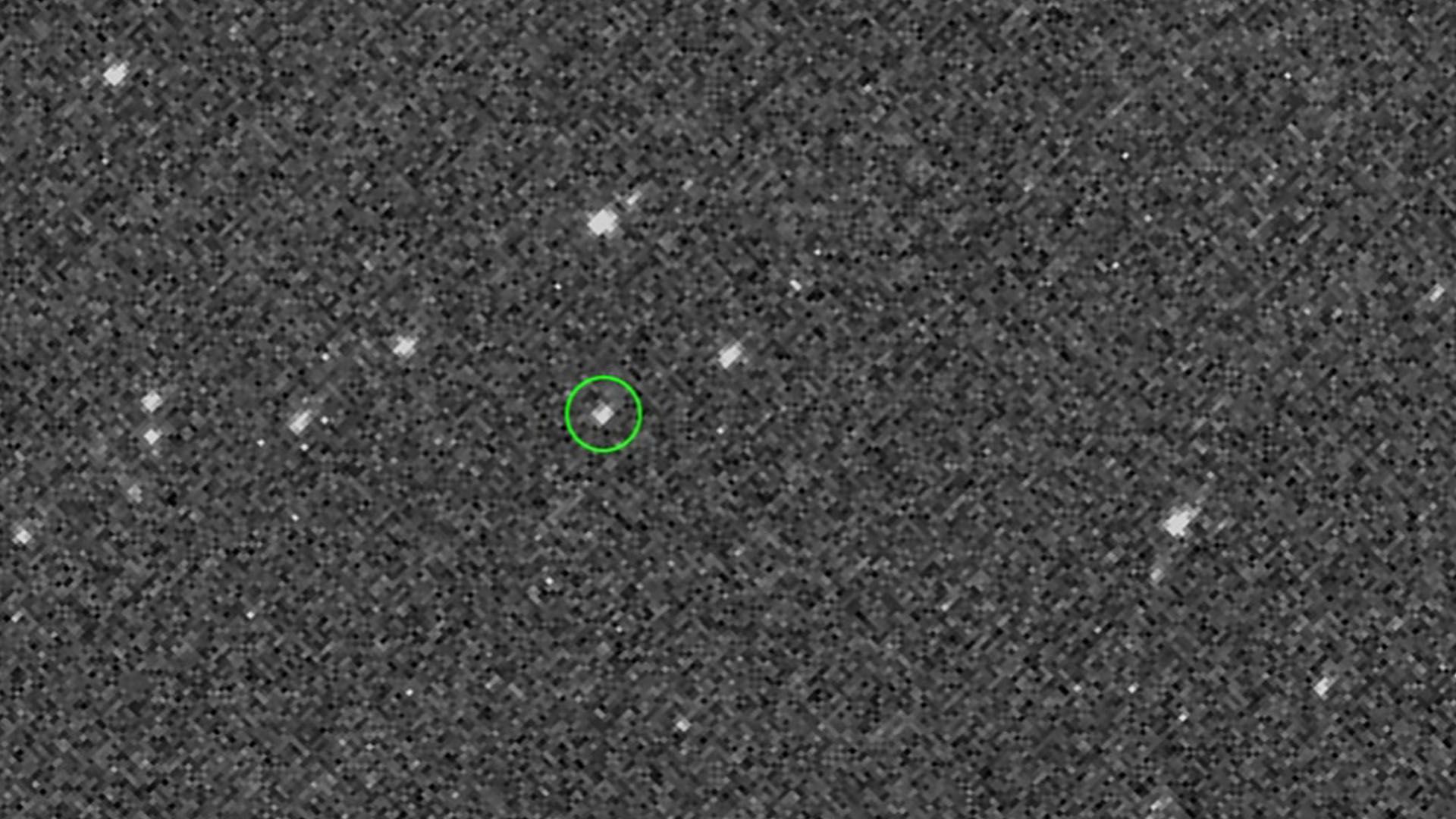 Last week, after almost a two-year trip, a NASA spacecraft captured its first look at the near-Earth asteroid Bennu from 1.4 million miles away. The image was released for the first time Friday.
The details: The asteroid sampling spacecraft, which has traveled 1.1 billion miles since launch, marks the agency's inaugural visit to a near-Earth asteroid. The goal is to "survey the surface, collect a sample and deliver it safely back to Earth," according to a NASA press release.
Why it matters: Per NASA, the manuevers of the NASA's Origins, Spectral Interpretation, Resource Identification, Security-Regolith Explorer (OSIRIS-REx) spacecraft "will allow for the first direct measurement of Bennu's mass as well as close-up observations of the surface."
The samples taken from Bennu could shed light on how asteroids delivered life-forming compounds to Earth.
The big picture: Mineral fragments inside of the asteroid could be older than the solar system, NASA explains. Bennu's proximity to Earth makes it "easier to achieve the high-energy task of launching the spacecraft out of Earth's plane," as it rotates around the Sun approximately on the same plane.
What they're saying: Dante Lauretta, OSIRIS-REx principal investigator at the University of Arizona, explains: "The mission team will spend the next few months learning as much as possible about Bennu's size, shape, surface features, and surroundings before the spacecraft arrives at the asteroid... After spending so long planning for this moment, I can't wait to see what Bennu reveals to us."
Go deeper