White House won't back bipartisan election security bill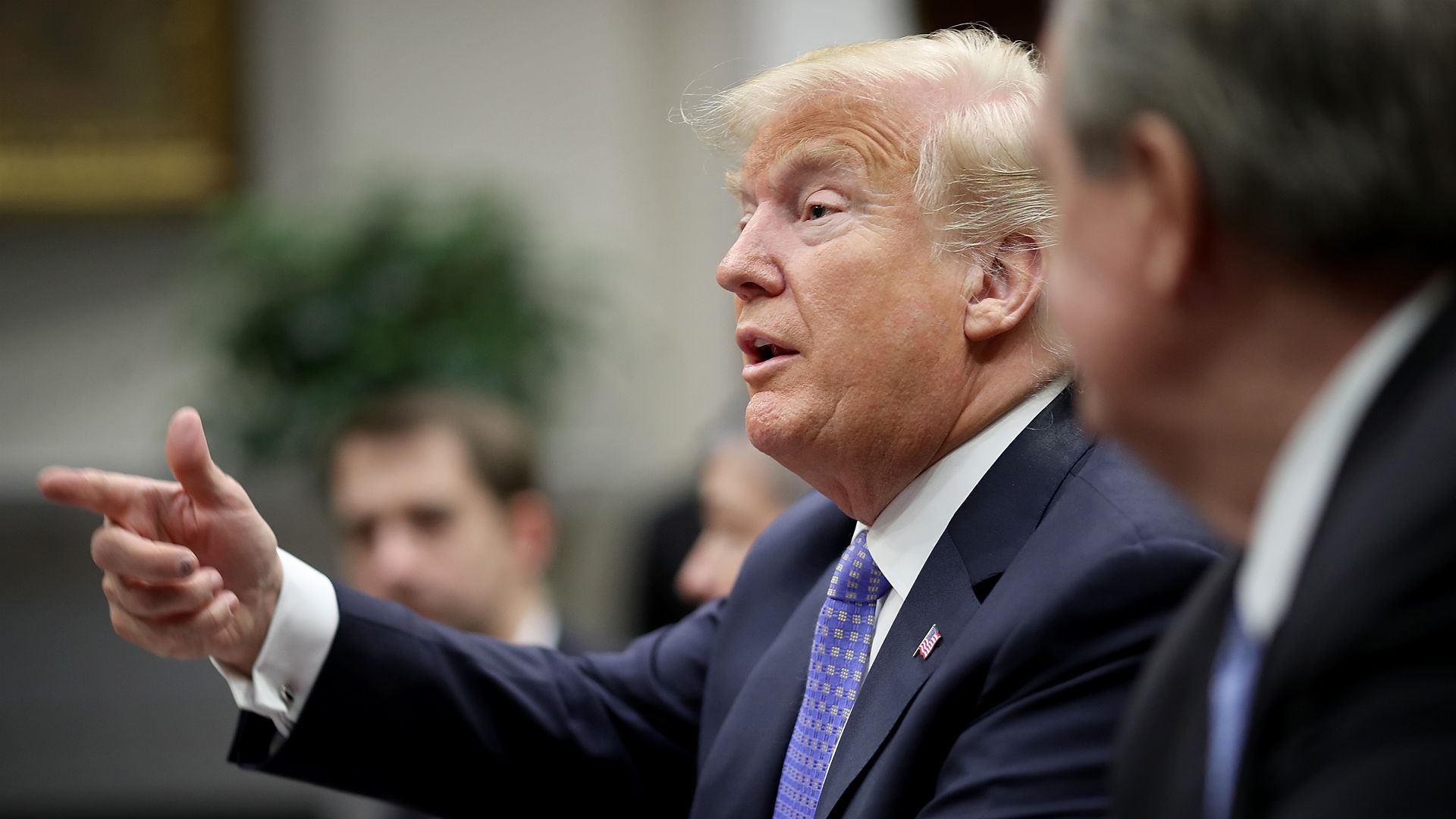 The White House is not backing the Secure Elections Act in its current form, arguing it would place "inappropriate mandates" on states and would move power from states to Washington, White House Spokeswoman Lindsay Walters told Yahoo News.
Why it matters: The administration's dispute against the bipartisan bill, which stalled in the Senate this week, echoes the concern some secretaries of state have about the bill. A handful of secretaries say it appears to be a federal overreach since it would require states to run post-election audits, and would allow states to double check if vote tallies match how people voted. The bill stalled Wednesday in part because of this same argument.
The details: The White House did not detail to Yahoo News what part of the bill it objected to and did not respond immediately to request for comment.
What they're saying: Although the administration "appreciates Congress' interest in election security, [the Department of Homeland Security] has all the statutory authority it needs to assist state and local officials to improve the security of existing election infrastructure," Walters said.
Walters indicated the administration thinks the Secure Elections Act duplicates "existing DHS efforts" and said it should not back "the imposition of unnecessary requirements" and "not violate the principles of Federalism."
Yes, but: Earlier this week, Homeland Security Secretary Kristjen Nielsen called for all states to get "verifiable and auditable" voting systems by 2020. And Vice President Mike Pence has asked states to update voting machines from electric ones that leave no way to cross check results.
The big picture: The funding available to states right now from Congress, $380 million, is not enough to update voting machines and providing funding for states to bolster their cybersecurity.
Go deeper:
Go deeper