Ted Cruz leads Beto O'Rourke by just 4 points in latest poll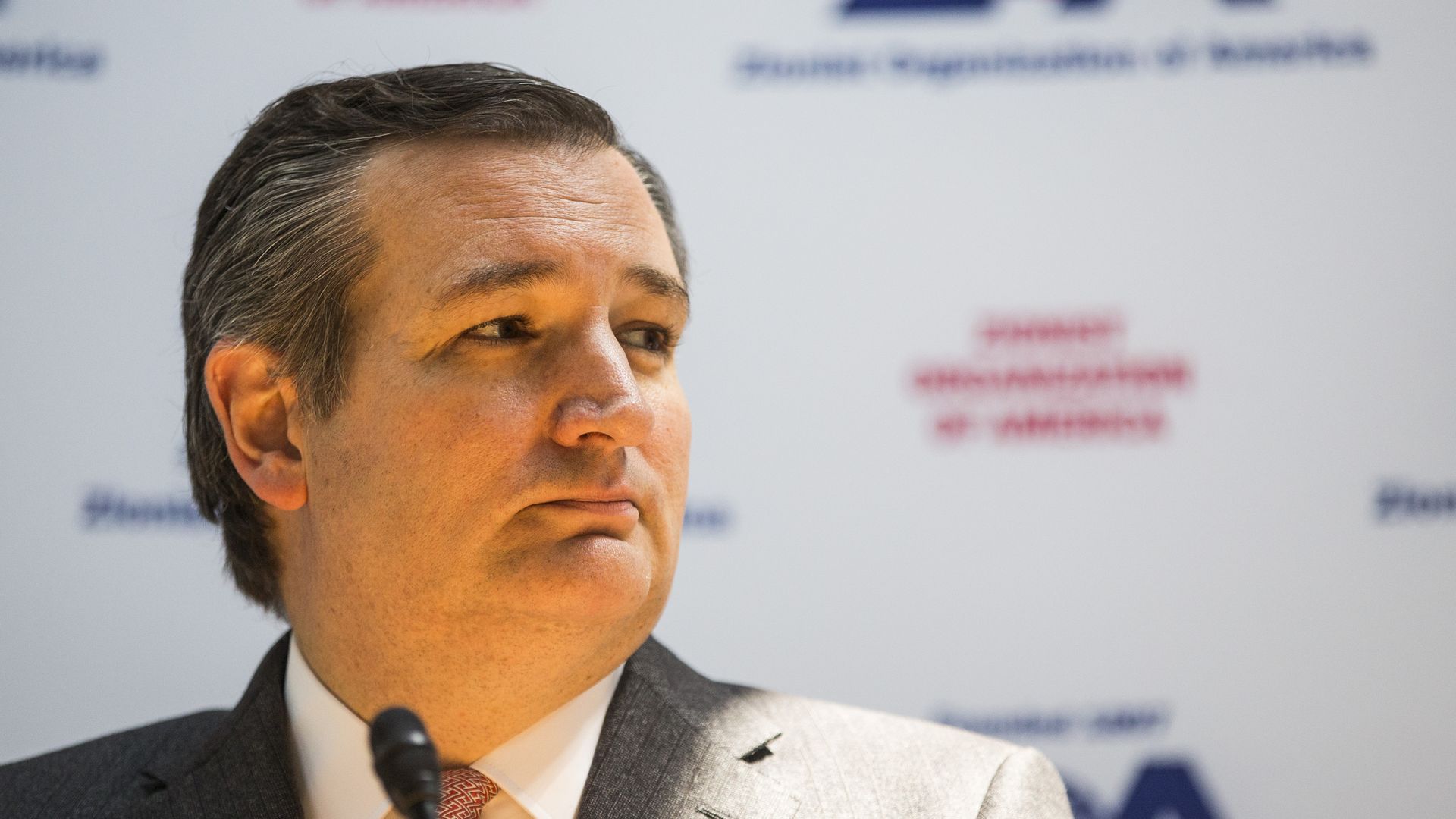 Texas Sen. Ted Cruz (R) is leading Democratic Senate candidate Beto O'Rourke by just four percentage points, with a favorability rating of 49% compared to O'Rourke's 45%, according to a recent poll from NBC.
Why it matters: Polling indicates that this could be a much closer race than anticipated. Should Cruz fall to O'Rourke, he'd be the first Republican senator in 25 years to lose to a Democrat in Texas.
Go deeper