What they're saying: Congress reacts to Manafort verdict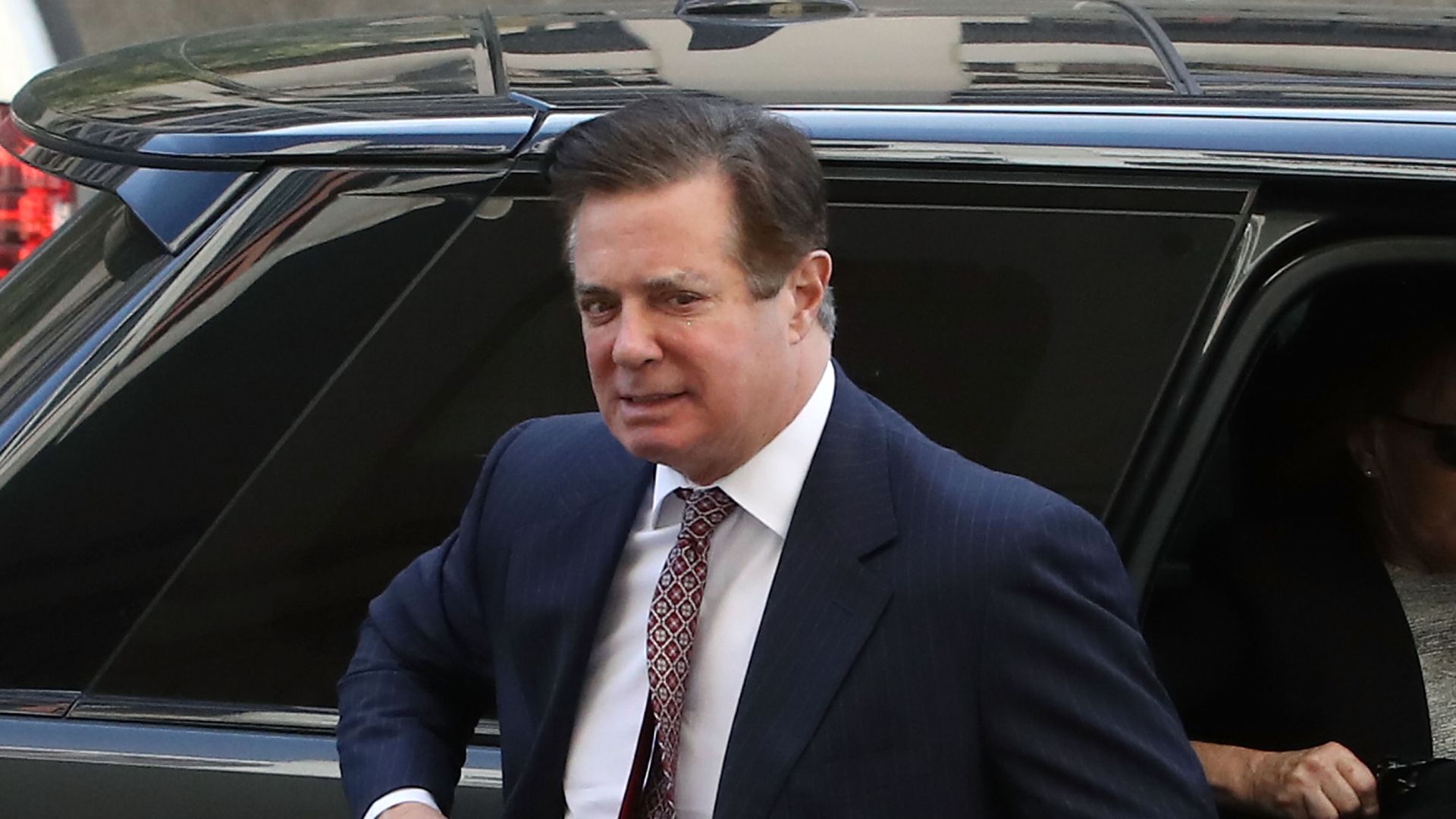 Former Trump campaign manager Paul Manfort was convicted on eight counts of fraud Tuesday and could face up to 80 years in prison.
What's happening: Congressmen and Senators alike showed mixed reactions to Manafort's guilty verdict with some saying the conviction proves the severity of Mueller's investigation, and others arguing the charges do not show a connection between the Trump campaign and Russia.
What they're saying:
Senator Mark Warner (D-Va.) said the verdict in Manafort's trial proves that special counsel Robert Mueller's investigation "is not a witch hunt" and that any attempt President Trump makes to pardon him would be a "gross abuse of power."
Rep. Adam Schiff (D-Calif.,) ranking member on the House Select Intelligence Committee, agreed with Warner's sentiment via Twitter but also said the verdict shows that the Trump campaign and administration are "rife with people with a history of unscrupulous business dealings" to foreign entities.
Senator Susan Collins (R-Maine) told reporters that she was "not really surprised" by the convictions against Manafort and that the prosecution built a strong case against him.
Senator Lindsey Graham (R-S.C.) told reporters Manafort is more likely to talk now if there was ever any collusion between the Trump campaign and Russia, but also said none of the charges "suggested he colluded with Russians." Graham said Manafort would have to "earn" a pardon.
Senator John Cornyn (R-Texas) told reporters that the charges levied against Manafort have "nothing to do with Russia" and that a decision to pardon Manafort would be "above my paygrade."
Go deeper