America's polarized views of foreign leaders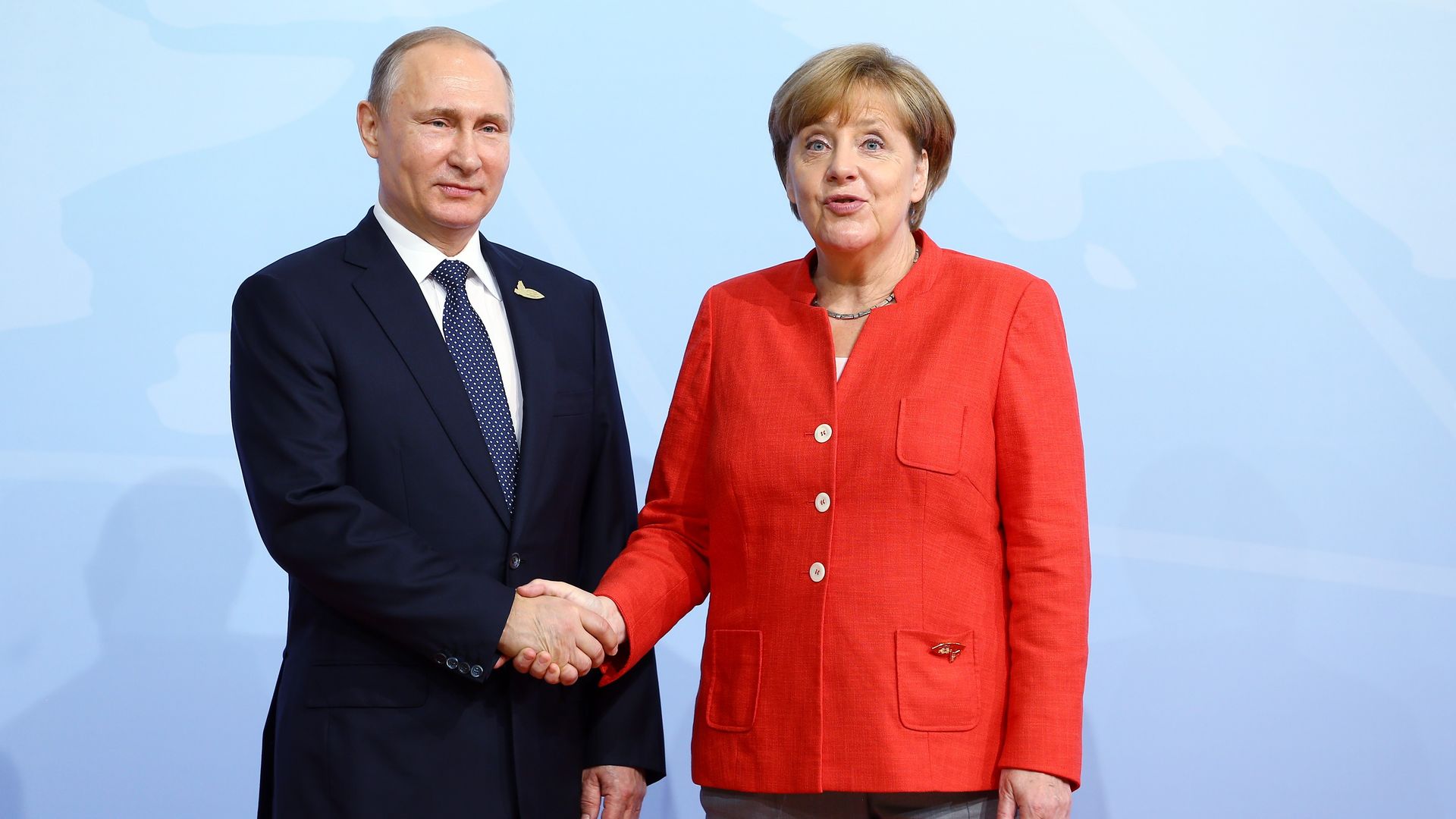 The polarized state of U.S. politics extends to foreign leaders, according to new data from Gallup. German Chancellor Angela Merkel, for example, has widespread approval among Democrats, but just a 27% favorable rate among Republicans — on par with Russian President Vladimir Putin.
Between the lines: Merkel's approval with both parties would likely be higher, but for the fact that 25% of Americans said they'd never heard of her, while 10% said they had no opinion.
The never heard/no opinion scores for Israel's Benjamin Netanyahu (35%), the U.K.'s Theresa May (33%) and Canada's Justin Trudeau (28%) are also far higher than those of two key adversaries: Putin (11%) and North Korea's Kim Jong-un (10%).
By the numbers (% favorable):
Putin: 13%. Republicans 27%, Democrats 4%.
Kim: 6%. Republicans 8%, Democrats 2%.
Merkel: 39%. Republicans 27%, Democrats 53%.
Trudeau: 48%. Republicans 30%, Democrats 67%.
May: 46%. Republicans 48%, Democrats 54%.
Netanyahu: 37%. Republicans 64%, Democrats 17%.
Worth noting: Putin's approval ratings among Americans were as high as 41% in the early 2000s, when relations with then-president George W. Bush were relatively warm.
Go deeper