Medicaid's slow and steady progress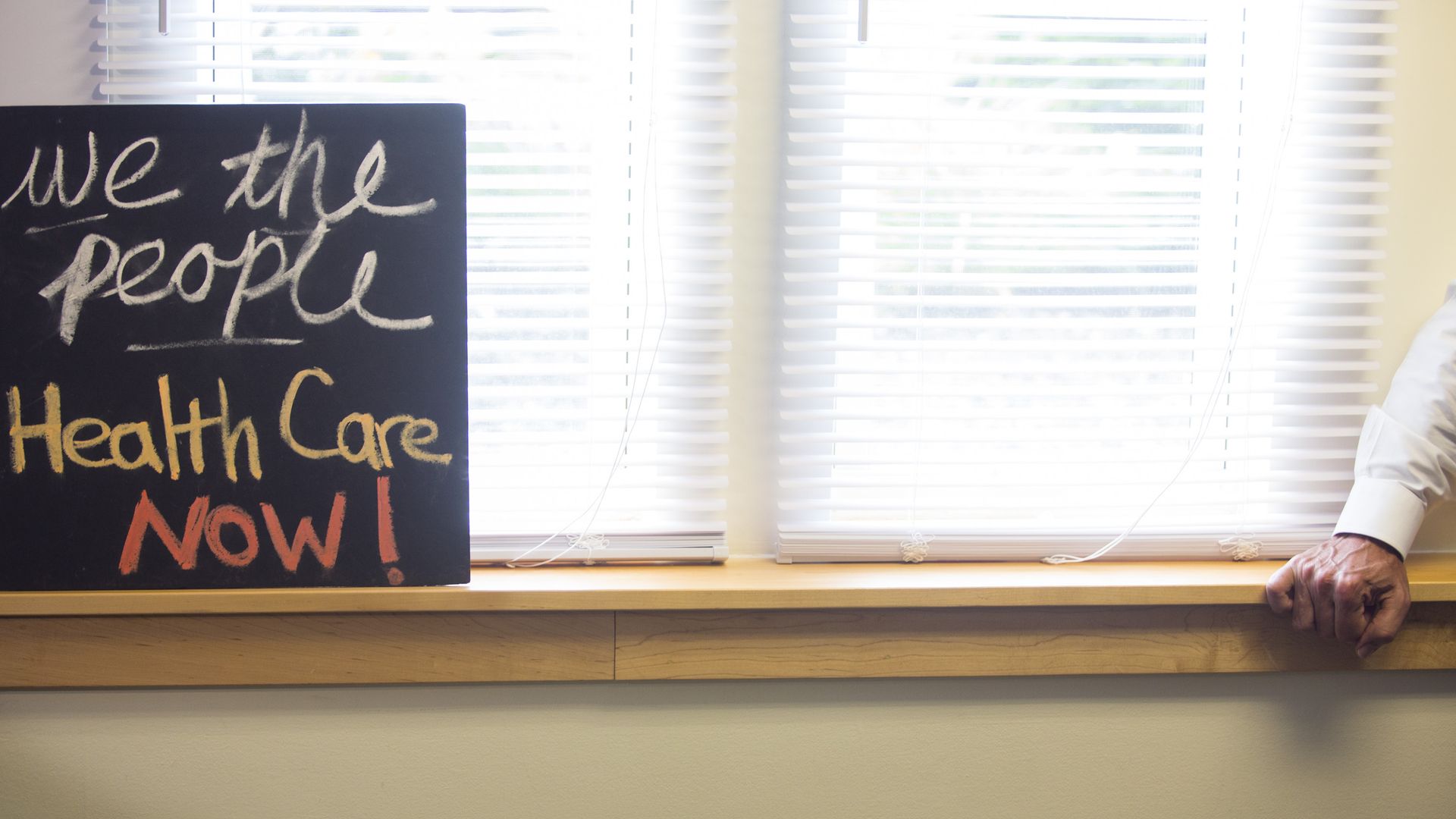 The Affordable Care Act has turned out to be remarkably durable, despite years of sustained political attacks and self-inflicted wounds — and that's especially true of its expansion of Medicaid.
Why it matters: Expansion is inching forward even in the deep red states that have so far been the biggest holdouts.
Nebraska's secretary of state has said he expects to certify this week that the expansion will be on the ballot this November, per AP.
It would be the third state with an expansion initiative on the ballot this year, along with Utah and Idaho. Montana voters will also decide whether to keep their states's expansion going past 2019.
If all of those initiatives pass — which, of course, isn't guaranteed — then a total of 37 states will have adopted the expansion.
Medicaid advocates are fighting — and winning — on several fronts.
Virginia expanded Medicaid just this year, through the normal legislative process after Democrats made significant gains in the state.
Advocates have picked their spots on ballot initiatives, eschewing expensive states with arduous rules and focusing on smaller states where they have a real shot at victory.
And in the courts, advocates have had some preliminary success in slowing down a push by GOP governors and the Trump administration to impose work requirements that would roll back expansion coverage.
A federal judge in Washington, D.C., blocked Kentucky's work requirements from taking effect earlier this summer, and a lawsuit filed last week challenges similar rules in Arkansas.
Gov. Matt Bevin had countersued the Kentuckians who sued to block his version of work requirements. A judge dismissed his suityesterday — which isn't a surprise, but is still good news for expansion advocates.
The bottom line: The federal government still pays for the majority of expansion coverage, and that's an attractive deal even for a lot of Republican governors. And though work requirements could significantly roll back those coverage gains, they'll have to get through the courts first.
Go deeper