D.C. archbishop faces anger after explosive abuse report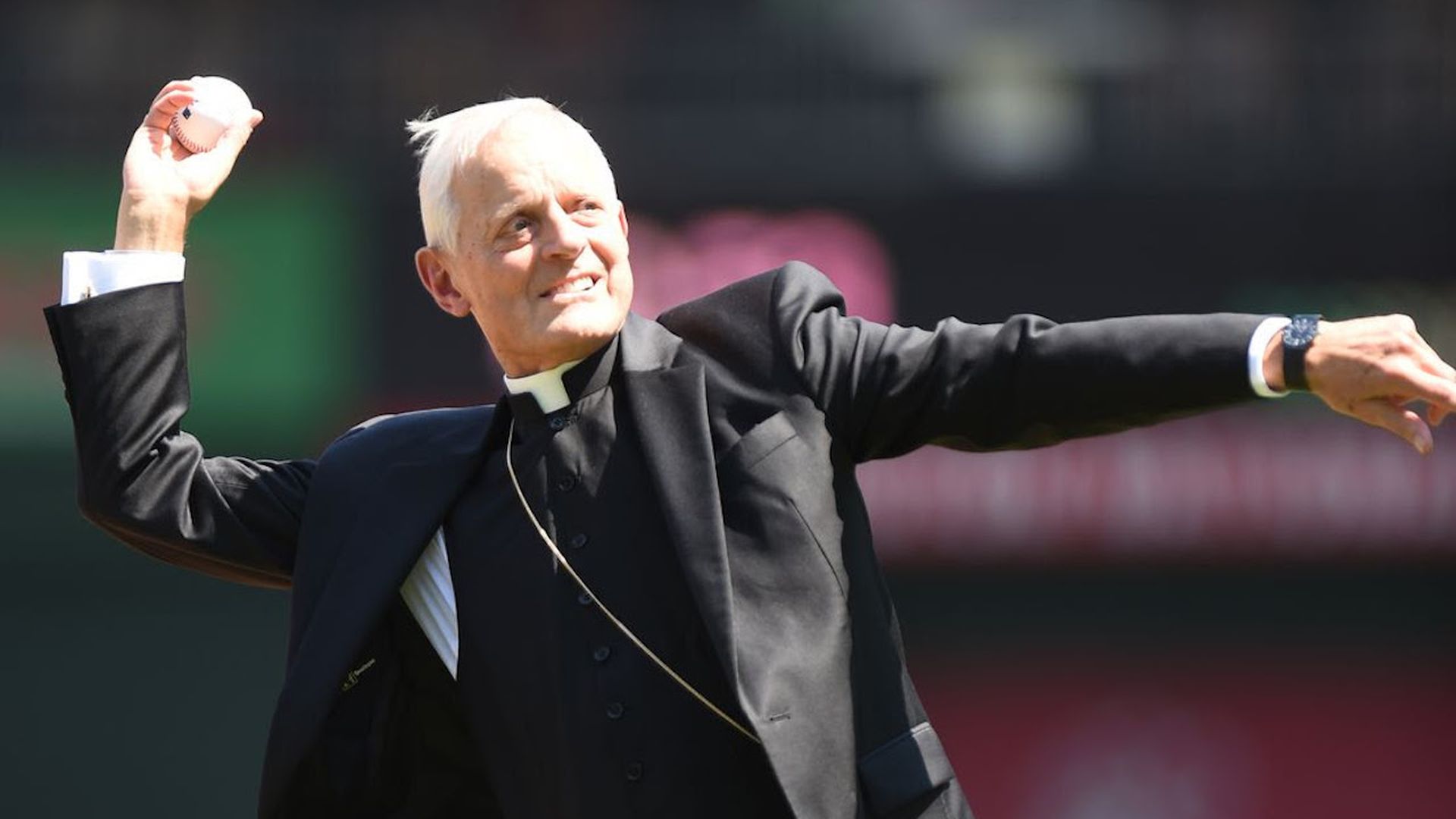 In the week since a Pennsylvania grand jury reported on child sex abuse by Catholic priests, the reputation of Cardinal Donald Wuerl, the Archbishop of Washington, has taken a brutal hit, the WashPost's Michelle Boorstein reports.
Why it matters: "Wuerl, an outwardly mild priest and meticulous manager, ... has become ... the face of a ballooning crisis in the Catholic Church."
"Wuerl's upcoming book has been canceled by the publisher, he abruptly pulled out of his role as keynote speaker at a major global meeting in Ireland, and officials are considering taking his name off a high school in his hometown of Pittsburgh."
"On Monday, a vandal got ahead of them — covering his name in red spray paint."
Be smart: "[U]nlike the quiet protests and longings for change of past decades, Catholics in 2018 are demanding accountability — and fast."
Go deeper: Pope Francis' historic letter.
Go deeper