Blues plans reap cash from tax law, lighter medical claims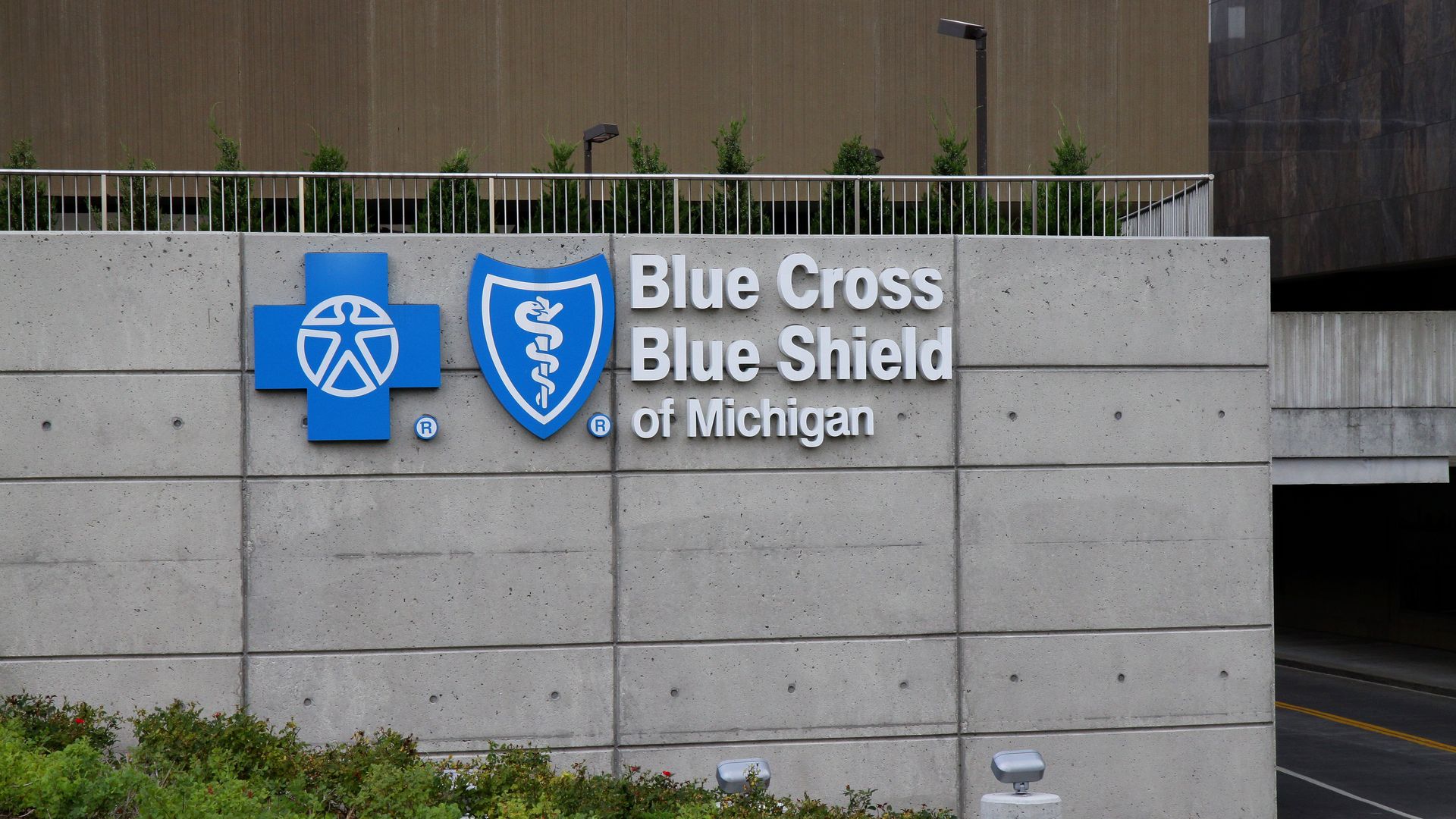 Blue Cross Blue Shield plans have collected billions of dollars in profit in the first six months of this year, putting 2018 on track to be one of the most lucrative years for the Blues since the Affordable Care Act marketplaces went live in 2014.
The big picture: Premiums have vastly outpaced the claims that the health insurers had to pay out to hospitals and doctors. But the Blues also have benefited from the Republican law that cut corporate taxes — with several companies incurring no federal taxes or even getting rebates.
By the numbers: Axios reviewed the financial statements of 25 Blue Cross Blue Shield affiliates, which have a lot of negotiating and brand power in their respective states. Outside of Anthem and Highmark Health, the documents only factor in what the Blues companies made from fully insured health plans, and not what they made in administrative fees from self-insured employers.
Cumulatively, those Blues insurers made $8.6 billion in profit during the first six months of this year — a 42% increase from the same period in 2017.
The ACA's individual marketplaces remain profitable for nearly every Blues insurer.
Health Care Service Corp., the Chicago-based parent of Blue Cross Blue Shield insurers in five states, had the highest six-month net profit, at more than $2.9 billion.
HCSC did not incur any federal tax liability, and instead registered $833 million in tax credits as income since the start of this year. Update: The company said it "will/have receive(d) benefits as a result of the new tax laws" and argued the "seasonality in our business...causes earnings to be weighted toward the first half of the year."
Other Blues plans similarly paid either no corporate taxes or got refunds. Blue Cross Blue Shield of Michigan recorded a $156 million tax gift in the first half of 2018 thanks to the tax law's repeal of the corporate alternative minimum tax. AMT credits "are being reported as statutory income and will be reported this way through 2021," a spokeswoman said.
Between the lines: These data suggest the Blues have raised premiums well beyond what they thought they'd ultimately pay to providers, and the tax law will be a boon for them for years to come.
The big question: Given their huge cash flows, how will Blues plans handle premiums for 2019?
Go deeper