Report: Trump complained about Fed hiking rates at GOP fundraiser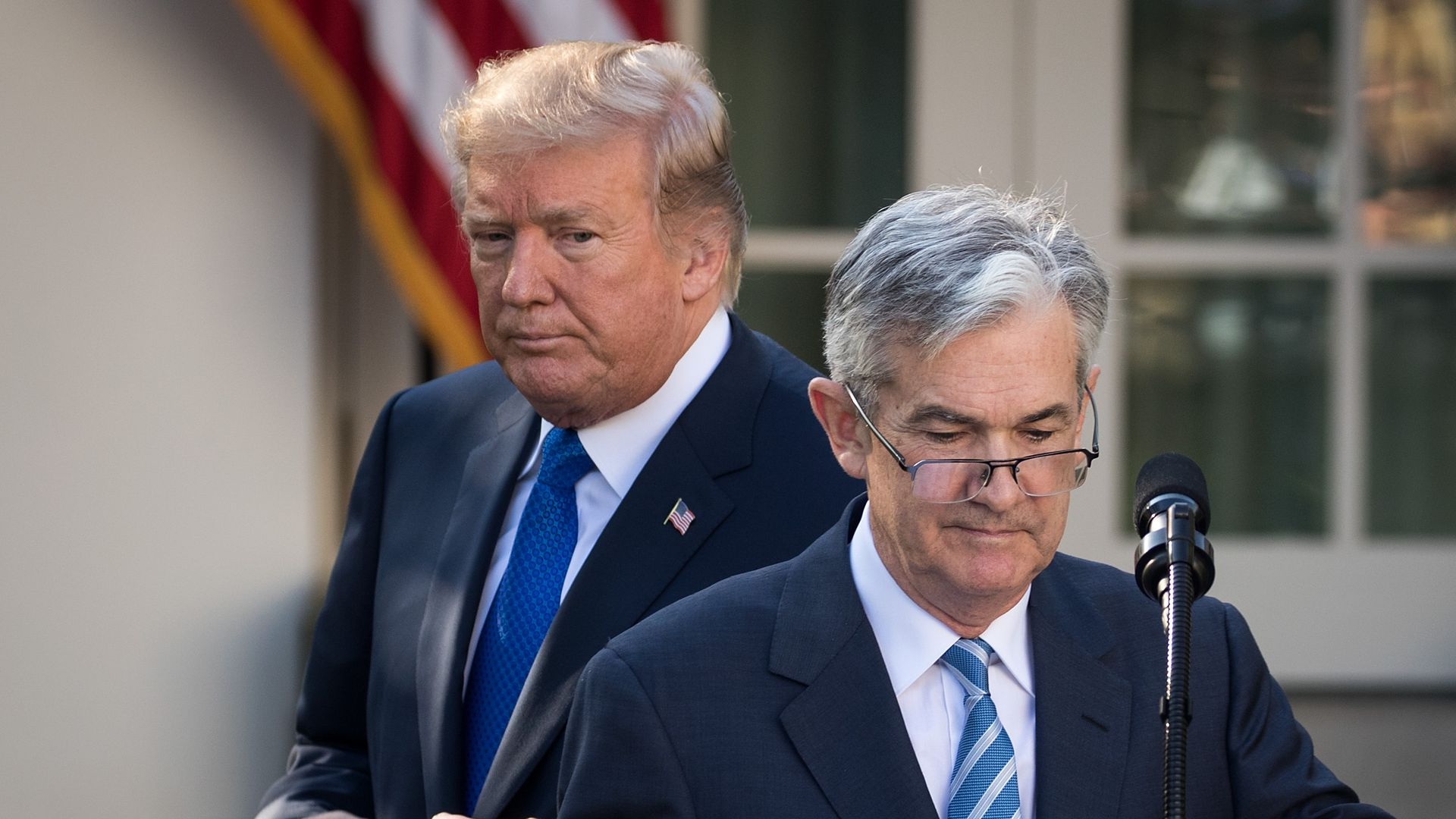 At a Republican fundraiser in the Hamptons on Friday, President Trump complained about the Federal Reserve raising interest rates, claiming that he expected chairman Jerome Powell to keep rates low when he selected him as his nominee, Bloomberg reports.
Why it matters: Trump publicly complained about the Fed in an interview with CNBC last month, a move that drew criticism for blurring the line that separates the Federal Reserve from the presidency. Per Axios' Dan Primack, this could be Trump's way of setting up a scapegoat in the event that the economy turns south.
Go deeper