Trump hits Fed Chair Jerome Powell for rate hikes, again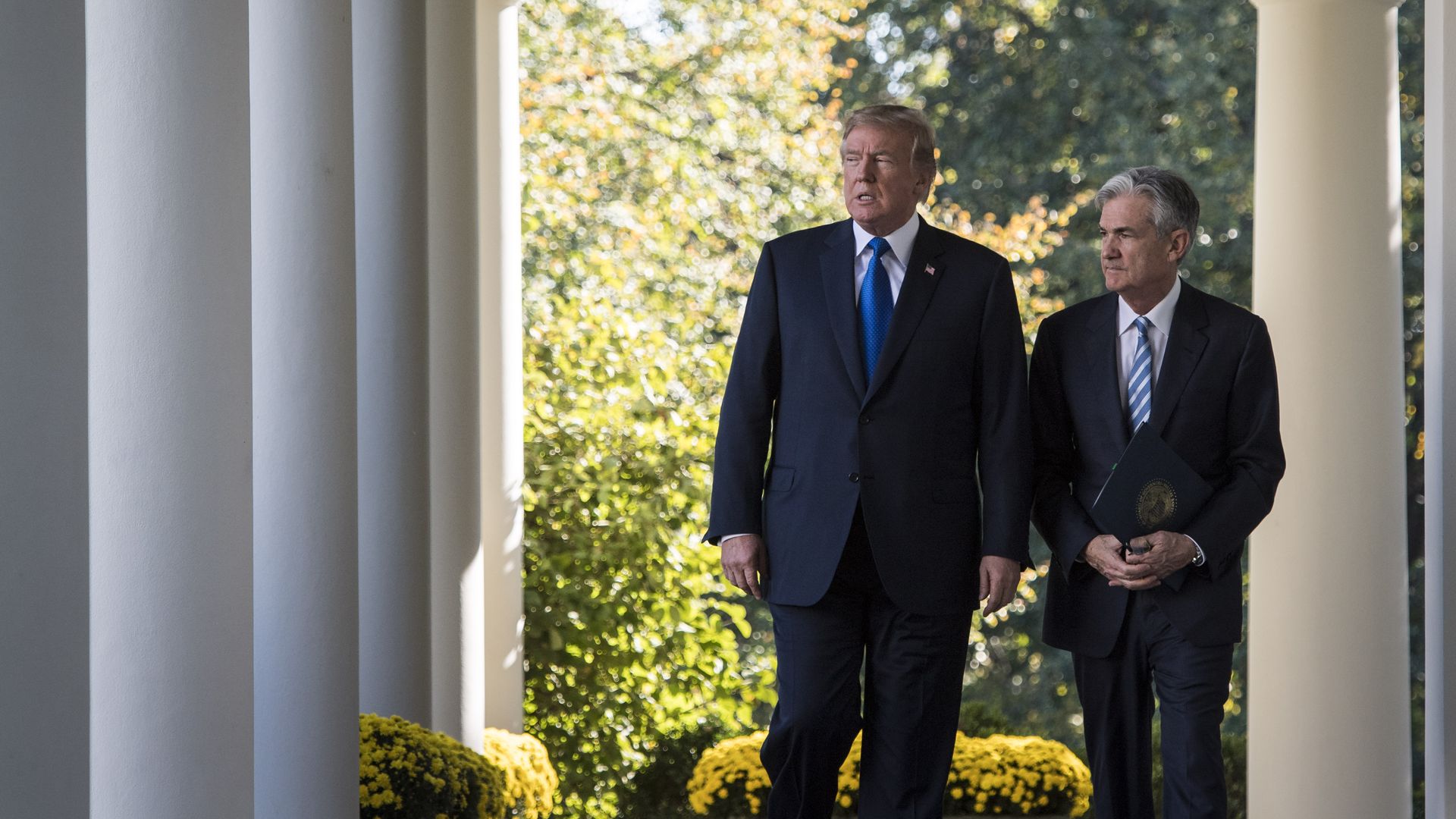 President Trump is complaining again about the Federal Reserve raising interest rates, telling Reuters today that he's "not thrilled" with the Chairman of the Federal Reserve Jerome Powell, adding that he should be "given some help by the Fed."
Why it matters: Despite the pushback he's received for publicly speaking out about the independent government agency, Trump has continued to break a longtime norm of presidents not commenting on monetary policy. On Friday, Trump privately critiqued Powell, his pick to succeed Janet Yellen in 2017, at a GOP fundraiser in the Hamptons, per Bloomberg, and in July he told CNBC that he didn't like watching interest rates go up.
Between the lines: As Axios' Dan Primack notes, Trump's repeated digs at the Fed could be his way of setting up a scapegoat in the event that the economy turns south.
Be Smart: The Fed raised interest rates twice this year, and has suggested there could be two more hikes before the end of 2018. But if officials decide not to raise rates, there could be questions about whether Trump's comments had any influence on the central bank's decision.
Alternatively, former Fed official Narayana Kocherlakota told Bloomberg last month that it is more likely that the Fed will go ahead with its plans "just to show they are not being influenced by the White House in any way."
Go deeper: Trump complained about Fed hiking rates at GOP fundraiser
Go deeper