Pope Francis addresses Pennsylvania abuse report in letter to Catholics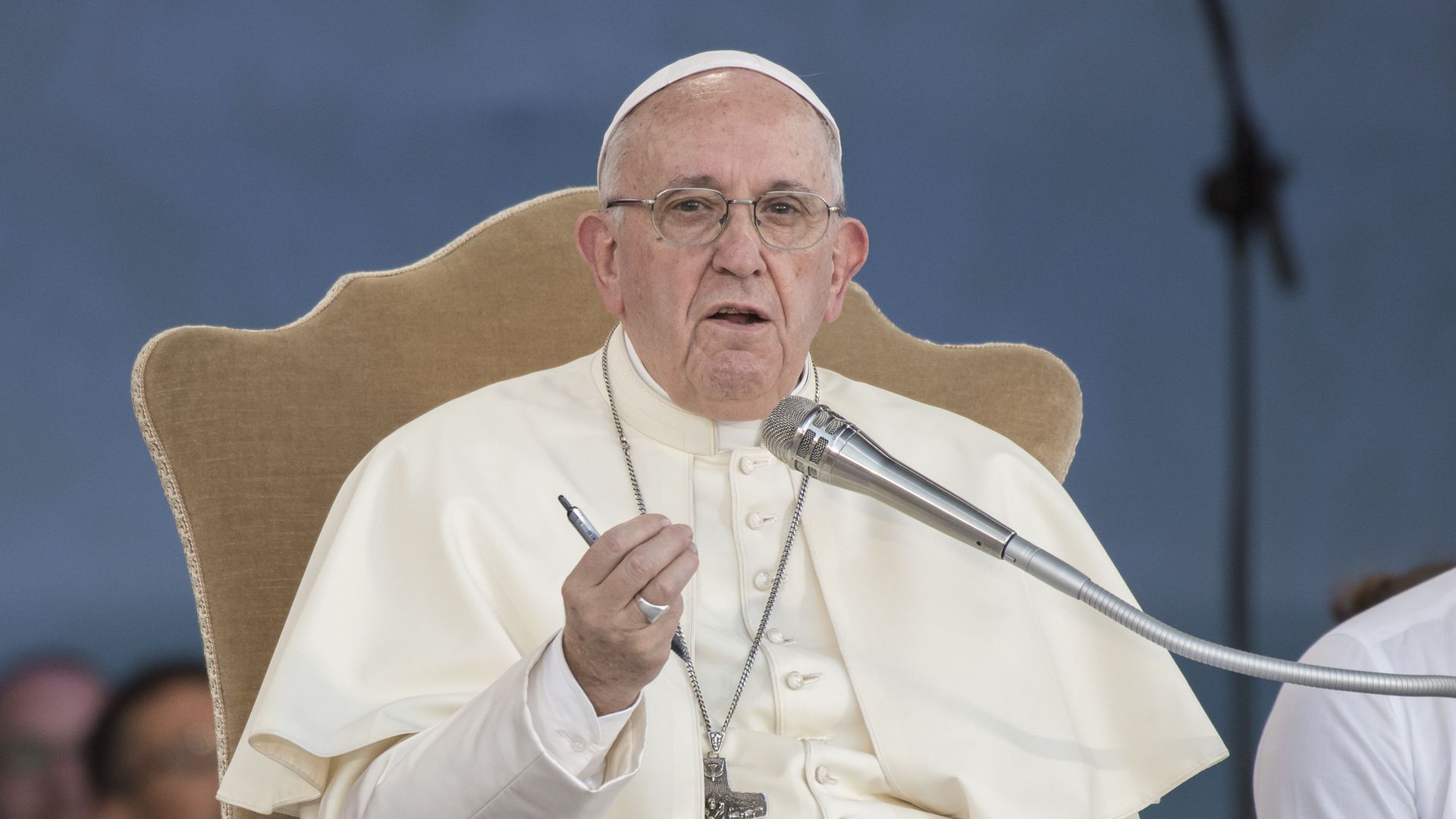 Pope Francis addressed "the abuse of power and the abuse of conscience" in a letter to Catholics worldwide, condemning the Church's failures in the wake of its ongoing sexual abuse scandal.
"With shame and repentance, we acknowledge as an ecclesial community that we were not where we should have been, that we did not act in a timely manner, realizing the magnitude and the gravity of the damage done to so many lives. We showed no care for the little ones; we abandoned them."
The big picture: The pope's letter comes after a shocking Pennsylvania grand jury report released last week detailed systemic, decades-long sexual abuse of minors by hundreds of priests in the state.
Go deeper