Court rejects Kentucky governor's Medicaid lawsuit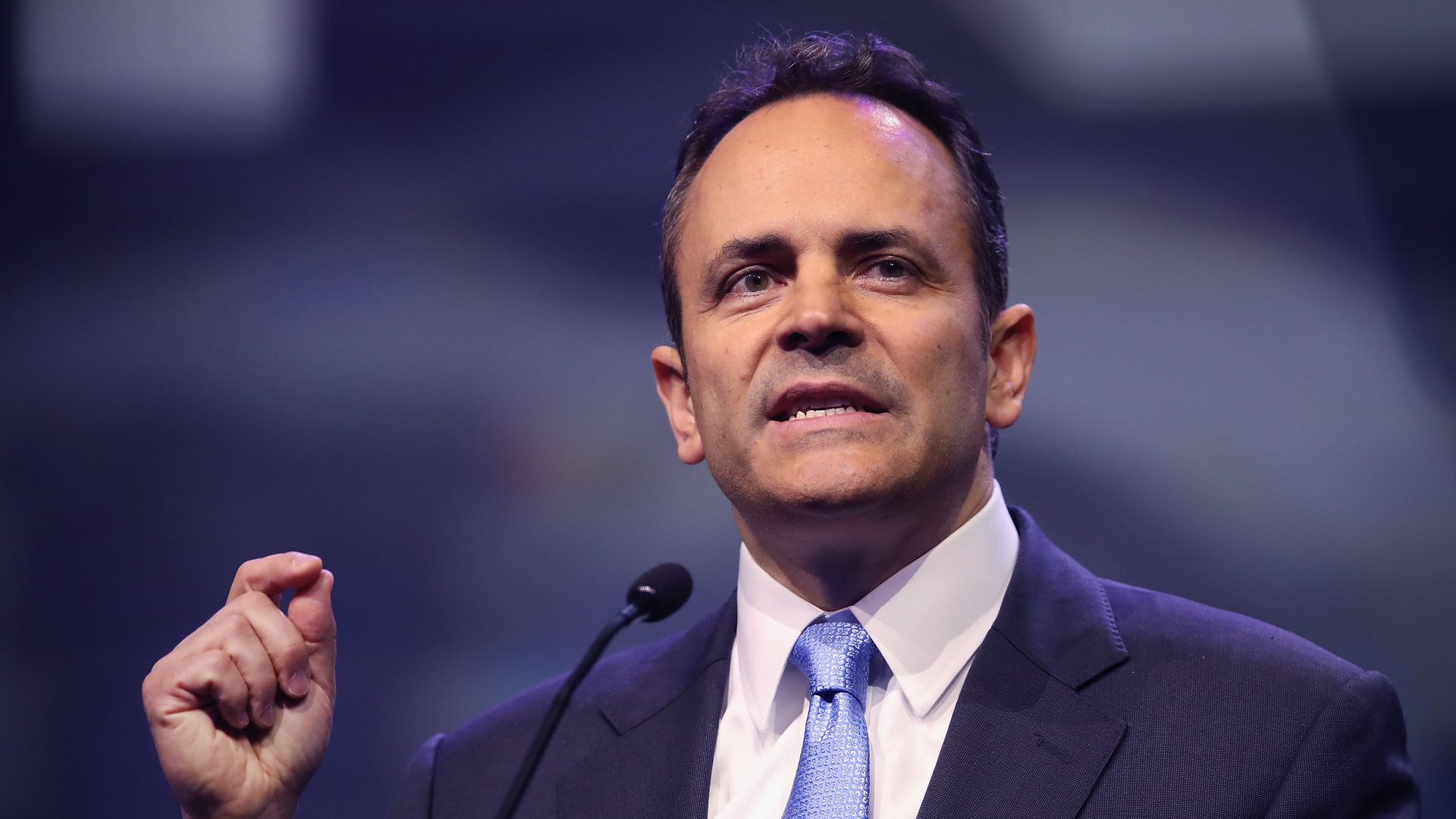 Kentucky Gov. Matt Bevin cannot sue the Kentuckians who are trying to stop him from adding work requirements to the state's Medicaid program, a federal court said today.
The big picture: Bevin's latest loss is not a surprise. But it compounds the setback of an earlier ruling, from a separate court, against his proposed work requirements.
The intrigue: A group of 16 Kentuckians sued the federal Health and Human Services Department for approving Kentucky's plan for work requirements, saying it violates Medicaid's stated purpose.
They won the first round of that challenge. A judge in Washington, D.C. blocked Kentucky's rules from taking effect at the end of June.
In addition to intervening in that case, Bevin also took the unusual step of countersuing those same constituents.
A federal court in Kentucky dismissed Bevin's countersuit today.
Between the lines: Bevin's countersuit was always a long shot, but if had worked, it could have moved the dispute over work requirements into a more conservative court. The litigation will instead remain before Judge James Boasberg — the judge who blocked the new rules earlier this summer.
Go deeper