Mark Warner files measure to prevent Trump from revoking security clearances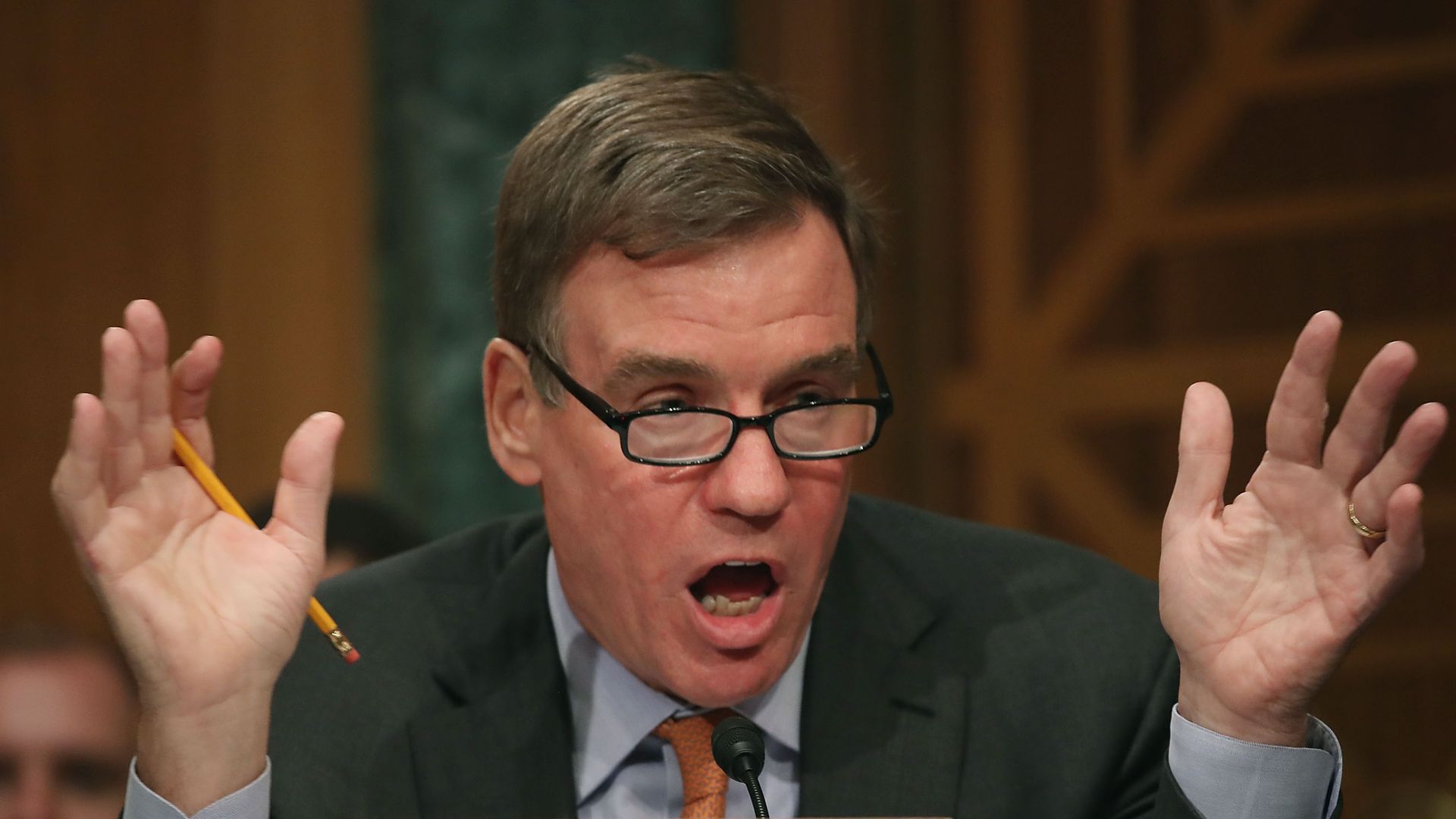 Sen. Mark Warner, the top Democrat on the Senate Intelligence Committee, introduced an amendment to the defense appropriations bill Monday to prevent President Trump from revoking security clearances for political reasons.
"President Trump is setting an extremely dangerous precedent. He's using the powers of his office in an attempt to intimidate and silence his opponents, and he is politicizing a process that is, by design, supposed to be non-partisan and apolitical."
— Sen. Warner
Timing: This comes after Trump has received intense backlash from the intelligence community over his decision to revoke former CIA Director John Brennan's clearance.
Go deeper