First look: Pentagon, State alumni join Brennan clearance outcry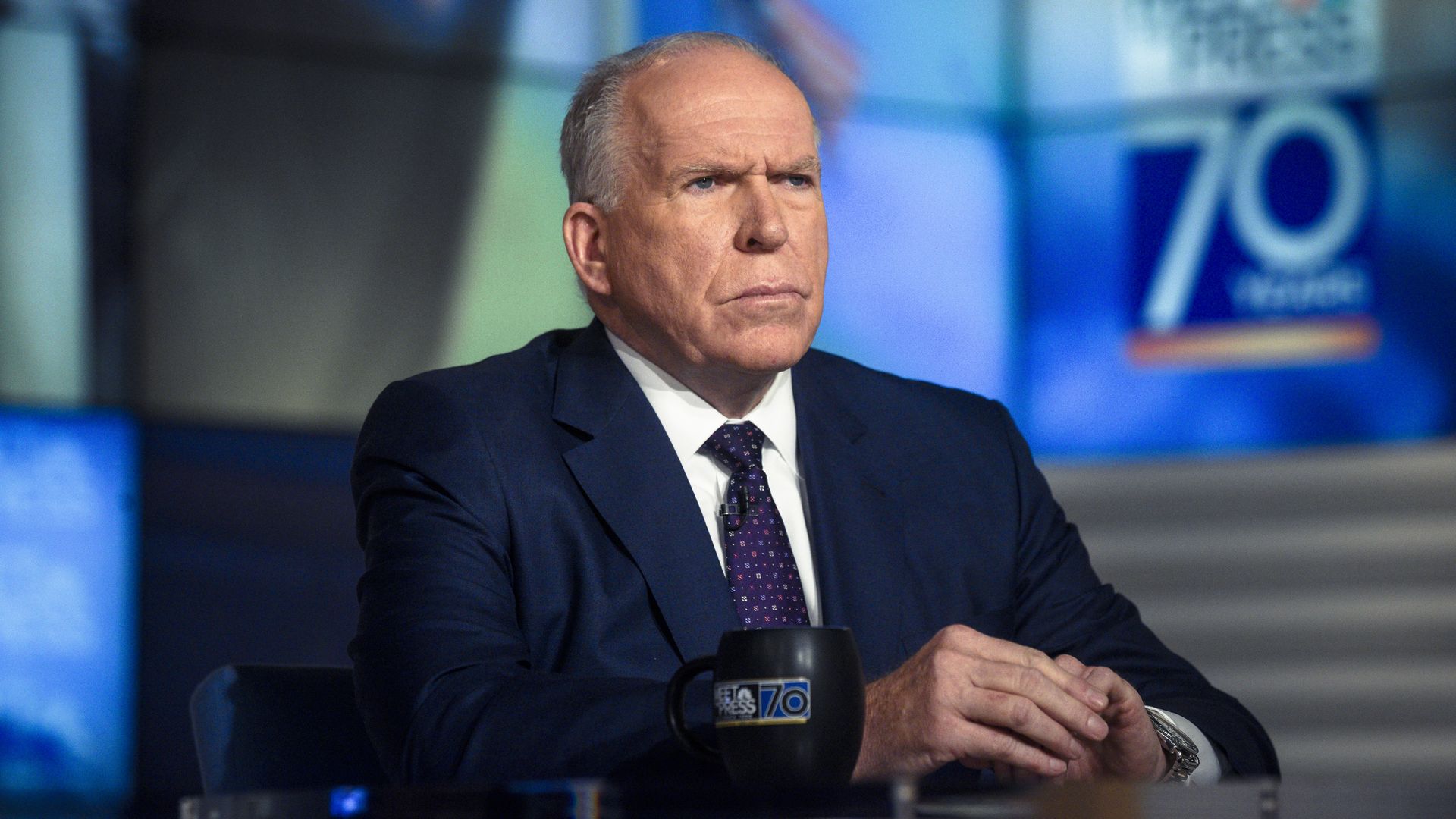 With a third star-studded letter, more than 175 additional alumni of top national security jobs are joining the bipartisan outcry against President Trump's stripping of former CIA Director John Brennan's security clearance.
Who's in ... An organizer tells me: "This third statement includes career officials — from Nick Rasmussen, former Director of NCTC, to Bill Burns, former Deputy Secretary of State, to Doug Wise, former Deputy Director of DIA, to political folks from both sides of the aisle — including Tony Lake, former National Security Advisor and Sean O'Keefe, former Secretary of the Navy and NASA Administrator as well as more than 10 former U.S. Ambassadors and more than 20 former U.S. Attorneys."
Michael Morell — former CIA acting director, and host of the CBS News "Intelligence Matters" podcast — tells me Trump's approach has backfired:
"People are essentially saying to the president: 'We will not be intimidated by you. For those of us who have been speaking up, we will continue to. And if we haven't been, we're going to start speaking up.'"
"This is a great example of democracy — exactly what all these folks who signed the letters spent their lives defending."
Go deeper