Updated Aug 20, 2018 -

World
In Europe, fears loom that the U.S. is seeking regime collapse in Iran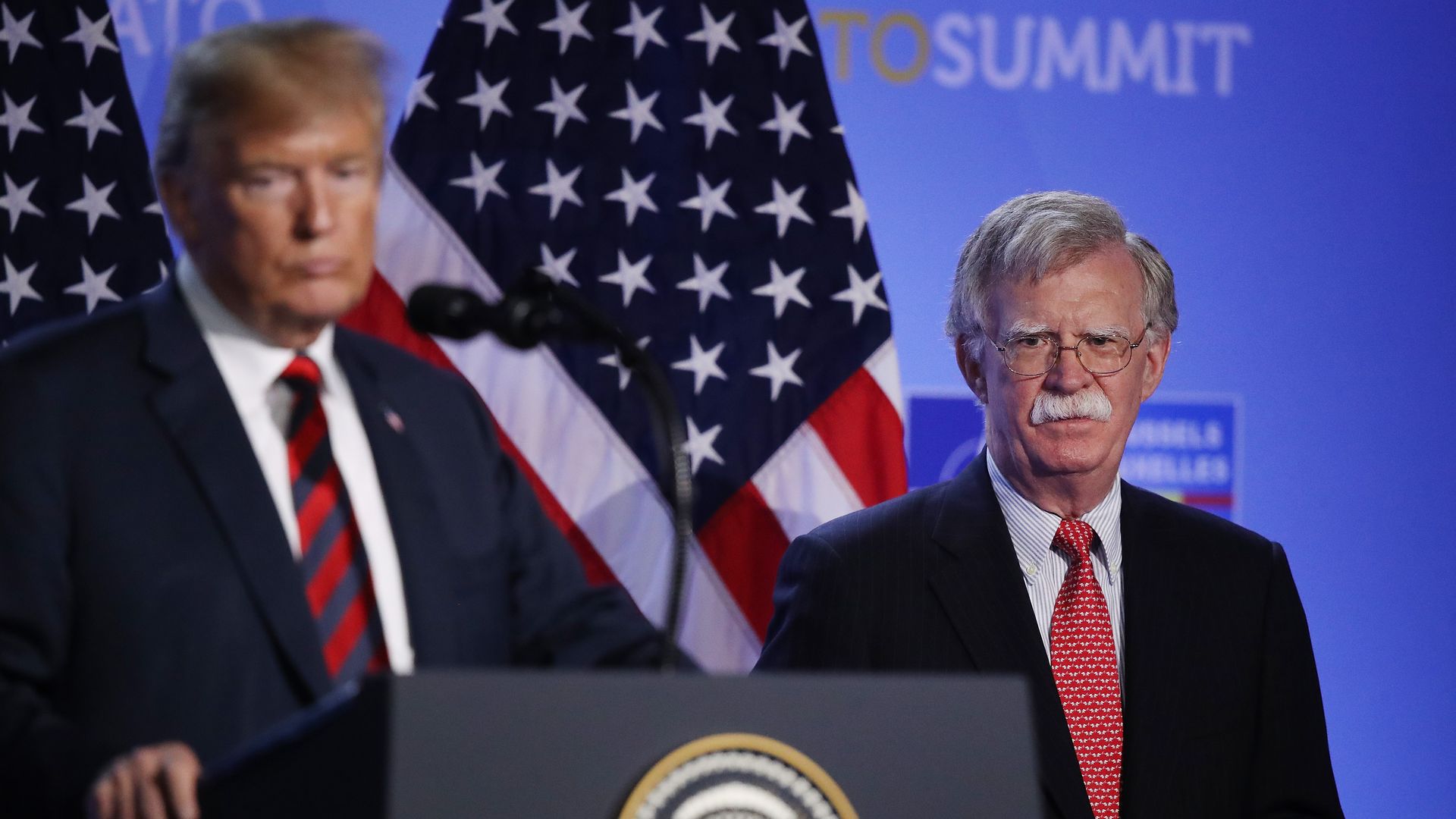 European analysts and diplomats alike are increasingly concerned that the Trump administration might be pursuing a policy of destabilizing Iran. The administration's abrogation of the Iran nuclear deal, new economic sanctions and explicit encouragement of continued protests in Iran have contributed to the ongoing unrest there, which has begun to seem a goal in itself.
The big picture: The combination of Secretary of State Pompeo's demands and the massive sanctions have left Iran with no ability to negotiate. And since Trump likely isn't seeking military confrontation with Iran (despite his bombastic rhetoric) or Iraq-style regime change, many in Europe are worried that Washington's policy might be geared toward a third scenario: regime collapse.
Several factors may be driving the Trump administration in this direction. On the one hand, U.S. regional allies — Israel, Saudi Arabia and the UAE — have consistently pushed the U.S. to recommit its military resources to the region in order to curb Iran's regional rise. On the other, Trump seems intent on avoiding the costs that would attend a major war or the nation-building efforts entailed in regime change.
To its proponents in the administration, chiefly John Bolton, regime collapse would achieve the same end result as war or regime change, but without the costs: Rather than bear responsibility for "the day after" in Iran, the U.S. could simply let the country deteriorate. In turn, the collapse would preclude Iran from projecting power in the region, shifting the balance in favor of Israel, Saudi Arabia and the UAE.
Of course, instability in Iran would likely result in displaced people across the region, but this is of little concern to the Trump administration. Nor would it appear to be much of a concern to Israel, Saudi Arabia or the UAE, which seem to believe that they would be largely insulated from refugee flows from Iran, much as they have been from those from Syria.
The bottom line: For Europe, however, and for the rest of the Middle East, Iranian instability would be a major security threat. As long as Trump's Iran policy continues along this trajectory, Europeans will continue sounding the alarm.
Trita Parsi is the founder of the National Iranian American Council and the author of "Losing an Enemy: Obama, Iran and the Triumph of Diplomacy."
Go deeper