Hospital mergers don't really lower some costs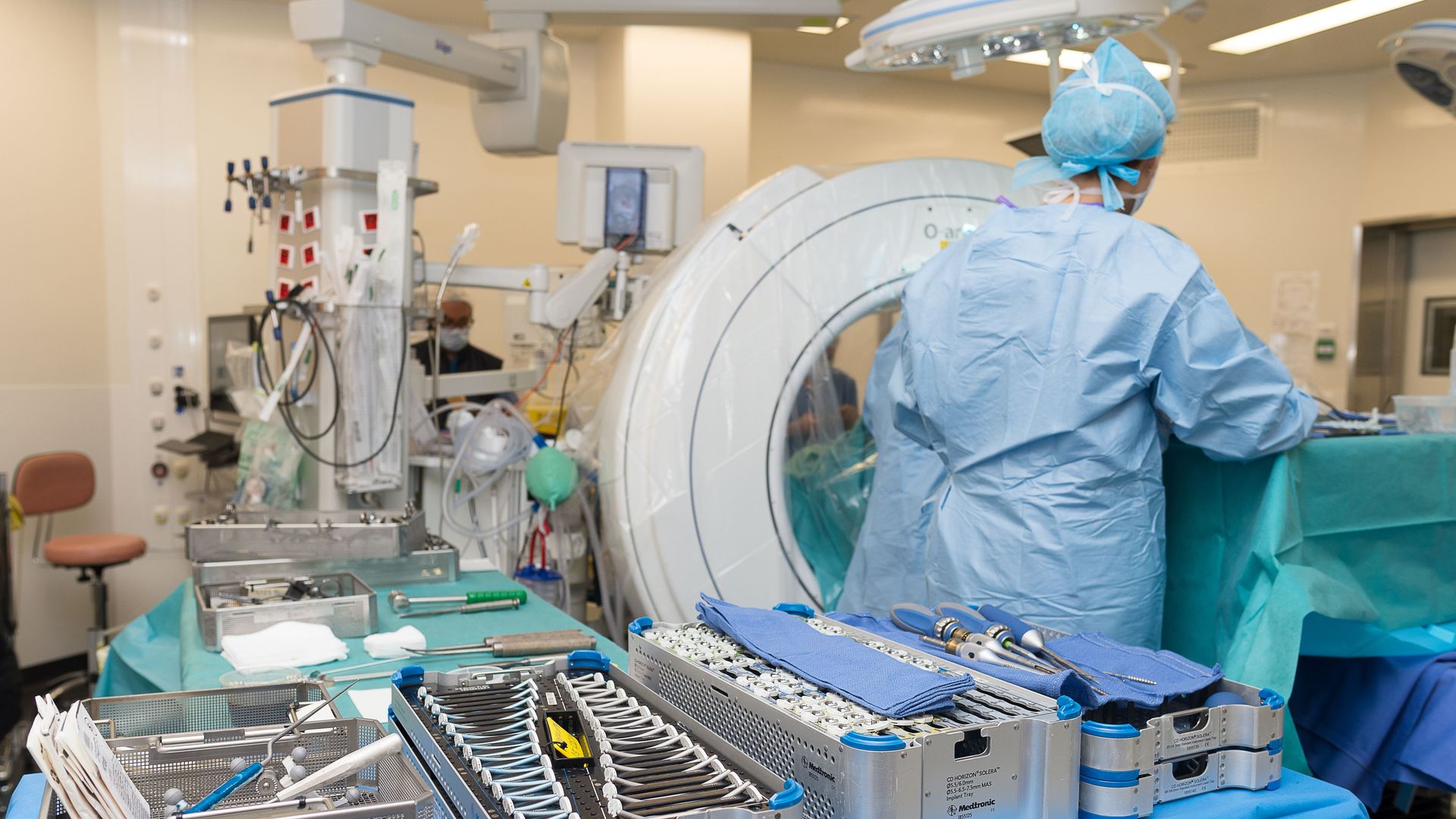 New research shows hospitals aren't saving a lot of money on routine expenses — such as surgical staples, stents and implants — after they merge with or acquire other hospitals.
Why it matters: Lowering costs is one of the primary justifications hospitals give for consolidating, but this developing research indicates that argument doesn't carry a lot of weight.
By the numbers: Hospitals that were acquired in the past several years saved an average of 1.5% annually on supplies, devices and other equipment, according to the study. That equates to just a fraction of the savings that hospitals touted as a benefit of their mergers.
Hospitals have argued bigger systems will have more negotiating power for the things they have to buy, which will lower costs overall.
Most of the savings the study identified came from reduced prices for items like like spine and joint devices. But costs were not significantly lower across the board.
"We view this potential 'synergies on input cost' argument much more skeptically now than going into this study," said Matt Grennan, a health care management professor at the University of Pennsylvania and one of the authors of the study.
The American Hospital Association responded in a statement that it was reviewing the paper but argued that "regulatory barriers, including the anti-kickback law, limit the ability of hospitals to work with physicians to bring down purchasing costs further."
Go deeper