How contact lenses contribute to plastic pollution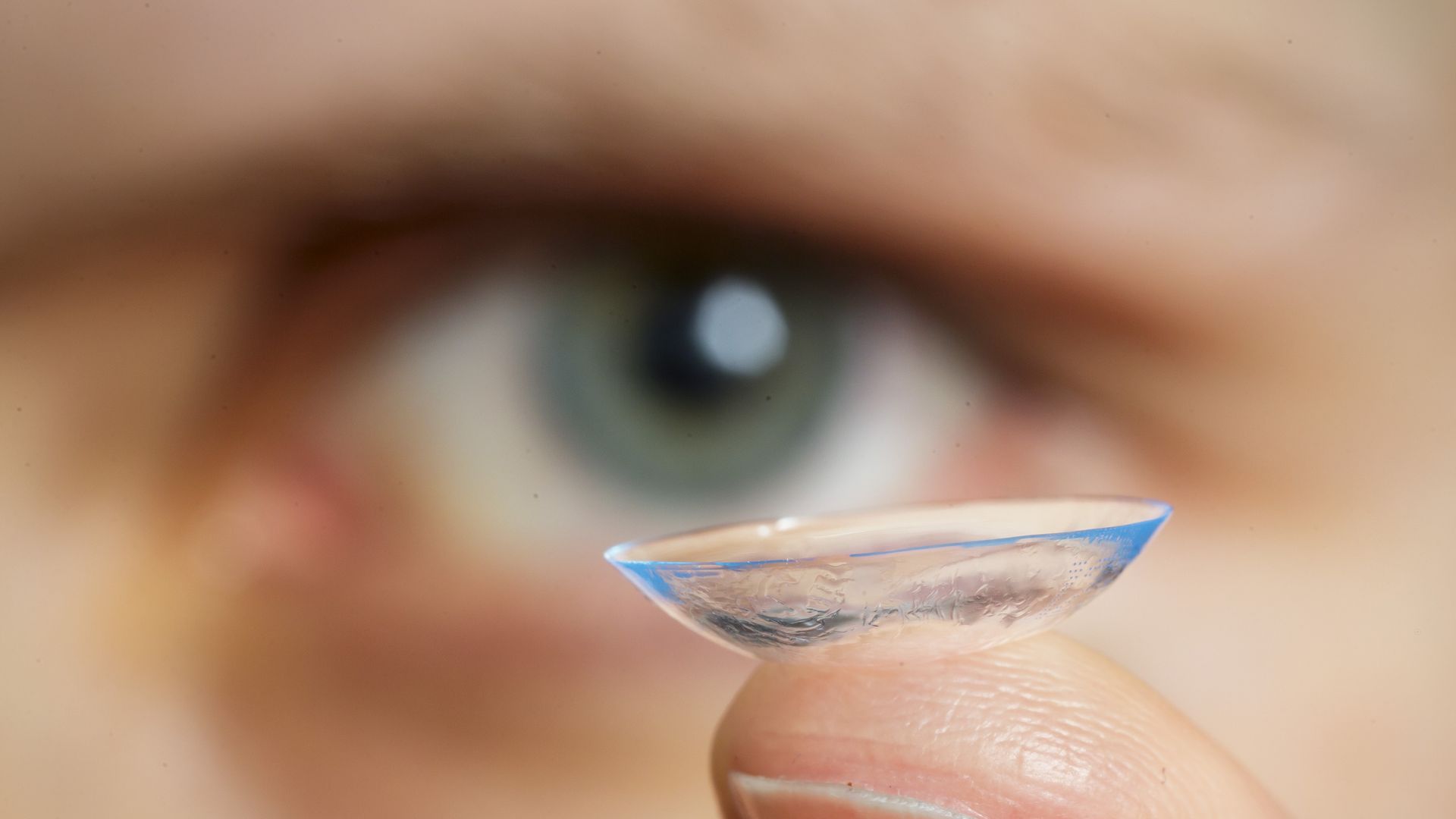 Billions of contact lenses get flushed down the drain every year in the U.S., and researchers from Arizona State University have discovered it takes more than a week for the lenses to even begin to disintegrate, according to research detailed in Scientific American.
Why it matters: Given that most lenses would not spend much longer than a week in a waste facility, the researchers estimate that as much as 50,000 pounds of lenses end up in sewage and up to about 28,000 pounds of that ends up in the dirt, where it could possibly carry contaminants.
The big picture: Contact lenses are still a relatively small problem, especially when looking at the eight million metric tons of plastic pollution that ends up in the oceans every year, according to SciAm. However, experts are increasingly focused on microplastics as a particularly ubiquitous and harmful part of the global plastics pollution problem.
Be smart: The complicating factor comes with contact lenses' absorption capabilities.
"I would be concerned that there would be more of an impact with these microplastics than with the other materials," Sherri Mason, a professor of chemistry at the State University of New York at Fredonia, told SciAm, "because of their ability to absorb various toxins in the environment, like pesticides and herbicides, and really hyper-concentrate these chemicals and move them into the food chain and up the food chain."
Behind the research: The research was presented at the American Chemical Society's annual meeting in Boston.
Charles Rolsky, the study's lead author, and other researchers calculated the number of lenses that end up in the sewage system based on the estimated 45 million Americans who wear contacts and the number of lenses sold every year by contact manufacturers.
They then tested how long it took for the lenses to begin to disintegrate once placed in wastewater treatment tanks.
They also conducted a survey to see the most common ways contact-wearers discard their lenses.
Yes, but...: The research discussed in SciAm has not been published in a peer reviewed journal, and the data it uses comes from U.S. users only. This means that it's possible the contribution of contact lenses to the world's microplastics pollution is significantly larger than suggested by this work alone.
In the Great Pacific Garbage Patch, a vast expanse of plastics trapped by ocean currents In the Central Pacific Ocean, microplastics comprise a majority of the plastics pollution, according to a recent study published in the journal Nature.
Microplastics account for just 8% of the total mass in the GPGP but 94% of the pieces, the study found.
Go deeper: Plastic straws play only minor role in global plastics pollution
Go deeper