CoinDesk's quietly profitable media business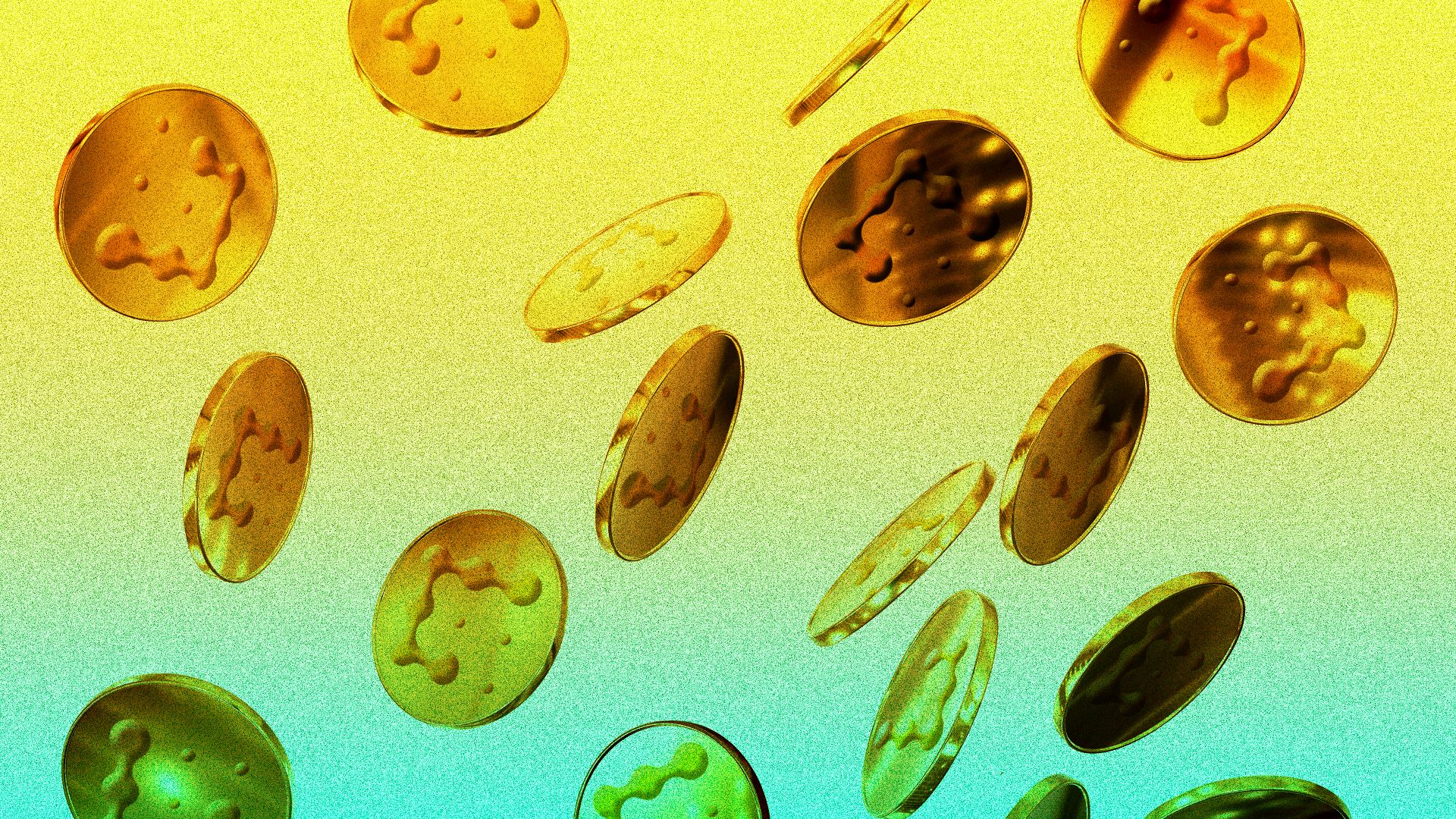 CoinDesk is the hottest digital media startup that most people haven't heard of, generating around $20 million in revenue through the first seven months of 2018. It's also profitable.
The bottom line: Less than three years ago the business was sold for just $500,000, but that was before cryptocurrencies and blockchain went mainstream.
CoinDesk was born in May 2013 as the brainchild of entrepreneur and investor Shakil Khan, who had been interested in bitcoin and wanted a simple site to track news and pricing data about the cryptocurrency.
"When we first launched CoinDesk, the goal was simply to supply the market with accurate and reliable information on digital currency," Khan tells Axios. "As the community increasingly looked to us for the latest industry developments and our perspective on them, building a media business around that based also on data and events felt very organic."
Three years later Khan sold the company for just $500,000 to Barry Silbert's Digital Currency Group (DCG). At the time it had 10 full-time employees, 700,000 monthly readers, and had raised just under $2 million in seed funding from investors like DCG, 500 Startups and Science Inc.
Its revenue has since grown tenfold, with a significant portion coming from an expanding events business. Its annual Consensus conference had 8,500 attendees in 2018, up from 625 in its 2015 debut.
Consensus has been criticized by Ethereum co-creator Vitalik Buterin (who also co-founded a different crypto-related publication in 2012) for being too expensive, and CoinDesk CEO Kevin Worth said he's working on ways to make it more accessible (while also arguing that many attendees pay much less than the price at the door).
CoinDesk's research arm, which grew out of its early bitcoin price reports, now also includes multiple reports and areas of focus.
Its news traffic, manned by a 25-person editorial staff, has grown to five million monthly unique visitors, according to Worth.
Last month it debuted a podcast called "Late Confirmation" with the University of Oxford as its initial sponsor, and CoinDesk also plans to premiere a live-streamed online video show this fall.
Yes, but: CoinDesk remains exposed to cryptocurrency's volatile cycles, including the recent fall in Bitcoin prices.
"Some of the traffic from [the Q4 2017] spike has dropped off as the market has cooled down, but a significant portion has remained as the growing interest level in the broader story about blockchain and crypto shows no signs of slowing down," Worth says.
Go deeper