Maryland crab houses hurt by Trump administration's visa changes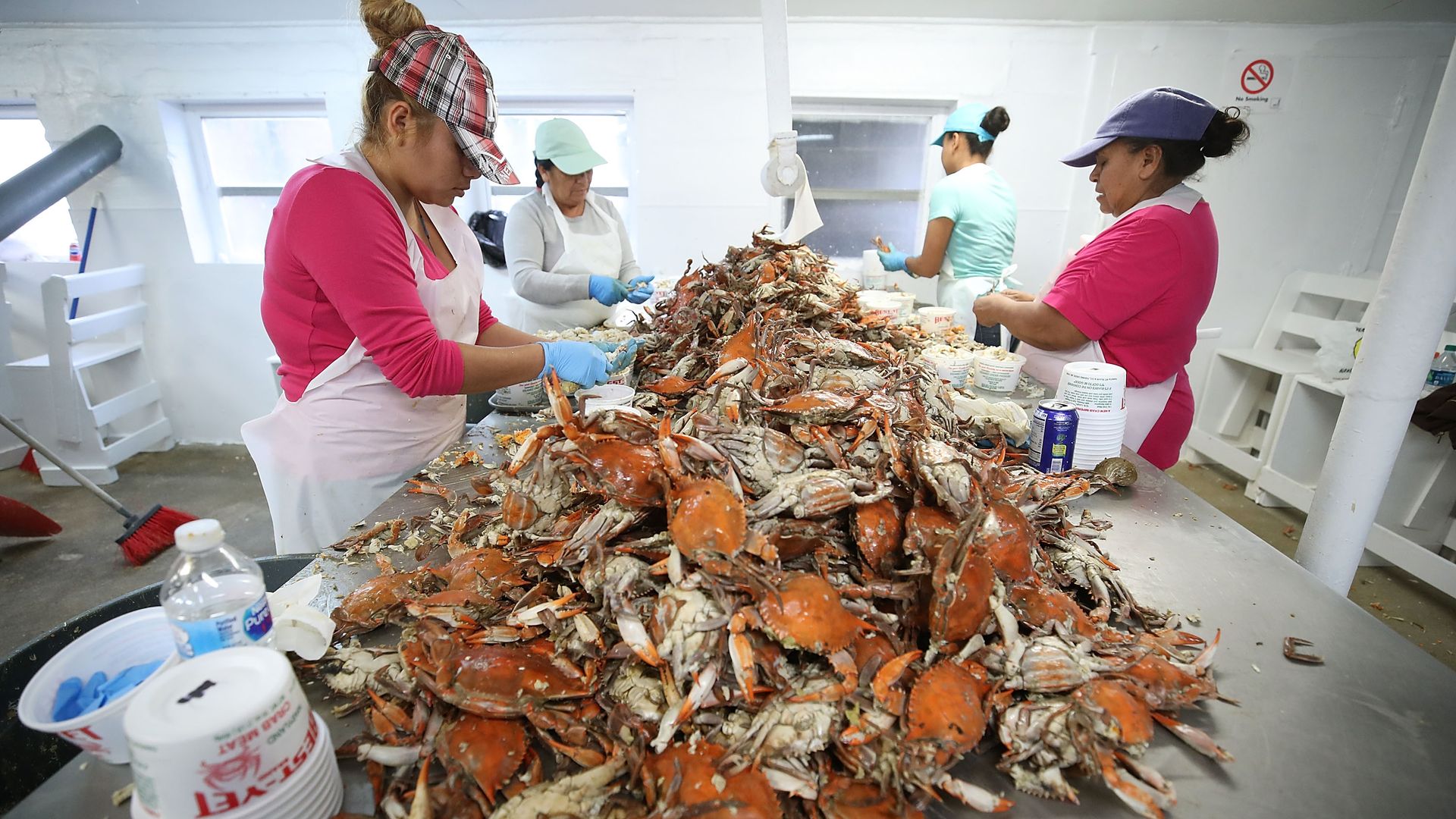 Changes to the seasonal H-2B visa program by the Trump administration have left crab houses in Maryland without seasonal crab pickers — a majority of whom are from Mexico — after few Americans responded to the unfilled openings, owners told The Washington Post.
The details: The administration's decision to change the H-2B system from first-come, first-served to a lottery forced many crab houses to lose out on their seasonal foreign workers, causing them to lose customers and profit as vendors turn to businesses with more reliable supply. A spokesman at the U.S. Citizenship and Immigration Services, which administers the H-2B program, told the Post that the agency has been "focused on ensuring the integrity of the immigration system and protecting the interests of U.S. workers."
Go deeper