A push for a battery leap to eliminate "blood cobalt"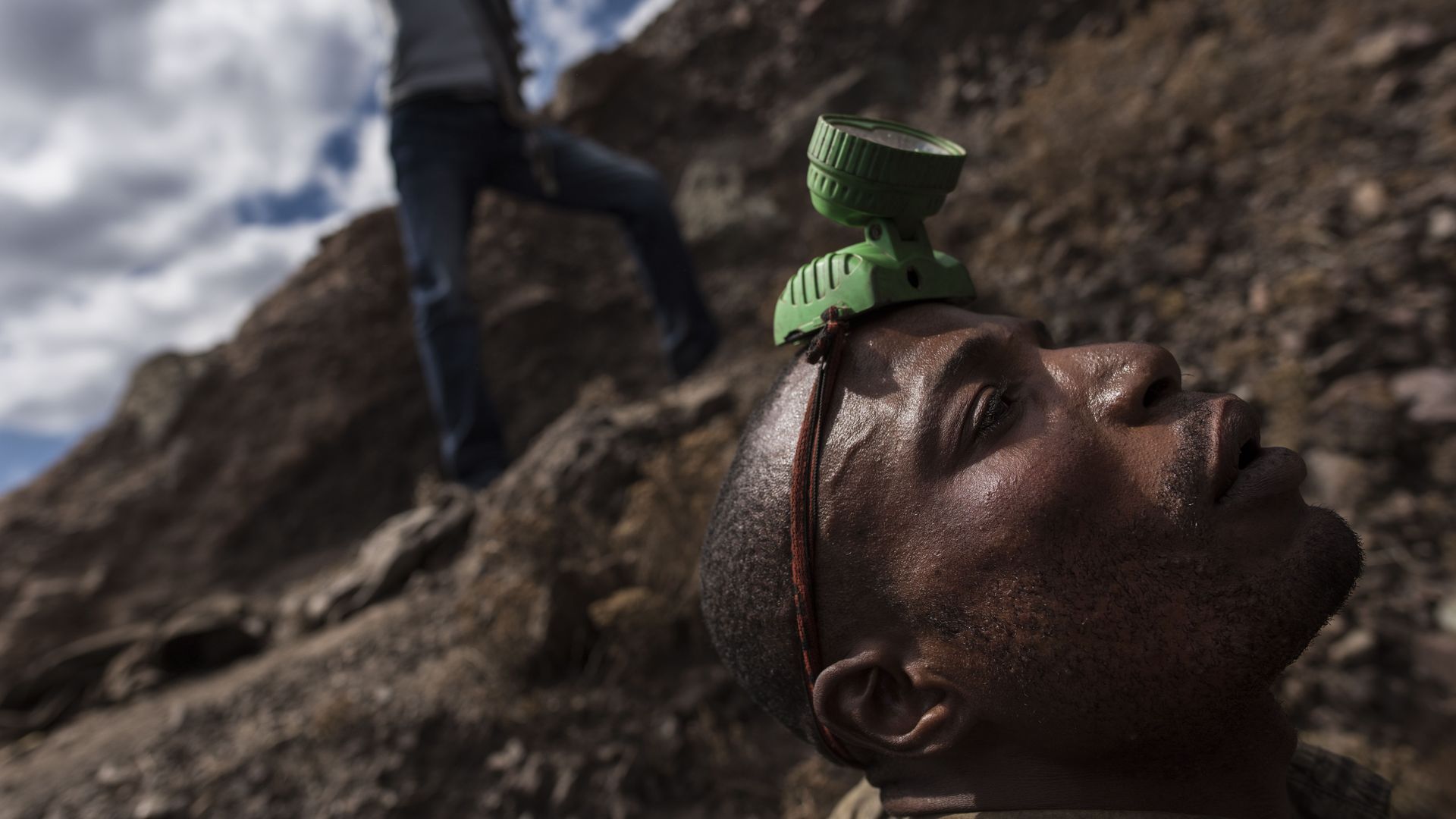 The U.S. government is funding a push to reinvent lithium-ion batteries so they contain little or no cobalt, an increasingly expensive metal found largely in the Democratic Republic of the Congo, where activists say workers often toil in inhumane conditions.
The big picture: Cobalt — contained in virtually every commercial lithium-ion battery on the planet — has unusual energy density and the ability to stabilize volatile electrochemistry. But its price has swung wildly given booming demand for electric cars in China, from Tesla, and elsewhere — in addition to electronic devices like smartphones.
By seeking to eliminate or seriously reduce the metal's use in batteries, the Department of Energy, along with several startups, may complicate what has been one of the primary quests of the last decade: to create a safer, cheaper battery that lasts much longer than current technology.
In a June speech in Washington, D.C., Peter Faguy, a senior manager in the battery research effort at DOE, used the term "blood cobalt" to describe the metal, suggesting that removing it from lithium-ion batteries is a moral issue.
What's going on: The DOE is funding three-year research efforts at Argonne and Lawrence Berkeley national labs.
Jason Croy, who is leading the Argonne effort, said that a leading solution is to swap in nickel. That does well in achieving high energy, but so far hasn't proven stable enough for use in commercial batteries. He said manganese is another potential substitute.
At Berkeley, Gerbrand Ceder, the project leader, said he is working on an entirely different material — a battery made with disordered rock salt, which he said does not require cobalt for stability. He said the battery can be charged at a high five volts, a key quality when high energy is sought.
The bottom line: Ceder said cobalt may never be removable from electronic devices because the space for a battery is so small that the metal's density is needed.
Go deeper