What we're watching: Former intel leaders react to Trump-Brennan saga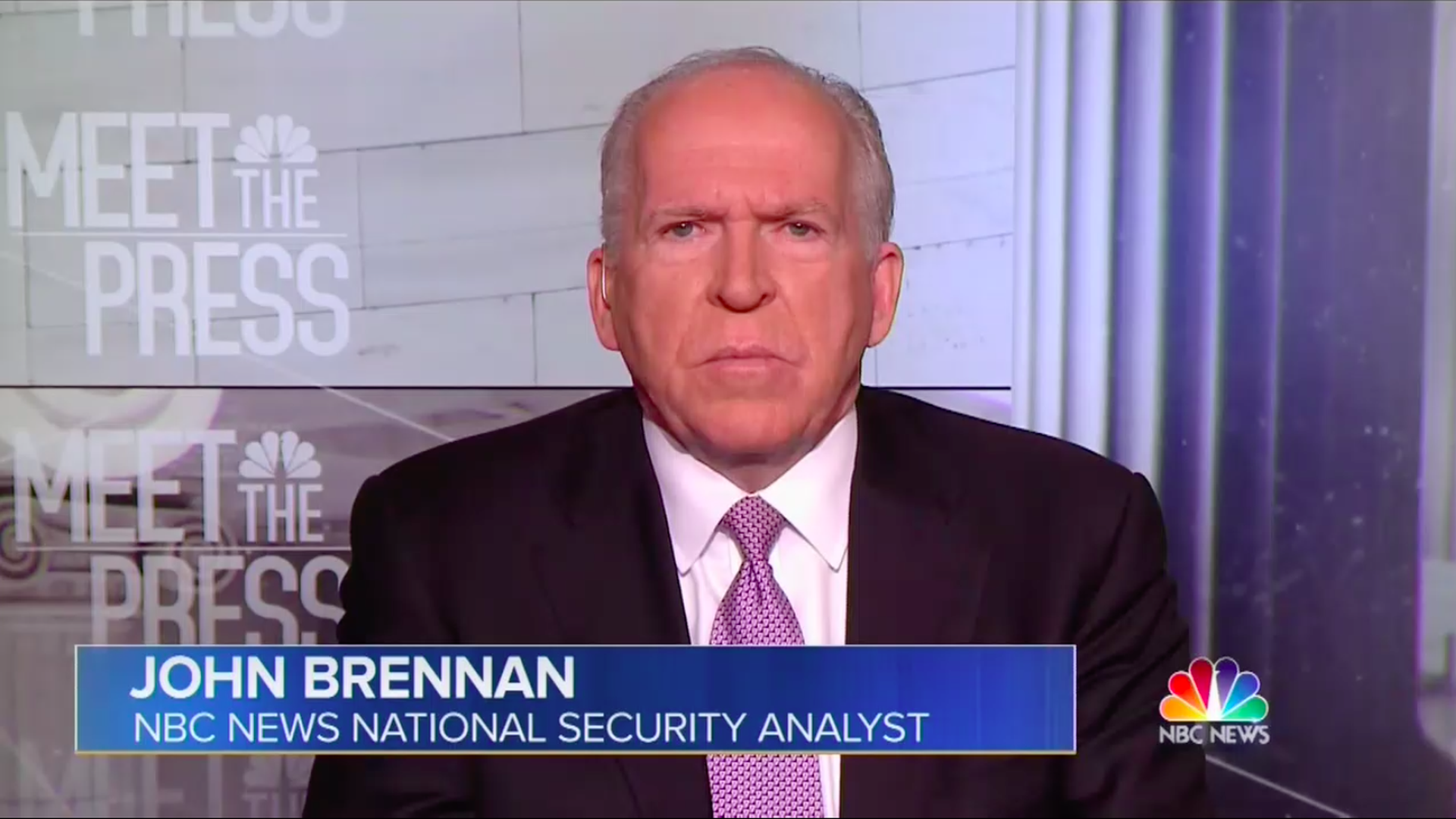 Former leaders of the U.S. intelligence community took to the Sunday shows this morning to express their concerns over President Trump's revocation of former CIA director John Brennan's security clearance.
Driving the news: Brennan told NBC's Chuck Todd on "Meet the Press" that he would consider suing Trump to prevent him from revoking the clearances of other top officials — and added that he's already been contacted by multiple lawyers who had offered their advice.
Former CIA Director John Brennan
On possibly taking Trump to court: "If my clearances and my reputation — as I'm being pulled through the mud now — if that's the price we're going to pay to prevent Donald Trump from doing this against other people, to me, it's a small price to pay. So I am going to do whatever I can personally to try to prevent these abuses in the future."
Former CIA and NSA Director Michael Hayden
"Our complaint is not just about this. It's about the whole tone, tenor and behavior of the administration."
Hayden also told CNN's Jake Tapper that the relationship between Trump and the national security community is "dangerously close to being permanently broken."
Former Director of National Intelligence James Clapper
Clapper admitted to Tapper that Brennan's hyperbole is one of the reasons for this situation, but that his statements reflect "genuine concern about the jeopardy or threats to our institutions and values."
National Security Adviser John Bolton
President Trump's National Security Adviser John Bolton was not able to point to any specific examples of Brennan using classified information to Martha Raddatz on ABC's "This Week."
Bolton stated that he'd be open to a policy of reviewing security clearances for former top intelligence officials.
Go deeper