Italy plans to invest heavily in infrastructure after bridge collapse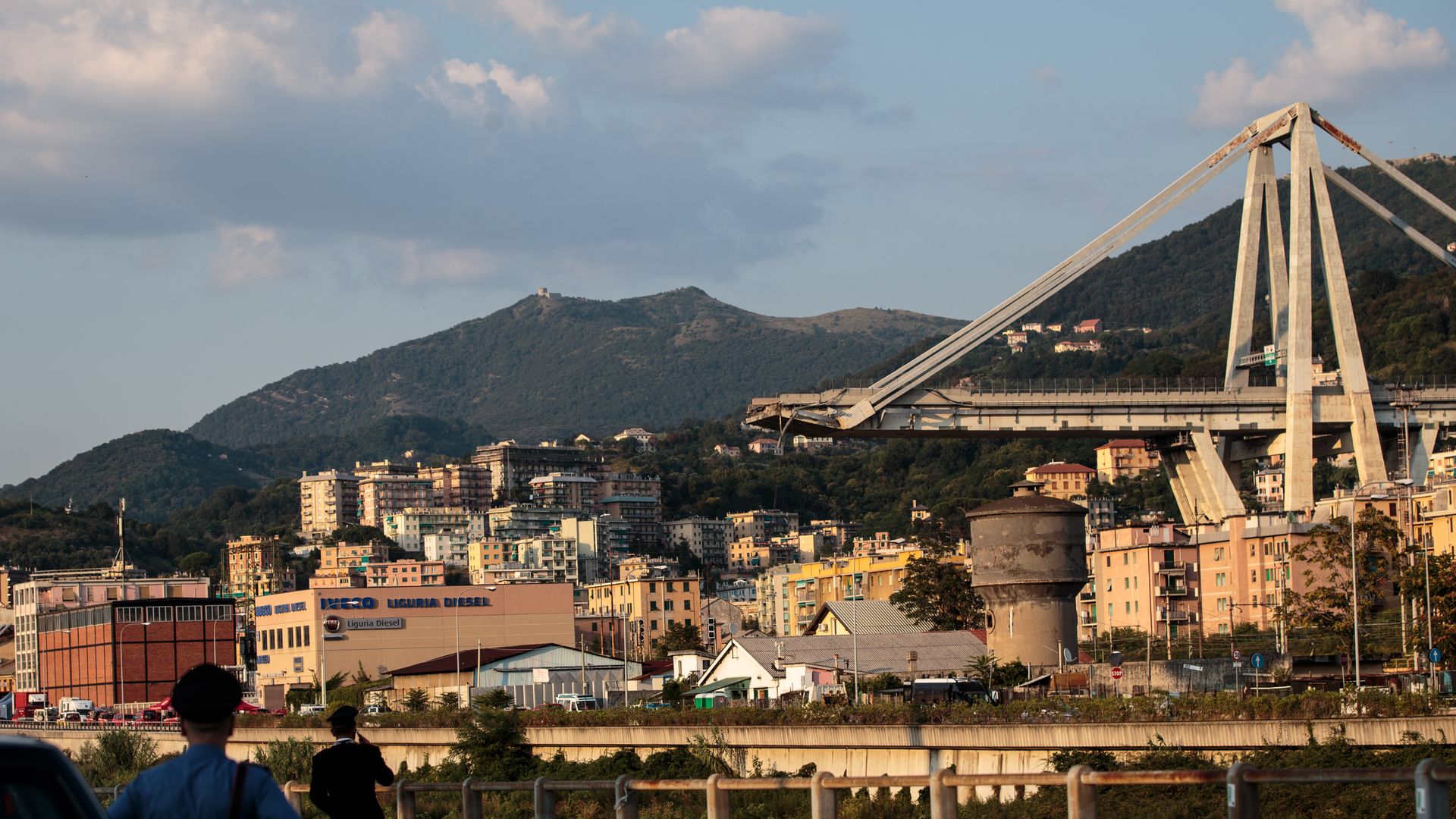 Italy will introduce an infrastructure plan in September aimed at improving the country's bridges, highways and public buildings, according to a government official, reports Reuters.
Why it matters: The collapse of the Morandi Bridge in Genoa this week left at least 42 people dead and prompted the government to launch an investigation into Autostrade, the Italian toll road operator responsible for maintaining the motorway. Italy already has the second-highest public debt in Europe and faces a potential downgrade in its credit rating from three agencies, raising questions about how the government will finance the "enormous investment."
Go deeper