Parkland students blend QR and fashion to register voters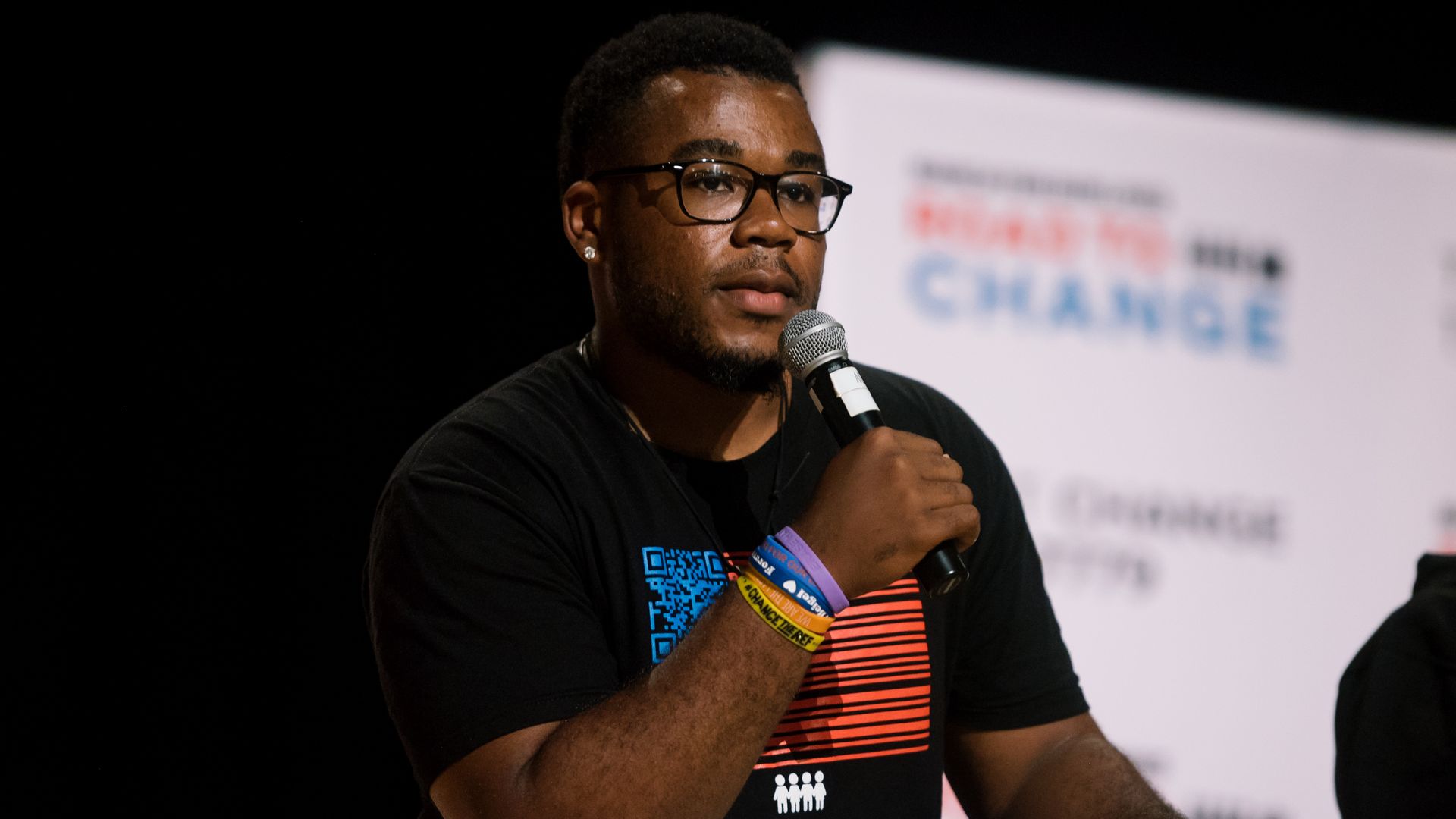 In China, QR codes are everywhere, used to pay for seemingly every single thing all day long, adding up to an estimated $1.65 trillion in transactions in 2016 alone. Not so much in the U.S., where, apart from some experimental use by Snap and Facebook, people barely notice the QR codes around them — except, now, in youth voter registration.
What's going on: In their most recent popularization in the U.S., QRs are front and center in the anti-gun violence movement from March for Our Lives, launched by students at Marjory Stoneman Douglas High in Parkland, Fla.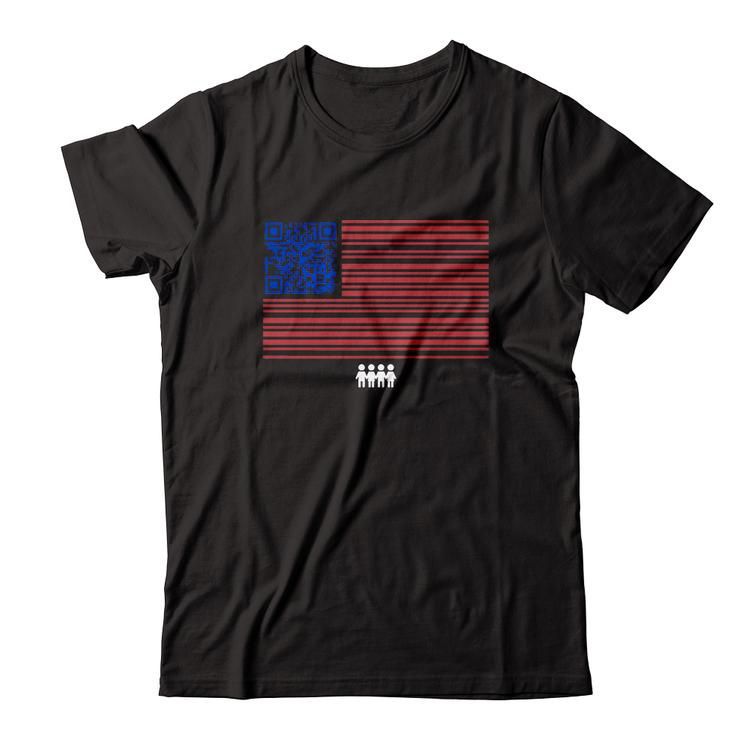 After the February massacre at the school, in which a gunman killed 17 students and teachers, Jammal Lemy, 20, a local t-shirt designer and former Stoneman student, was asked by movement leaders to design merchandise to help fund their national tour.
The students decided to model their merchandise after that sold by the National Rifle Association, which rallies its supporters using patriotism. "We said, 'We are patriotic too' — that Americans have the right to dwell in public spaces peacefully and safely," Lemy tells Axios.
The students' main objective is registering youth voters for the November midterms.
These two factors came together late one night, when, after numerous rejections of his design ideas, Lemy envisioned an American flag in which a QR code took the place of the stars.
The idea was that 38 states allow online registration, so if you scan the t-shirt's QR — which Lemy thought would be an irresistible impulse — you would be taken instantly to a voter registration page.
The impact: The Parkland students say some 10,000 people have registered using the t-shirts. "It's being politically active with swag," Lemy said.
Go deeper