White House counsel Don McGahn cooperating "extensively" with Mueller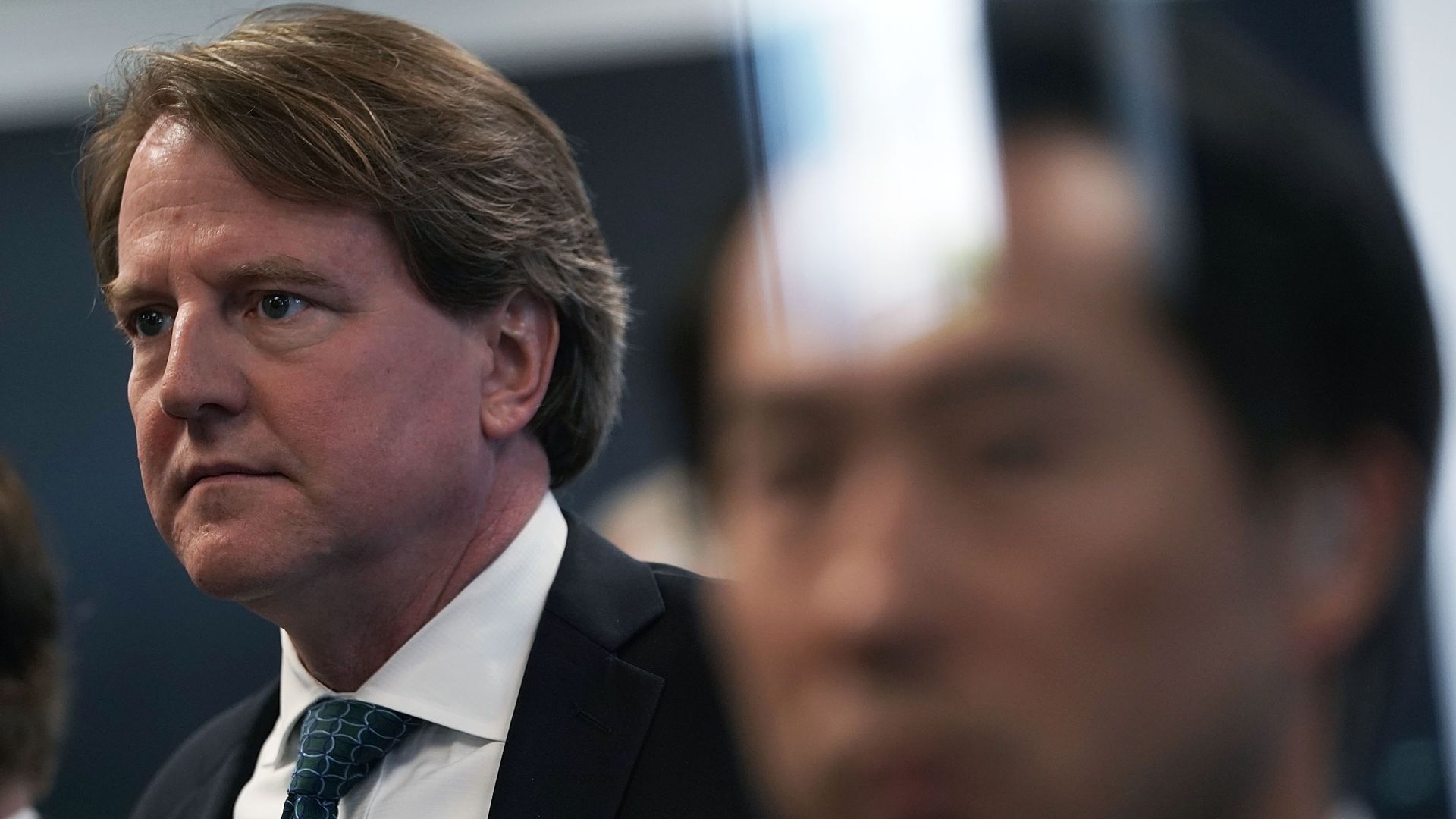 Robert Mueller's team has been working "extensively" with White House counsel Don McGahn, the New York Times reports as he shares "detailed accounts about the episodes at the heart" of the special counsel's investigation.
Why it matters: It's unusual for a lawyer to be so open with investigators probing matters regarding his client, the Times' Maggie Haberman and Michael Schmidt point out. Trump's legal team has "explained that they believe their client had nothing to hide and that they could bring the investigation to an end quickly." McGahn has met with Mueller's team for at least three voluntary interviews totaling 30 hours over nine months, the NYT reports.
The big picture: McGahn and his lawyer, William Burck, "devised their own strategy" to cooperate with Mueller as a safe-guard, the Times reports. Because Trump was "so willing" to let McGahn speak with Mueller's team, they feared that Trump "was setting up Mr. McGahn to take the blame for any possible illegal acts of obstruction."
Full cooperation with Mueller was seen as "the only choice he had to protect himself."
The White House did not exert attorney-client privilege — which would have allowed the president to withhold some information — meaning that McGahn has had to answer Mueller's questions in full.
McGahn and Burck met with Mueller's team for the first time in November. Per the Times, McGahn "was a fruitful witness" because of his involvement in so many events being questioned by the special counsel.
He told the special counsel of Trump's "mind-set" in the days leading up to his firing of former FBI Director James Comey.
He spoke to them about the White House's handling of the firing of former national security adviser Michael Flynn.
He also told Mueller's team about Trump's relationship with Attorney General Jeff Sessions, as he "tried to get him to assert control over the investigation."
A deputy independent counsel in the Whitewater investigation, Solomon Wisenburg, told the Times: "A prosecutor would kill for that. ... [I]t would have been phenomenally helpful to us. It would have been like have the keys to the kingdom."
The president responded to the report claiming the White House "readily gave over one million pages of documents. Most transparent in history."
Go deeper