U.S. cuts to Syria stabilization funds jeopardize a fragile recovery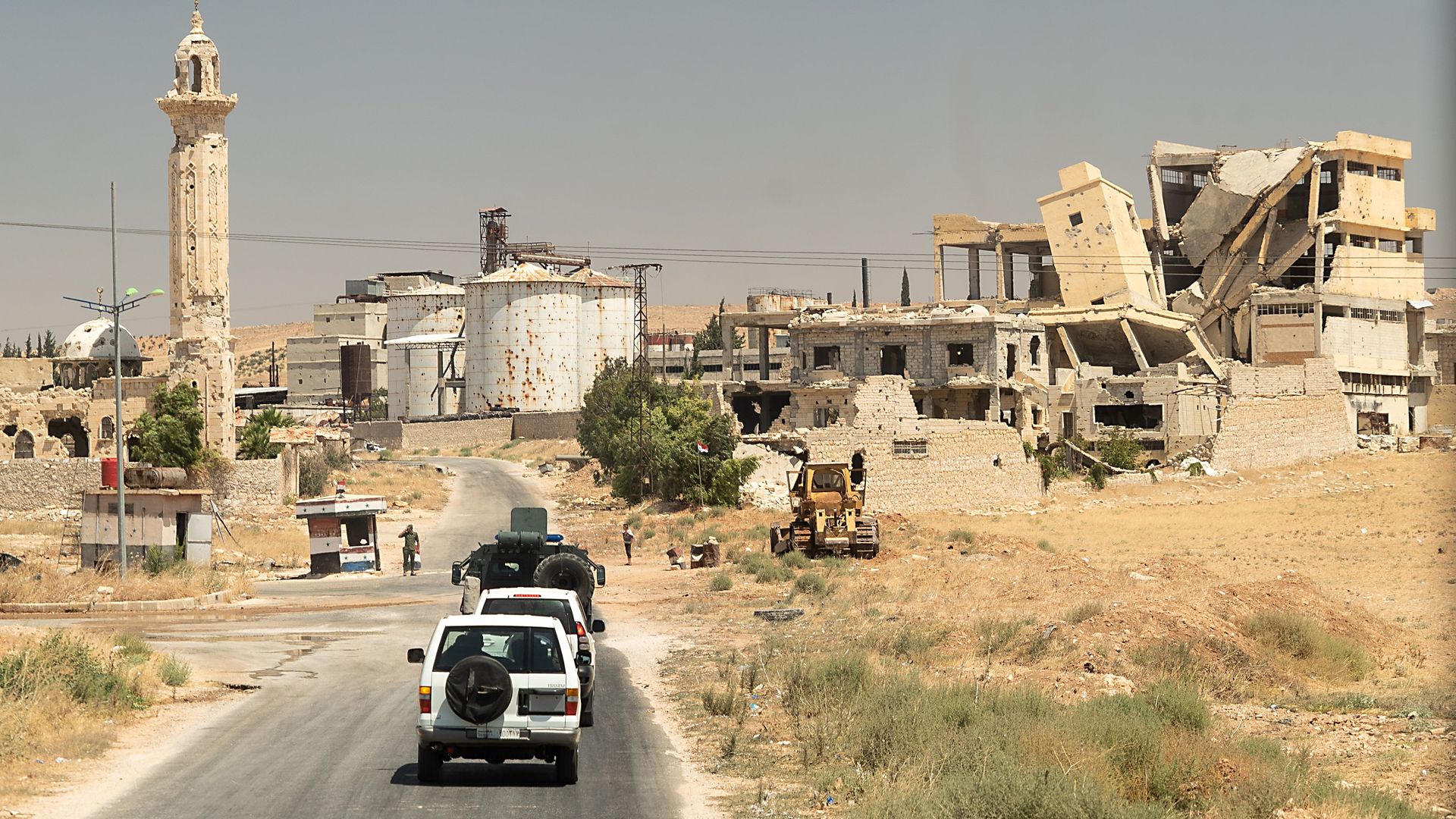 The Trump administration announced Friday that it will not spend some $230 million in stabilization assistance that had been slated for U.S. civilian programs in Syria. The State Department said the cut would be more than offset by other contributions from international partners.
The big picture: A U.S. military partnership with the Syrian Democratic Forces has liberated most of northeast Syria from the so-called Islamic State. Following clearance operations, stabilization programs provide de-mining, electricity, health, water and critical service delivery essential to relieve the devastation left in ISIS's wake. Even with foreign contributions, the U.S. spending cut presents real risks.
It is certainly a welcome development that, according to the State Department, partners including Australia, Denmark, the European Union, France, Germany, Italy, Kuwait, Norway, Taiwan, the United Arab Emirates and Saudi Arabia have offered to help. But more efforts are needed.
First, to ensure that ISIS is permanently defeated and civilians are willing to return home, stabilization assistance must be channeled toward the goal of establishing inclusive, stable governance in eastern Syria. That, in turn, requires U.S. leadership. Instead, by cutting its modest civilian engagement, the U.S. risks ceding its (already limited) ability to shape governance outcomes in Syria.
Second, the proliferation of stabilization actors on the ground raises the risk of inefficiency or gaps. The State Department also noted that some partner funds are being directed into U.S programs. Such transfers present legal, organizational and accountability challenges; if included in this group, there would be particular complexities of U.S. stabilization program managers overseeing, for example, Gulf state monetary contributions.
Close management will be needed to ensure stabilization investments are prioritized and channeled to advance the goal of a stable, inclusive eastern Syria. Instead, Friday's announcement signals a de facto ceding of U.S. oversight.
Most broadly, the stakes for getting stabilization right are high: ISIS could still reconstitute itself in Syria or neighboring Iraq, further exacerbating the massive human suffering and displacement across the region.
The bottom line: As the U.S.' own stabilization assistance guidance notes, effective stabilization must work toward a defined political objective. Funding contributions from partners won't be enough to compensate for an absence of U.S. political commitment and leadership.
Frances Z. Brown is a fellow with the Carnegie Endowment's Democracy, Conflict and Governance program and a former director for democracy at the National Security Council under the Obama and Trump administrations.
Go deeper