U.S. and Western Europe hold similar views on immigration, LGBTQ rights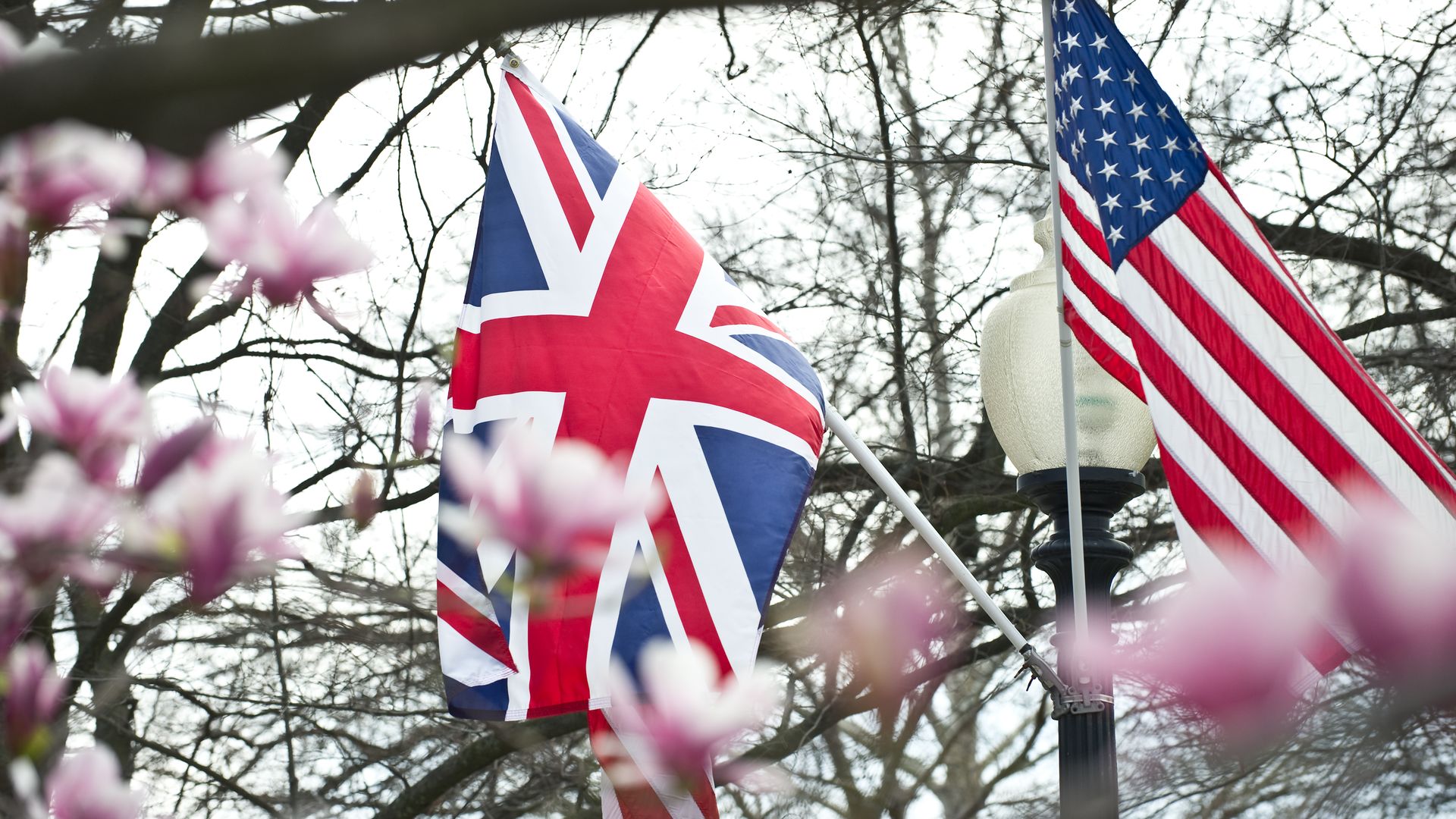 A new Pew Research survey found that U.S. citizens and people from eight Western European countries share similar views on some political and social issues.
The details: Matters like immigration, business regulations, LGBTQ rights, and opinions of elected officials are issues people can agree on across the Atlantic.
Immigration: 65% of Americans and 66% of Western Europeans believe that immigrants strengthen the economy.
This was off-set by Italy, where 45% said the economy was strengthened by immigrants.
Elected officials: A majority of Western Europeans believe that elected officials "don't care what people like them think." Three-quarters of Americans echoed that, saying they "had little or no confidence in elected officials to act in the best interests of the public."
44% of Americans and Western Europeans believe ordinary citizens would "do a better job" than elected officials in solving their country's problems.
LGBTQ rights: Per Pew, the majority of Western Europeans and Americans "support certain rights for gays and lesbians."
The majority of Western Europeans, except for Italians, believe that gays and lesbians should be allowed to adopt. A majority of Italians (52%) oppose that idea.
In America, gay rights has gained more traction; the majority of those in the U.S. believe "homosexuality should be accepted...and that gays and lesbians should be allowed to marry legally."
Regulations: A median of 57% of Western Europeans say government regulation of business is good for society; 50% of Americans believe government regulation is "necessary to protect the public interest."
45% of Americans say government regulation "usually does more harm than good."
Go deeper