Twitter CEO defends company after Trump's discrimination claims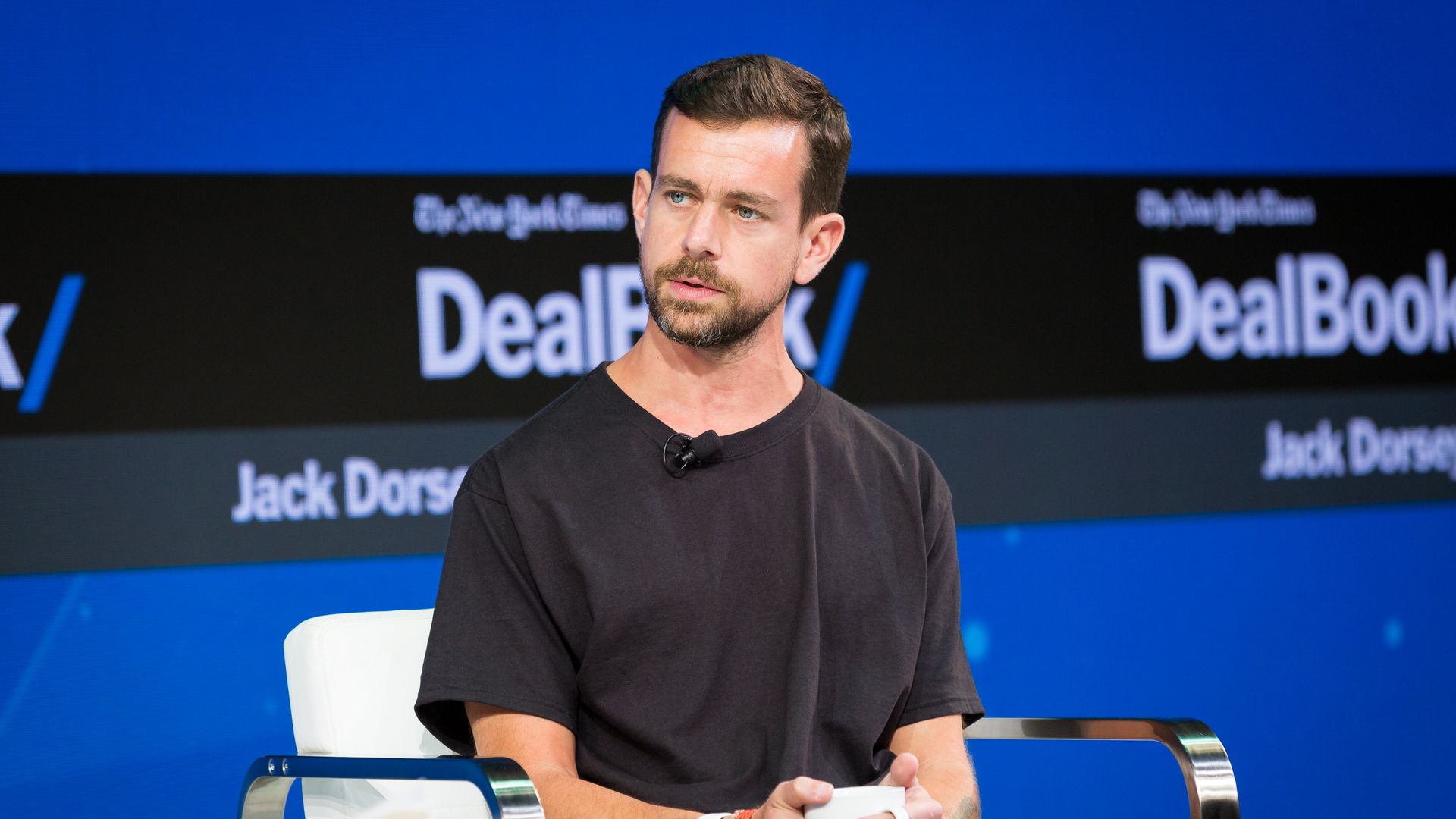 Twitter CEO Jack Dorsey denied claims the company is discriminating against users with conservative views in an interview with CNN's Brian Stelter.
"Are we doing something according to political ideology or viewpoints? We are not... We do not look at content with regards to political viewpoint or ideology. We look at behavior... I think we need to constantly show that we are not adding our own bias, which I fully admit is left, is more left-leaning."
— Dorsey
The interview came on the heels of a Saturday morning tweet series from President Trump who slammed social media platforms for "closing down the opinions of many people on the RIGHT, while at the same time doing nothing to others."
The big picture: Twitter has been more aggressive in suspending accounts that are in violation of its terms of service rules in recent months and conservatives feel their views are being unfairly targeted in the platform's purge.
What happened: Twitter fell under fire from conservatives after it suspended the account of Infowars host and conspiracy theorist Alex Jones earlier this week. It was just one of many platforms that shut down Jones' accounts this week.
Go deeper